"Exactly What You Thought It Was Going to Be"- Corpse Husband Describes Meeting Sykkuno
Published 03/27/2021, 9:53 AM EDT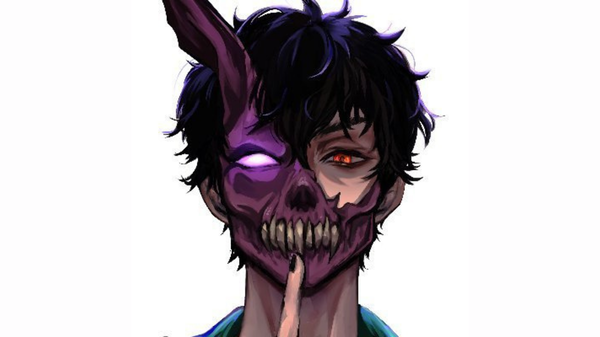 ---
---
Popular internet personalities and fan heartthrobs Corpse Husband and Sykkuno have finally met in real life. However, their meeting was not what most had expected. A proper vlog or maybe a Corpse face reveal was all the hype when Sykkuno announced the meetup is happening. Instead, it was a wholesome TikTok video of a few seconds where Corpse handed a hoodie to Sykkuno.
ADVERTISEMENT
Article continues below this ad
Even though Sykkuno was the only person visible in the video, fans were naturally excited to know about Corpse's perspective. The two have managed to build a close bond on the internet playing games together. Therefore, fans would think that they might have had a blast as they met.
Corpse Husband wasn't sorry to disappoint fans. While fans loved how Sykkuno reacted to the gift, and it was adorable, they wanted more. However, describing the meeting, Corpse said, "Meeting Sykkuno in person is probably exactly what you thought it was going to be."
ADVERTISEMENT
Article continues below this ad
Clearly, Corpse Husband is way off base on what he thought his fans expected his meeting with Sykkuno would be like. Maybe the Twitch streamer did not think from the perspective of his fans.
ALSO READ: "Classic Sykkuno"- Ludwig Reacts To Sykkuno Meeting Corpse
Both Corpse Husband and Sykkuno are awkward
Corpse's description of his meeting with Sykkuno makes sense if one focuses on both their personalities. Neither Sykkuno nor Corpse like energetic meets or social events. Both of them are reserved people, and parties are the last place fans would find them.
ADVERTISEMENT
Article continues below this ad
"We're both very, very awkward, reclused people."
Regardless of what fans think or say, both Sykkuno and Corpse seem extremely satisfied with their meeting. Sykkuno's smile sums up how happy he was to finally meet the person he had spent hours 'simping'.
Both Sykkuno and Corpse are loving how their meeting is such a mystery. At this point, they're just having too much fun seeing how desperate their fans and friends are to know more about how the meeting went down. However, it seems like, similar to his face, his meeting with Sykkuno is also going to be a secret for a very long time.
ADVERTISEMENT
Article continues below this ad
ALSO READ: Ludwig, Karl Jacobs, Jacksepticeye And Other Notable Names Reacts To Sykkuno Meeting Corpse