Exclusive interview with Alex Solanki: The rising star of Indian Tennis- essentiallysports.com
Published 04/27/2017, 1:08 PM EDT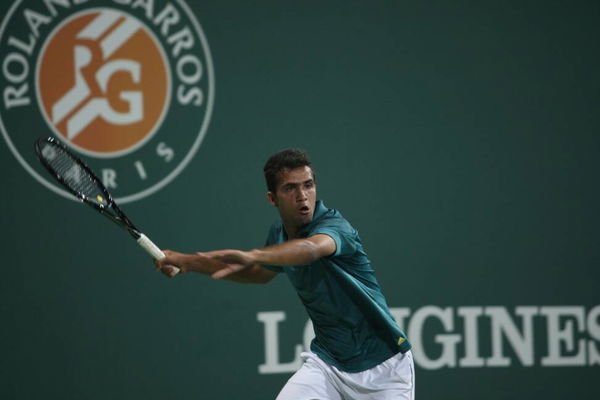 ---
---
EssentiallySports had the honor of interviewing one of India's shining Tennis star recently, Alex Solanki. Alex started playing tennis at the age of 5 and from the very beginning showcased tremendous talents. He was India's number 1 in U-12, U-14 and U-16 category. His current juniors ATP ranking stands at 370 but the highest he's reached is 180. He's even been a part of the Junior Davis Cup team of India that came second in Oceania. His current men's ATP ranking is 1800.
ADVERTISEMENT
Article continues below this ad
Read the excerpts from the interview: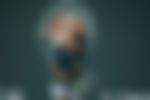 ADVERTISEMENT
Article continues below this ad
Question: Tell us about your childhood and education.
Answer: I started off at St. Mary's in Dwarka and later switched to Modern International in 6 class since they were not giving leaves for tournaments. Right now I've just finished giving my 12 board exams. For further education, I am aiming to go abroad to Europe or America so that my education and training can go hand in hand. Sports Complex in the proximity helped me to pick a racquet after I was fascinated by my cousin taking coaching there. My dad practiced with me, encouraging me to routinely take out time to go and practice. From the very beginning, I started playing local tournaments and winning them made me realize that Tennis is what I want to do.
Question: Were your parents supportive from the very beginning or your talent and performance in the initial tournaments shaped their opinion?
Answer: They were supportive from the very beginning. I wouldn't be here without them. They've been thoroughly supportive in arranging funds, fighting the society, and being a part of my struggles. I will leave for Germany for a training camp for three months. And to travel alongside, my dad has resigned from his job. Their sacrifices have been impeccable
Question[To Alex's dad]: What all objections does the society raise considering Tennis is a non-conventional career?
Answer: Everyone criticizes a lot. Everyone asks me to stop spending so much on him, stop financing his foreign tours or training and save for the future. But he is my future. If there is no concrete setup within our country to support a talent like him, I will not live with regrets and ensure that he reaches the top.
Question: How was it to manage studies with Tennis?
Answer: It was difficult but you need to just prioritize stuff.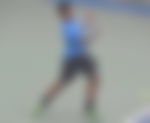 Question: Kei Nishikori said that conditions or training facilities in Asia are not very apt for a Tennis player to make it big and they should move to USA or Europe to train better. Do you feel the same?
Answer: Yes, for sure they should move to either USA or Europe since in India the players don't get enough importance, everything requires money and the coaches are not apt enough for players. The coaches involved in the training of European players train them with all the new skill set.  
Question: Are the coaches you are talking about appointed by authorities or government?
Answer: Mix of both. Some coaches are hired by AITA but I personally practice at Siri fort under a private coach as well.
Question: So the ideal scenario for every tennis player in India is to go abroad?
Answer: Not just the level of coaching, but the overall environment there is so supportive to Tennis and tennis players. There are tournaments every week or so compared to here in India, where there are 6-7. The weather conditions are also apt.
Talking about the courts there, the courts are slow and hence develop a players stamina to play for those long hour and participate in insane rallies that are generally a part of the single's game. The courts here in India are way too fast to allow a proper rally.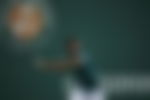 Question: Do you think the recent success of players like Mahesh Bhupati etc has helped raise the standards of Tennis across the nation? Do they help out players or set out better guidelines for the AITA to follow?
Answer: Mahesh Bhupathi personally has been involved in sponsoring some players in the recent past, one of them being Sumit Nagar who is now in Canada. He is able to fetch sponsors for them using his contacts.
But they are largely involved in private sponsorships but they are not involved in fixing the root issues.
Question: IPL opened the roots to many youngsters. Do you think IPTL opened the routes to such youngsters? Do you think a similar league will help youngsters improve their game?
Answer: IPTL's star attractions were players like Roger and Djokovic and hence there was hardly any room for younger and relatively unknown players. Some of us did manage to practice with International stars and move a racquet or two but nothing more.
Yes, a league certainly can help as has been the case with Hockey, Badminton, and Football. But rules of the league should be such that we youngsters are given more matches to play rather than already established players with enough international exposure.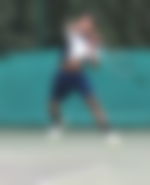 Question: The Union government recently allotted a massive hike of Rs 350 Crores in sports budget. Has it led to any developments of infrastructure or facilities when it comes to Tennis?
Answer: Same level of tournaments, the courts although fine, are still really fast which is why Indians suffer internationally.  
Question: Have there been any talent scouting programs, like the BCCI organizes, organized by AITA to look for upcoming talents?
Answer: Right now there is nothing. But once they selected 5 players from one of the national tournaments and I was selected in that. They hired a foreign coach and made us sign a contract where we would be trained by the coach and fully sponsored by AITA. The contract was for 3 years but it was terminated after 3 months without any reasons.
Question: It must have been a big de-motivating factor for you? The premature termination of the contract?
Answer: Certainly yes. My dad and I were furious and felt so disappointed especially since we were hoping a lot from the training.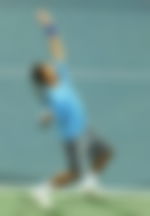 Question: Where do you think the Government is lacking in helping youngsters like yourself to do well?
Answer: It is not a lack of funds that hurts, it is the lack of proper guidance and control over these funds that's an issue. The Delhi state government is also not much involved in funding sportsperson which is really sad especially considering how the Gujarat state government has set a very solid example of helping sportspersons with their new Sports Policy.
Everyone wants to celebrate the success of a sportsperson after they've won a medal or something but no one wants to be a part of their struggle or their journey. Various state governments spend lakhs and crores felicitating the sportsperson after they've won something but that is not when they need all the money. They need it before they are going to ensure they win that medal. After they've achieved something magnificent, a million people will come out in support, to help, to celebrate their success but what matters is who decides to be a part of their journey while they're trying to make it big.
Question: Why do you think many Indian players prefer to play doubles rather than singles?
Answer: Doubles requires less running around and considering how fast the Indian courts are, most Indian players have a problem with the slow paced courts that are mostly found in the international arena. Players who are trained in Europe or America are already used to these slower courts, and hence don't have issues playing those 5 setters. Fitness is what propels Indian tennis players to doubles. European players having played from the very beginning on courts where you need to hit a minimum of 10 balls on an average
Indians have good hands, but they do not have good strong legs and lack the fitness required to play singles internationally.
Question: Talk us through how the Davis Cup team is selected?
Answer: For Davis Cup, it's simple: you have to be top within the country. Be amongst the top in India and your talent will reap rewards with a selection in the Davis Cup. 
Question: Now tell us a bit more about yourself. Which court is your favorite to play on?
Answer: Clay
Question: Your predictions for French Open?
Answer: I'd hate to say this, but Nadal looks very promising although my favorite player is Roger Federer.
Question: What is your daily practice routine?
Answer: I wake up at 6 AM and get ready to go to Siri Fort where I have my coach and we train till noon. In the evenings, I go to Sports Complex and practice serves and work on my fitness.
Question: Where would you want yourself to be in the next 5 years?
Answer: Right now, I'm looking to move to Europe for my training and currently looking for sponsors and funds for the same. If I am not able to accumulate enough funds, I might just go to the US for college but that would again mean not playing professional until I'm graduate. My main aim is to break in the Top 100 within the next 5 years but that is only possible provided I am able to get the desired training and facilities.
Question: What exactly do you think you need right now to be able to live your dream of breaking within the Top 100?
Answer: Primarily funding. Through this funding, I tend to go to Europe so that I can transform myself considering I am switching to Men's tennis now. The courts we face at the International arena are really slow and require a lot of skill and training and hence to do the same, I wish to go to Europe.
Question: What is the scenario of the sponsors you've been looking for? Have you tried private sponsorship or probably engaged government agencies to help you up with those funds?
Answer: I come from a middle-class family and hence my dad's links with people and organizations that can probably help me are very little. We've tried for private sponsors but the possibility of getting one seems low as of now.
You always require great political or governmental links if you were to engage the government agencies for sponsorships which is why I am hoping very little from them. Players like Mahesh Bhupathi also scouts for players but that is again limited to one or two players maximum.
I really need the funds to be able to move to Europe. All my dreams and aspirations, all my hard work along with my family's relies on me making it big and for me to make it big I need proper training.
In South, P. Chidambaram's son is involved with supporting many youngsters through their careers. Recently he sent 5 players to Spain for their training where they are training since the past 4- 5 years. Ultimately it all boils down to luck. Players with at par skills as me are right now in Spain just because they got noticed by the right person.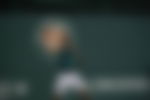 Question: What if your plan to go abroad doesn't work out?
Answer: I'll probably enroll myself in Delhi University under the sports quota and later look at a job with a PSU which allows me to pursue practicing Tennis while working. But that is again the final plan.
Question: A part of your game you really wish to improve
Answer: My backhand
Question: The proudest moment/victory of your life?
Answer: Playing Junior Davis Cup and finishing 2 within Oceania.
Question: Your tennis idol growing up?
ADVERTISEMENT
Article continues below this ad
Answer: Roger for sure. But he is so natural and it's so difficult to copy him. If you ask who I would want to copy, it'd be Djokovic.
Question: Winning an ATP title or playing at Wimbledon Centre Court?
Answer: Wimbledon Centre Court!
ADVERTISEMENT
Article continues below this ad
This interview was conducted due to a collaboration with India For Sports and EssentiallySports. We would really like to thank Alex and India For Sports for providing us with this opportunity. For our reader, we'd really like you to help Alex reach his goal. Here is the link where you can support Alex:
https://www.indiaforsports.com/campaign/alex-solanki