Exclusive Interview With Gurpreet Singh Sandhu: First Indian To Play For A Top Division European Club in 79 years
Published 04/23/2015, 10:13 AM EDT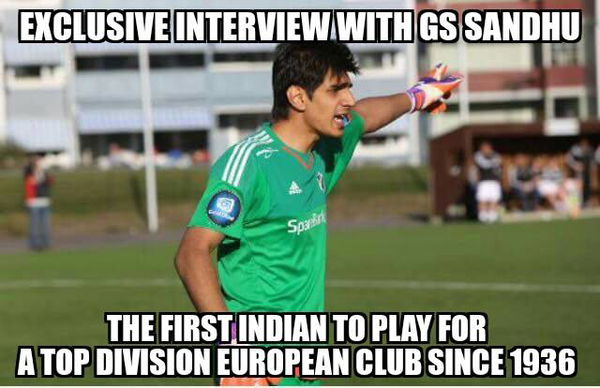 India has been a country which has been dominated by a single sport for a lot of years. Criticisms often emerged because of the lack of infrastructure and support the country gave for other sports including the most popular sport in the world – football. But the past one year has witnessed a massive surge in the development of Indian football.  With the advent of Indian Super League, the popularity of the sport rose manifold and names like Baichung Bhutia, Sunil Chettri, and Subrata Paul slowly started becoming household names. 2014 was also a landmark year for one Indian player. This person became the first Indian since Muhammed Salim (played for Celtic, 1936) to play for a top division club in Europe. He also became one of the goalkeepers for Indian National Team.  Yes, we are talking about Gurpreet Singh Sandhu who played his first match against the Runar side for Norwegian Club Stabæk FC at a young age of 22. Upon invitation for an interview he responded to ES immediately. Read the excerpts from the interview.
ADVERTISEMENT
Article continues below this ad
Q1. Hello Gurpreet, The last one year might have surely been an unforgettable one in your life. Tell us about how your journey in football went till now?
It has been full of ups and downs till now. But I try my best every single day to maintain the level of the consistency required to stay at the top.
ADVERTISEMENT
Article continues below this ad
 Q2. Who influenced your decision to take up your sport?
My dad was a cricketer and hence was very fond of playing. So I had the love for sports from the very beginning but taking up sports as a profession wasn't even a plan or thing that I had in mind. I always say this to everyone that I didn't choose the game, but the game chose me.
Q3. You had played for I-league clubs like East Bengal and Pailan Arrows before moving to Stabæk. Overall what all changes you felt about the level of competition as well as training between these clubs?
There's no doubt that the level over here is better than in India. It's more physically and mentally demanding here and the players you play against are good which pushes you to do more. Here the infrastructure is better, the weather is better, the coaching and level of professionalism in every single aspect of the game is better.
Q4. The last year has seen a sudden revolution in Indian football with the advent of ISL. What is your take on this tournament? Do you feel that this could boost the sport in India?
It is obviously a great initiative and people have given a great response to it and it will surely boost the game in every department if it keeps on going every single year.
Q5. With the amount of money coming in, for grassroots level programs, do you think India is now in a position to make footballing superstars?
Spending good money on grassroots is important but what's more important is to scout out the talent from the lot and to send them abroad to get better training so that they could become skilled players to play at the top level in the world.
Q6. Last week our team secured a much-needed win against Nepal in which you were part of the squad. First of all, congrats for the win. You have made our country proud! Can you describe how our new coach Stephen Constantine is? Is he the perfect one that India needs right now?
Thanks. Stephen sir is a very good coach. I like the way he thinks and cares about the team. He tries to make us better players by making us do the right things. Yes, I think he is the perfect coach for India right now.
Q7. Are there any Indian players in the squad who has the potential to make it abroad?
Yes. According to me all of them can play abroad as long as they have the right mentality to do what is necessary to play outside.
Q8. Describe your experience with Stabæk. I have seen a spectacular save of yours in a friendly against Vancouver. Do you feel that your game has improved a lot after you joined Stabæk?
It has been great till now. I think I have become a better player than what I was last year when I came and hope to become better and better. So yes my game has improved a lot.
 Q9. If you get an offer from ISL, will you accept it?
It's not in my hands, Stabæk FC are the ones who will decide.
Q10. You have made a lot of appearances for East Bengal. How did you find their rivalry with Mohun Bagan? Can you describe that intensity?
I have actually made a total of 112 appearances, Wikipedia is wrong (where it's given just 46). It's quite intense when it comes to the derby match. It's a different feeling. It's like now or never, to go all out. I guess it's hard to get the same feeling anywhere else in club football.
Q11.How instrumental was Subrata Paul as a captain as well as a person for you?
He is a good keeper and a great personality. He has always been a role model and I think everyone in the team looks up to him.
Q12. Which club is your favorite among the European Clubs? And who according to you is presently the best player?
I don't have one favorite. I have many. Chelsea, PSG, Barcelona, Real Madrid and Bayern Munich. As a goalkeeper, I think Manuel Neuer is the best player for me and without any doubt my favorite outfield player is Lionel Messi.
Q13. You have been in Norway for so long, during your stay there, what kind of home food you miss the most?
Shahi paneer and butter chicken.
Q14. What will be your message to all the youngsters in India who have an interest in making a career out of football?
Make sure the people advising you are selfless. They should give you the honest opinion and guide you to a point where you can become a stronger player and not a better earner. The money will come when you become a better develop as a skilled player and make sure you are mentally strong.
Thanks a lot Gurpreet for spending an hour with Essentially Sports. Our team wishes you good luck in all your future endeavors.
Thanks and same to you.
Being a huge fan of Indian football I made sure that I get an autograph from him, something that I will cherish for years to come.
ADVERTISEMENT
Article continues below this ad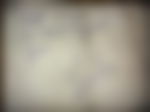 Gurpreet Singh Sandhu is one of the most talented youngsters that we have in our country for football and he has been provided the perfect exposure by joining Stabæk FC. Hence, we can hope he along with some more youngsters will one day make us hear our National Anthem on a World Cup venue.
ADVERTISEMENT
Article continues below this ad