Exclusive Interview with Gurpreet Singh Sandhu: The Young Wall of Indian Football
Published 01/27/2016, 11:58 AM EST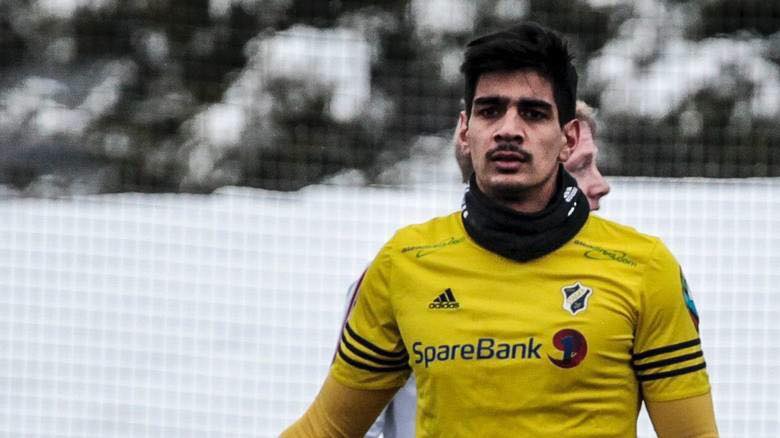 ---
---
The year 2015 brought mixed fortunes to the Indian Football team. Though there were so many ups and downs over the course of the year, Stephen Constantine and his men in blue ensured that they started the New Year on a high. This aim was indeed fulfilled as Captain Sunil Chhetri lifted the SAFF cup at Thiruvananthapuram, beating the higher ranked Afghanistan, who were also the defending champions. The win can be credited to some great spirited performances from the home team including their 23-year-old goalkeeper- Gurpreet Singh Sandhu.
ADVERTISEMENT
Article continues below this ad
Gurpreet Singh Sandhu came into the limelight in 2014 as he became the first Indian to play for a European top tier club- Stabaek from Norway. Here, he ensured that he put up his best performance whenever he got a first team chance. 2016 could see him become first Indian player to play in a European competition as Stabaek qualified for a place in the Europa League qualifiers. The goalkeeper from Punjab also ensured that he is a perfect replacement for Subrata Paul as he played a crucial part in winning the SAFF cup for the team. His performance in the finals was solid and was one of the best in India's world cup campaign.
Currently, Gurpreet is in Norway looking all set to start the new season. Here are the excerpts from his interview with us.
ADVERTISEMENT
Article continues below this ad
The last few weeks have been great for the Indian football team with the much needed SAFF cup win. Can you describe how much it meant for the team right now?
It meant a lot. It makes the team believe that what we are doing is helping us grow as a national side and we can do better.
The Indian football team has been gaining crowd support for the past few years. You must have heard about the chants and seen the banners of the Indian Team in the stadiums. How does all the support feel ? Is the popularity bound to rise?
Yes. I have experienced it as well, in Bengaluru with the West block blues was an amazing experience and good to see that the fans as well are getting aware of the game and come for supporting the teams.
The final match saw Afghanistan scoring first. But the Indians made a great comeback within minutes. What went through the team after that Afghanistan goal?
Yes the support was unbelievable. Once they scored I heard the crowd shouting "India India". I think that gave us extra motivation to get the goal back.
With Stabaek entering the Europa, you could as well be the first Indian to play in a European competition. First of all, heartiest congratulations! How good has Stabaek been this season? How much improvement do you see in yourself as a player?
Thanks, we had done exceptionally well than what people expected because we are a small club. We were committed and believed in the system that the coach had put in and tried to deliver on it, whereas on a personal level, I think I have developed leaps and bounds mentally and physically in 2015.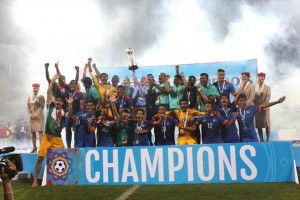 You must have watched ISL this season. Do you feel that the tournament is improving in terms of quality and crowd support?
See, what I noticed was the marketing bit was brilliant and the league was organized amazingly well. But for me the league has to do a lot more to produce good attractive football. There were only a few games with actual good football being played in it.
Any favorites in ISL?
I think Football wise FC Goa, Northeast United, Athletico De Kolkata were good to watch.
How good has Stephen Constantine been as a coach? Also, how instrumental was Sunil Chhetri as a captain?
He has a simple and systematic style of play which is good for us and he is a brilliant coach to teach small details. Chettri bhai has been instrumental from day one. I think he is the best player on the team and in terms of ability and commitment he leads the way for us.
Have you enjoyed being in Kerala? How was the crowd? We heard that the team did some of the training sessions in Kovalam Beach.
(Laughs) Kerala was warm and beautiful, the crowd eventually showed up in the final which was good to see. The beach was beautiful and I loved the training there.
It was just recently that Changte scored a wonder goal to make the record of being the youngest goal scorer for the country ever. We heard that he is a product of Liverpool's DSK Shivajians football academy. Do you think these academies are contributing a lot to the renaissance of Indian football? Also can you describe your as well as the players feelings when he scored that goal?
Academies like these are always helpful to bring us new talented players like Zuala. I hope we have many more of them. It was a spectacular goal to watch. We just jumped out from the dugout and admired it.
ADVERTISEMENT
Article continues below this ad
What's next for you as an Indian Team goalkeeper and as a Stabaek football team goalkeeper?
I hope to keep more clean sheets for the national team and help them in every way when I get the chance. Regarding Stabaek, I hope I get first team action this season so that I can develop more and move ahead.
From a hot Trivandrum to a ultra-cold Norway, how are you coping with the climate?
ADVERTISEMENT
Article continues below this ad
(Laughs) It's just been two days. I cover myself up well before going out and have a good warm up to get myself going.
More from EssentiallySports on Football