EXCLUSIVE: Patrick Mouratoglou – The Man Behind the Revolution of Tennis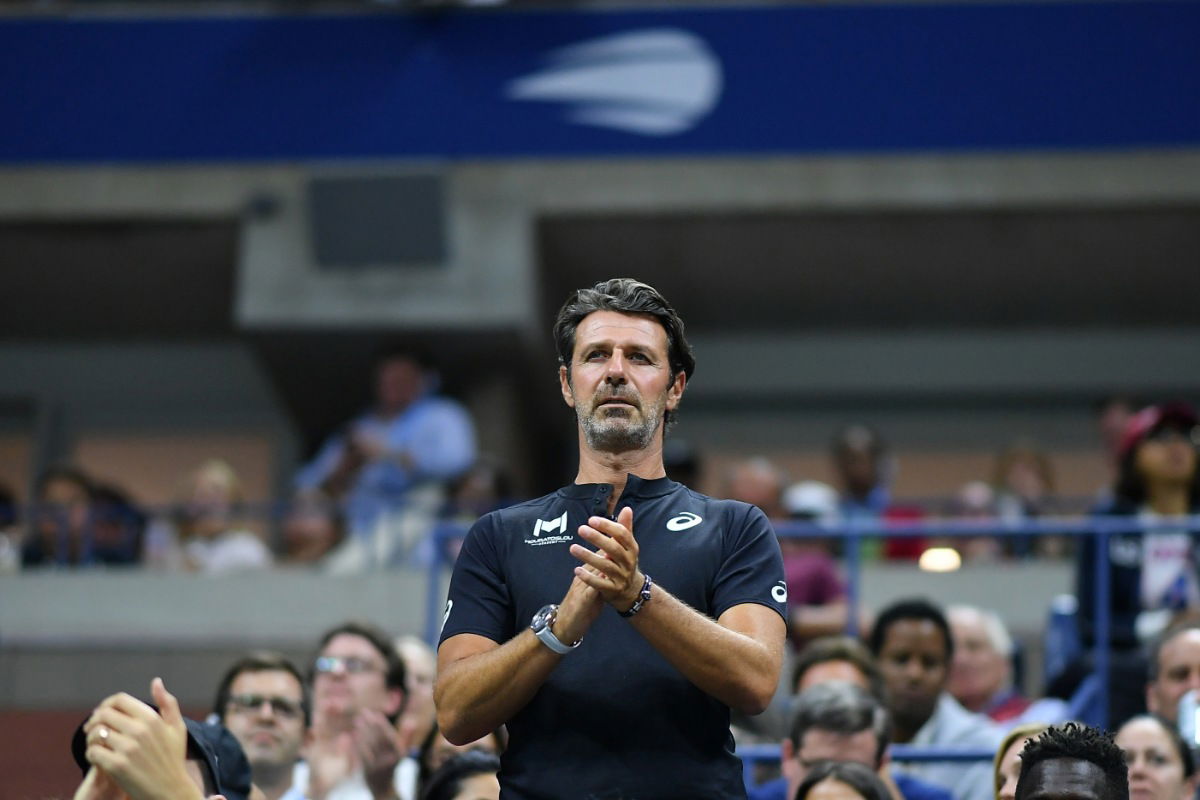 Patrick Mouratoglou is a man who has donned many hats in the tennis world. We are well aware of his mentorship that has helped top stars like Serena Williams, Stefanos Tsitsipas, and Coco Gauff.
His academy in France assists in the training of many young players. These days, the legendary tennis coach is showcasing his entrepreneurial spirit through the novel "Ultimate Tennis Showdown" or UTS as it is popularly known. The concept for this event featuring real-time insights into the psyche of the players has received largely positive reviews.
EssentiallySports sat down with Patrick Mouratoglou for an exclusive interview with the purpose of bringing an inside look into this event for our readers. Mouratoglou, on his part, was at his best as he answered all our questions with his characteristic nuanced analysis. Read on to find out the treasure trove of knowledge from one of the best tennis coaches of our times.
https://www.facebook.com/essentiallysports/videos/577752449769628/
How did Patrick Mouratoglou think of the UTS?
The concept is definitely something we haven't seen before. We sought to find some answers about the inception of this tournament.
"This idea, I had for quite a while because I think tennis needs something new. And I'm gonna explain why. I'm not saying that the ATP and the WTA and the Grand Slams are not doing a good job. They're doing a great job. Because they're satisfying their fanbase which is you, me, and all the fans following your website."
WATCH – When Serena Williams Broke Down During Her Wedding
"The traditional tennis fans like tennis the way it is. But, tennis is struggling to bring new fans to tennis. We've been living on the fan base that has been created in the seventies and the eighties. And most of the tennis fans are between fifty and seventy years old, most of them. Not all of them, but the average age of the tennis fan is 61 years old. And it is getting older every year. So we have this problem now for a while and we know that."
"I think and that's the idea of the UTS, to propose a different product, different from the ATP and the WTA. That is very complimentary because it proposes a different way to showcase tennis. And in a way giving to people what ATP and WTA matches don't provide. So ATP and WTA matches are very long, you have to sit down for two, three, sometimes four hours when it's in the Grand Slam. The match is slow, there's a lot of breaks in between the points, there are not many things happening."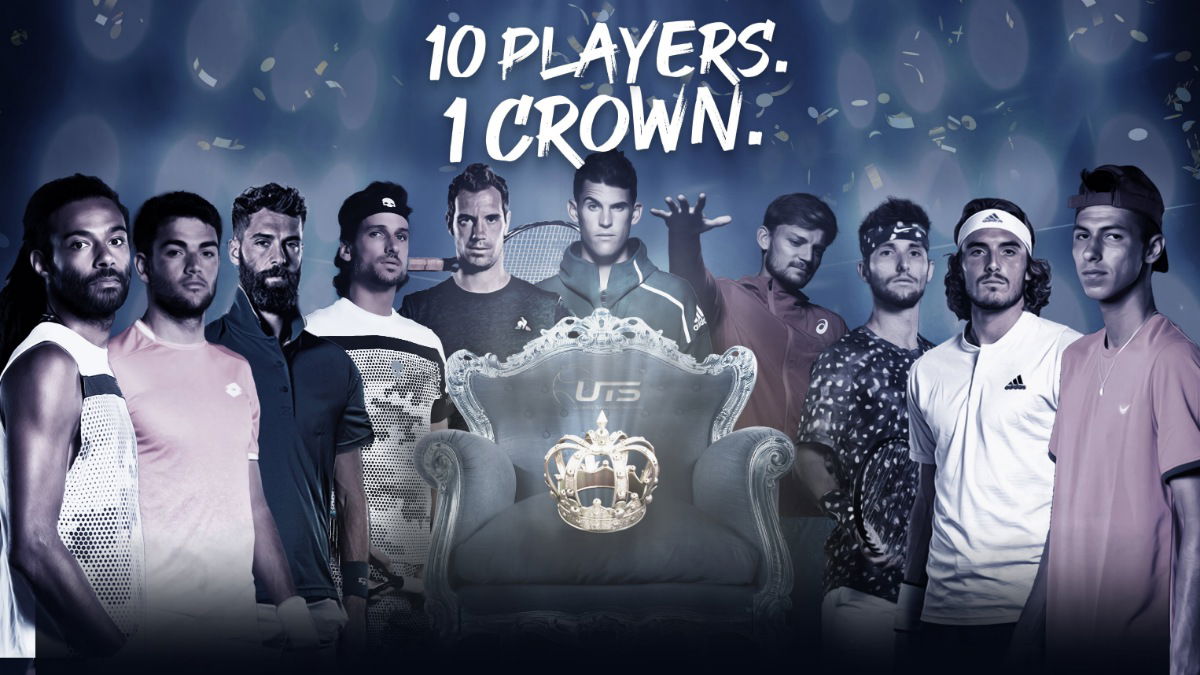 "But as we are tennis fans, it is enough for us because we enjoy the game for as it is. Now for someone who is not a fan, there are a lot of things that are causing a problem for him to stay. And after a few seconds, he's gonna change channel or go and live and do something else. We have a lot of competitors today, our competitors are social media, Netflix, the video games, the esports and all the sports possible. So there is a lot of competition and the attention span of someone today compared to ten years ago has reduced a lot. We can't propose extremely long matches for young people and to bring those fans on board."
"So the whole idea about the UTS is to condensate the tennis match in an hour so it's very intense and a lot of things are happening. You don't have the chance to get bored, it's fast, it's short, there's a lot of emotion and we bring an immersive experience. When you watch tennis you're outside and you watch from far, you don't know much except what you see, which is two guys hitting a tennis ball. Now, when you watch UTS, the camera is close, you feel like you are next to the player, we, there are interactions with the player because, at every changeover, the commentators are talking to him, asking him questions about how he feels at that moment."
"So we're getting in the feedback from the player during the match and also the interaction between the player and the coach during the match. So we also have that technical and technical dimension which is also very interesting. So it's much more immersive, much more dynamic and much shorter so I think it works better for the younger generation who don't consume video the way we were doing 20 years ago."
Does he want the ATP and the WTA to copy UTS?
Considering that Patrick Mouratoglou thinks that tennis is not attracting new fans, he might think that the ATP and the WTA should also move towards his format. Well, that's not the case.
Patrick thinks that there is no need to tinker with the way traditional tennis is played which has everything going perfectly for it.
"Well, I don't think they should. I think the ATP, the WTA and the Grand Slams, they are the history of our sport and they have to keep doing what they are doing. Because the core tennis fans are very conservative and they like tennis the way it is and there is no reason to change it. And I think for the ATP and the WTA, to have the UTS with them is a big asset. Because I think if the ATP and the WTA try to get new fans on the board and for that they'll have to make quite deep changes into the format of tennis."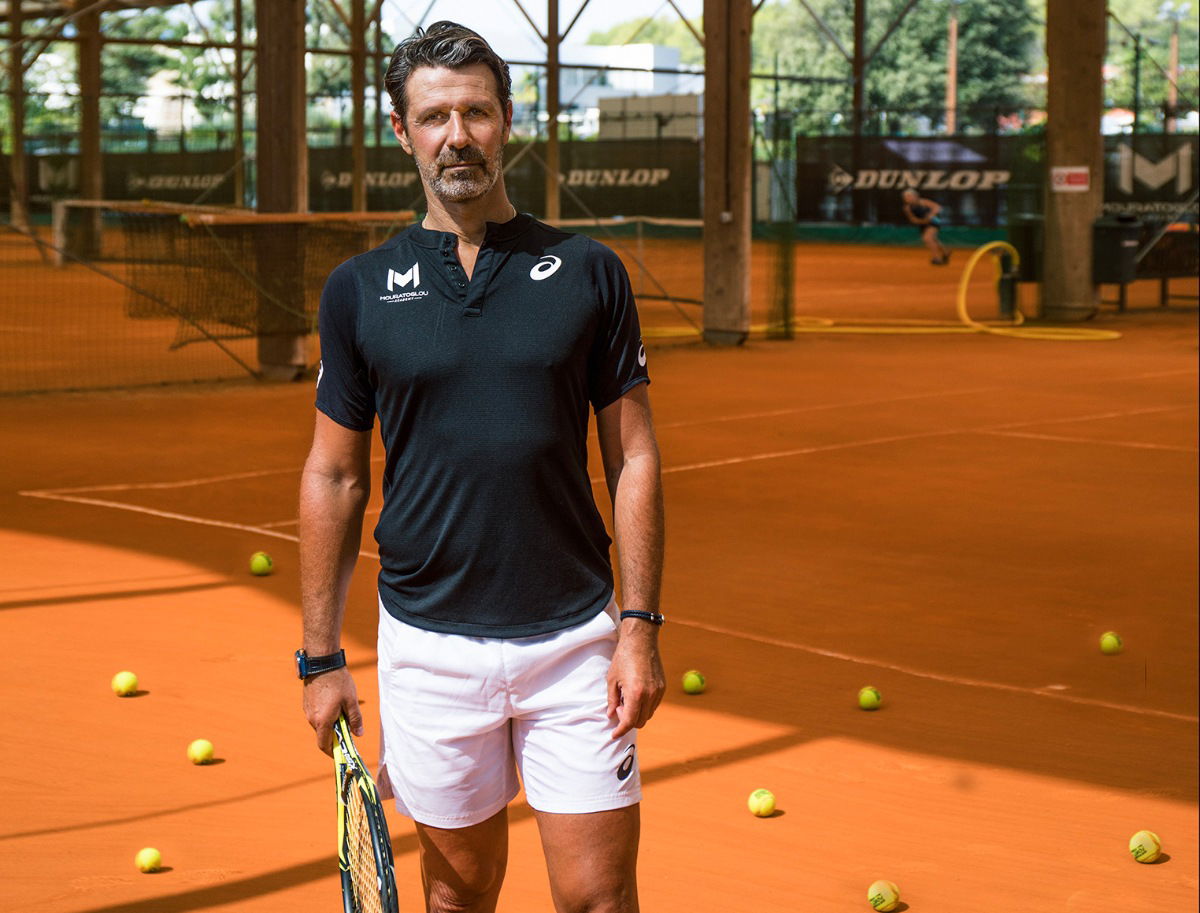 "All the core tennis fans, who are millions of people around the planet, will be extremely unhappy. Because they don't want to change. So the best plan is to keep the ATP, the WTA and the Grand Slams the same way, don't change anything and have a second league called UTS which can work together with the ATP or the WTA or can even work under the umbrella of the ATP or the WTA, I don't mind. I won't go against them."
"I'm doing the UTS to bring new fans on board and this league is set to bring those new fans, something much more modern and targeting a different audience. And I think if those two are able to work together for the future of tennis, that will be the best and that's my goal. We can follow completely the ATP and the WTA calendar."
How will the UTS work with a packed tennis calendar?
The UTS will have to find its way in a very heavy tennis schedule. However, Mouratoglou believes that the changed situation means that the calendar will not remain the same.
Even if it does, that doesn't mean he can't organize the tournament.
"First of all, you don't know and I don't know what the calendar is gonna look like in the future. With what happened with the COVID-19, and all the consequences for the events but also for the economy of the sport, our sport, we'll see what the calendar is gonna look like. And it's very difficult to anticipate that. Second, UTS has a very big advantage. We play only on weekends. So I think it will fit extremely easily into the ATP and the WTA calendar. With having the weekend before the tournament, UTS, and we can be on site, for example if we have a tournament in Madrid, we can be in Madrid, UTS can take place on the weekend. Players will play one hour Saturday, one hour Sunday, and Monday they'll start their regular ATP and WTA event. And the week after it'll be the same but in Rome, and then the week after it's gonna be the same in Paris. So we can do that all year long, it's not a problem, but the real question is will the ATP and the WTA want to embrace that project and I think it's, as good as I think it is for tennis and we'll find a way to make it work. And I think we can make it work if we really want it we can make it work."
Will the UTS work with calm and composed players?
The UTS is definitely going for an entertaining brand of tennis. This obviously means that players who are generally known for being animated will gain more attraction.
However, Mouratoglou thinks that the tournament is way beyond that. He questioned our choice of mentioning just Benoit Paire and Dustin Brown. There were also other players like David Goffin who graced the tournament and hence made it much more diverse.
"I think you just mentioned the two that are very special. But we also have David Goffin, who's not into drama, Berrettini, he's not into drama, Feliciano Lopez, he's not into drama. Yeah, you know what, is interesting is the diversity. When you watch a movie you have a lot of different characters in the movie with different personalities."
"And what's interesting is how they react to situations. It's the same in sport, you need different personalities, you don't want only Nick Kyrgios. It's great to have a Nick Kyrgios but we also need to have a David Goffin, otherwise, if you only have a Nick Kyrgios, you lose control. Yeah, but you need different personalities, that's the idea. Oh, and I didn't, I could have also mentioned Richard Gasquet who is also a very calm personality. I think there are different types of players but I encourage the players to share their emotions with the crowd I think that's what's interesting. UTS is telling stories, it's not just a tennis match it's a story. And we get to know a lot about the story through what the players are telling."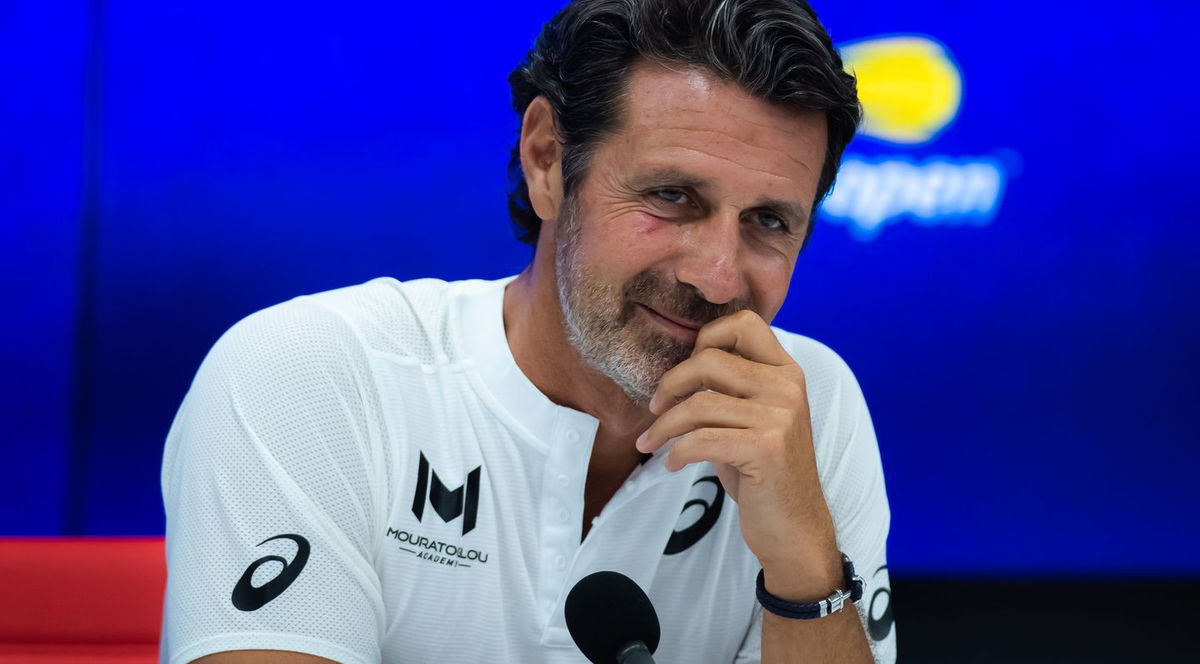 Did Patrick Mouratoglou contact more players for the tournament?
The UTS lacked some of the big stars this year like Roger Federer, Rafael Nadal, and Novak Djokovic. As per Patrick Mouratoglou, none of the big stars refused to play in the tournament.
It was just the timing which was inadequate.
"I approached a few others, to be telling you the truth. None of them have refused, zero. A few said that they are not ready to play. Because of the confinement, they have not been able to practice so they felt like they were unable to play matches that early. All of them said why not UTS 2 which will take place right after UTS 1 or UTS 3 when they're ready. I think the format is, they really like it. Especially the ones that have played because they've experienced they really have enjoyed it a lot. And you know how players talk to each other so now they all know that the format is really fun to play, really intense, really challenging and that's what they like because they are competitors."
Did Patrick Mouratoglou face any obstacles from the authorities?
Considering that we are in the middle of a pandemic, the organization is certainly a difficult task. However, Patrick Mouratoglou didn't face any major difficulties.
"No, no, no. I knew it was really important to have official authorization from the government, which we got. And of course, I wanted the government to set up the rules very clearly because I wanted everyone to follow them really well. The last thing I want is to have someone be at risk. We followed everything, which is a lot of rules, and it's very tough. But it's perfect because I feel, and I was speaking about it to a player this morning who was telling me we feel very safe here because everyone is wearing a mask, all the players have been tested, and the teams of the players have been tested every week. We're extremely careful, and there's this distance between the people, all the ball boys have gloves, they have masks, they don't share the same balls, every player has his own tennis balls. So we're extremely careful in everything and so far everything is going really well."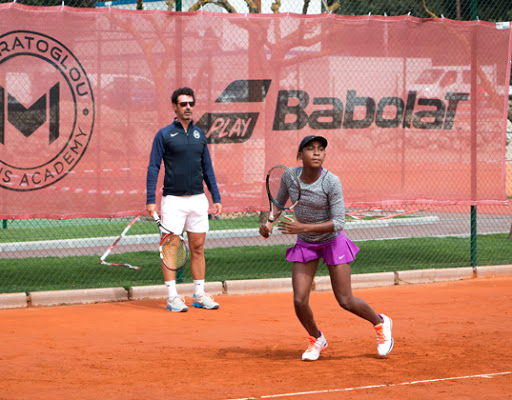 When are women coming to the UTS along with Serena Williams?
Women being absent from the UTS was one of the biggest concerns. That's because Patrick Mouratoglou trains the biggest female tennis star of all times in Serena Williams.
Know More – Serena Williams Reveals Her Best Ways To Relax
"I mean when it will come up the first two I'm going to ask are Serena and Coco, that's 100%. Yeah, for sure. It is going to come up, but I don't know yet exactly when. You know, it's been extremely challenging to organize something that big in such a short period of time, especially for us because that's not our normal job, to organize that type fo event, that big. If we would've also involved women, I mean the organization would have had to be doubled, and we would've taken a big risk to make a major mistake. So that's why we started with only men. But don't worry, very early we're going to have women also."
The obvious Serena Williams question
We can't let Patrick Mouratoglou go without a question on his most distinguished protege in the form of Serena Williams. He revealed whether Serena will be up to the task after she is back on the tennis court as the American legend looks to win her landmark 24th grand slam after a long struggle.
"Well, first of all, I don't have a crystal ball, I wish I would, but of course I believe she will. She's doing great, she's been resting a lot the first weeks, she needed rest anyways because her knee needed some rest. Then she started to rebuild her fitness, and the last 3-4 weeks she's been practicing tennis, she was filming her practices and sending them to me so we could talk about it, and I feel she's doing well, she's practicing hard. You know, for all those players who are top competitors, when they know what they practice for and as soon as the announcement of the US Open taking place, Serena knew what she was practicing for. Suddenly the intensity goes to the highest level. So, I'm sure she'll be ready."
On Stefanos Tsitsipas
Patrick Mouratoglou gave a gift to the tennis world in the form of Stefanos Tsitsipas who has ruled the sport. The French coach is very happy with the performance of his pupil.
He believes that Stefanos Tsitsipas will soon be among the very big players.
"I think he might make his breakthrough anytime. He's won, as you mentioned, the ATP finals, he's reached also the semifinals of the Australian open, he's beaten all the top players at least once, ,beaten Nadal on clay in Madrid, beaten Djokovic in the Masters 1000, Roger in a grand slam, he's not far. But on the other hand, winning a grand slam today, against the greatest players of all tme is the most challenging in tennis history. When he lost to Rafa in the semifinals of the Australian open, he had beaten roger, and to win the tournament he would've had to beat Rafa in the semis and then Novak in the finals. How challenging is that? It's incredible. But I'm sure he's going to make it at some point because he really wants it deep inside himself and he really has the potential to do it. So, it's going to happen."
His track record and tips for upcoming coaches
Patrick Mouratoglou has been associated with legendary tennis players, including Serena Williams, Coco Gauff, Stefanos Tsitsipas, and many more.
He thinks that the compatibility between a coach and a player is of the most importance, and being a good coach isn't as difficult as it might look.
"To be honest, I never look back in my career. I'm looking at the next challenges. I've been lucky to work with incredible players because you can be a good coach but if you don't work with players with potential, you can still do a good job but never win the big tournaments. So, I've been lucky and I'm still because I'm working with Serena who is the greatest of all times. I think we had a good fit, with all the players I've worked with every time."
"I think it's really important to have a great fit with a player, you know, you give everything for him or her, believing your player more than anyone, you have to be the greatest supporter of your player, and think day and night about winning, because that's your job when you're a tennis coach – how you're going to make him win or her win more than ever before. And if you focus on that, and you have good common sense, and you're devoted, then you have a good chance to make a great job."
If you want to catch up on the latest, exciting UTS action live or want to remain updated, click here.