We Expect to Finalise Our 2019 F1 Calendar – Carey
Published 08/09/2018, 9:49 AM EDT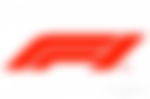 ---
---
F1 CEO Chase Carey has said that his organisation is "not afraid of taking risks. Especially when it comes to promotion of future grands prix.
ADVERTISEMENT
Article continues below this ad
The proposed Miami GP will utilise a risk-sharing initiative instead of the traditional sanction fee model. This initiative will be between F1 and local promoter South Florida Racing.
F1 views Miami as part of a bigger picture, especially in terms of potential for extra revenues.
However, the move has raised some concerns among existing race promoters. A number of them have already committed to expensive long-term traditional deals. Carey even said that the Miami risk-sharing model could be used elsewhere for new events.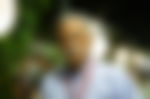 "Realistically every race is unique," he explained. "I think each one we'd look at in the specific terms. I think people don't realise that frequently these events have a lot more moving parts than just a fee, there are hospitality components, sponsorship components, other components around it.
"But you look at each on their merits. What are the direct economic benefits and certainties? We're not afraid of risk, if we believe there's an upside to the risk. We obviously can afford that. We like having our promoters have skin in the game, it's important to us for them to have that skin in the game and stand behind it.
"But if we think there are opportunities to have upside both in the event itself, as well as upside to us on a much broader level, we'd evaluate it on the merits. We're not going to turn the model upside down, but if the returns justify the risks, I think we'd look at it.
Carey even confirmed that the 2019 calendar will be published soon.
"We expect to finalise our 2019 calendar, which we expect to look a lot like our 2018 calendar, in the next few weeks, as we successfully finish off renewal agreements.
"We're already turning our energies to the 2020 calendar, and we're particular excited about a number of opportunities to add new events that we believe will really capture fans' imagination and be widely supported.
According to him, the initial target for the Miami race was late 2019. But they knew that the situation was tight, particular for a street race where local issues will prevail.