"Expected"- Disguised Toast on Valkyrae Making it Big in the Streaming Industry
Published 03/17/2021, 10:41 AM EDT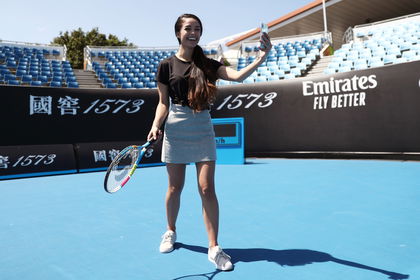 ---
---
2020 has been a phenomenal year for most creators, especially for Rachel "Valkyrae" Hofstetter. Your average, run-of-the-mill streamer back then was as ambitious as thousands other like her. However, there was something about her that eventually set her apart from all others.
ADVERTISEMENT
Article continues below this ad One person who believes he knew Valkyrae was going to make it big is Disguised Toast. The two share some common social circles and therefore interacted frequently. This was before Among Us helped all these streamers skyrocket to success. Even before the last few months of 2020, Toast had faith that Rae had a lot of success in store for her.
ADVERTISEMENT
Article continues below this ad
Throwback to when Disguised Toast invited Valkyrae to play DnD
During one of his recent streams, a fan asked Toast what he thought about Valkyae's success in 2020. To answer this question, Toast recalled when he used to play Dungeons and Dragons with his OfflineTV friends. For one of their new campaigns, they really wanted Valkyrae to join them.
The first time Toast asked Rae, she politely declined, saying, "No, okay, thank you. I don't play. I don't know DnD." However, Toast was relentless and kept asking Rae, once even on a live stream. After a few requests, Rae had finally agreed to join the gang on the campaign.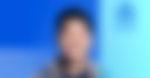 Toast realized how humble Valkyrae has always been, even when she was an upcoming streamer. He also thought that she has always had this "good energy," which is why he thinks her rise to fame was "very expected."
ALSO READ: Among Us: A Knight Imposter Who Can Throw a Sword and Spawn a Tornado
ADVERTISEMENT
Article continues below this ad
Rae's journey in the last few months
The biggest boost Valkyrae got was by joining 100 Thieves as a content creator. While her initial days after switching to YouTube from Twitch were full of struggle, a major organization backing her was definitely advantageous. She maintained the grind, did collaborations, and finally struck the goldmine with Among Us.
Following months of hard work, Rae passed Pokimane and various other female content creators to become the biggest female CC. The Game Awards 2020 also recognized her success by awarding her the title of 'Content Creator of the Year' among various other major streamers and YouTubers.
ADVERTISEMENT
Article continues below this ad
Valkyrae is now going to launch an interview series of her own and has a song collaboration with LilyPichu and Natsumiii. The YouTuber was always determined and is definitely not going to stop even after she has all others could only wish for.