F1 2021 Features Trailer Reveals Exciting Innovations in Career Mode, My Team & Braking Point
Published 06/16/2021, 11:00 AM EDT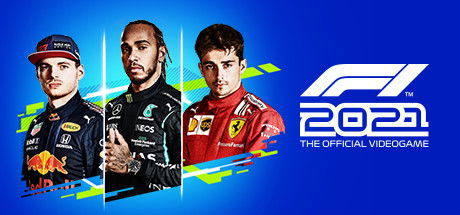 ---
---
A third of the Formula 1 season has ended, and it's poised to be one of the most exciting one in years. The championship battle between Max Verstappen and Lewis Hamilton is set to be a battle for the ages, with a lot of other drivers vying for that top spot. Fans might have to wait a long time to find the world champion for the 2021 season. But, they won't have to waste a lot of time to race with them in F1 2021.
ADVERTISEMENT
Article continues below this ad
The popular Codemasters franchise is a month away from releasing its latest iteration. Fans of the series have put in hours racing against the best, and it looks like the developers have more of that in store for them. In the Features trailer for the upcoming game, fans received their first look at some of the cool stuff added in the game.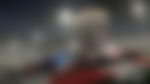 ADVERTISEMENT
Article continues below this ad
F1 2021 to receive a new story mode titled Braking Point
F1 2021 will shake things up a bit with the highly successful Codemasters series. The franchise's latest iteration will include a story mode titled Braking Point. The mode will include a lot of cinematics with some new characters that should excite fans for the upcoming game.
The story will follow the career of Aiden Jackson, and players will control him behind the steering wheel. Aiden's career will start in F2, and players will have to work their way with him to the top of Formula 1. The mode will feature a lot of different narratives and storylines involving some drivers and others involved in the sport. Braking Point will also include new characters, like Casper Ackerman. Along with that, it will also bring back the fan-favorite antagonist of F1 2019, Devon Butler.
My Team introduces Formula 1 icons in Ayrton Senna, Michael Schumacher, and many more
The franchise's My Team will also feature some heavy changes, with an emphasis on constant performance updates. Drivers will now receive tweaks on their stats depending upon their performance on the track during the season. Other than that, the new Real-Season Start feature also allows people players to join in at any point in the calendar with up-to-date standings.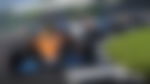 The Deluxe Edition of F1 2021 will also give fans a taste of history in My Team. By purchasing the premium version, players can pick any of the seven iconic F1 drivers added to the game. This includes legends of the sport like Alain Prost, Nico Rosberg, Jenson Button, David Coulthard, and Felipe Massa. The group will be headed by the Brazilian Maestro Ayrton Senna and the Red Baron himself, Michael Schumacher.
Additionally, fans will also receive exclusive customization content, 18,000 PitCoins, the Braking Point Content Pack, and three days early access of F1 2021 by buying the Deluxe Edition.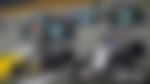 F1 2021 will have two-player Career Mode
ADVERTISEMENT
Article continues below this ad
F1 2021 also sees a major expansion for Career Mode. The mode will now have a two-player feature that allows fans to race against each other. Using this feature, friends can race each other online or battle it out using local play. It's an exciting addition to an already popular mode and fans should be excited by it.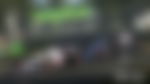 F1 2021 releases on July 16, 2021 for Xbox Series X|S, Xbox One, PlayStation 5, PlayStation 4 and PC. Fans have a lot of high hopes for the latest title for its visuals and performance as it will now run on next-generation consoles as well. The game is still a month away, but fans can't wait to burn some rubber on some of the most legendary circuits in the world.
ADVERTISEMENT
Article continues below this ad
WATCH THIS STORY: Top Selling Videogame Consoles of All Time