F1 and Hamilton get their mojo back: Analysing the British Grand Prix
Published 07/05/2015, 1:42 PM EDT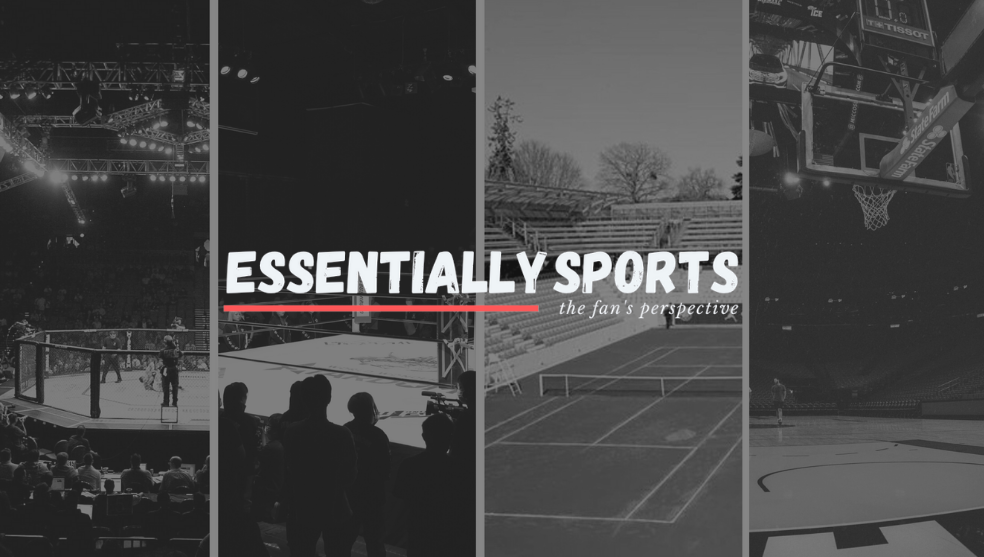 ---
---
Well that race sure was a fresh breath of air and one that Formula One needed desperately. This is exactly what the world needed amidst catcalls of Formula One being boring. The result though not entirely unpredictable hardly mattered this time around as it was a RACE we all got to witness and not a train of cars following each other lap after lap.
ADVERTISEMENT
Article continues below this ad
Lewis Hamilton took the honors in front of the home crowd in, after a hard fought battle with the other cars as well as the weather gods. Nico Rosberg finished second in what was a well-earned 1-2 for Mercedes AMG F1 Team. Sebastian Vettel came out of nowhere to round up the podium in what was a surprise third for Ferrari.
ADVERTISEMENT
Article continues below this ad
THERE IS NO 'I' IN "TEAM"; BUT THERE IS ONE IN "WIN"
Both the Williams' had miraculous starts jumping both Lewis and Nico in the initial laps. To hold the mighty Mercedes behind for about 20 or so laps is not an easy job in this hybrid era but only Felipe and Valterri know how they managed to do that. The top four cars a mere 2.5 seconds within each other is not something a recent Formula One fan is aware of as a phenomenon in the sport.
Just like in Austria, Williams' blew their chances of a podium or even maybe a race win today by being too conservative in their strategy.
Firstly, the let Felipe lead and told Bottas to hold station behind him when clearly Bottas was the quicker of the two. They chose to play the Team Game and ended up losing the lead during the pitstops. Had Valtteri been left through, and created a sufficient gap because he clearly had the pace, maybe Hamilton wouldn't have been so far up ahead on the road after the first round of pitstops.
Also, a point worth noting, Williams didn't react immediately to Hamilton's stop, they could've brought one of their drivers in at the same lap as Lewis and it would've been game on till the end because it was made well clear on the Televised Screens when Hamilton was told to "Box Box" on the radio, half a lap before he actually pitted. Surely Williams had enough time to comprehend and respond to that.
MCLAREN-HONDA SCORE POINTS  AS ALONSO FINISHES 10
McLaren managed to complete the race distance to the surprise of many albeit with only one car, but Alonso honed that beast to finish the race in 10 despite the track being in treacherous conditions towards the end.
Though the race saw a lot of retirements which may have aided this result, it's still a points finish no matter how it comes and all the points are much welcome at McLaren-Honda after a torrid season thus far.
Jenson was involved in a first lap tangle and retired on the spot, who knows where he could've finished as changeable conditions are part of his forte.
So all in all, a positive weekend for McLaren at their home grand prix.
THE ITALIANS GAMBLE BUT IT'S THE FINN THAT LOSES OUT; VETTEL REAPS REWARDS
The rain was teasing everyone at the Silverstone circuit. Most of the track was bone dry but parts of it were soaking wet when the initial shower hit. Most drivers stayed out but Kimi decided to pit for Intermediates and just as he put them on, it stopped raining, and the circuit started to dry out. The Inters overheat quickly and with no water on the track to cool them down, Kimi was losing time hand over fist. Ferrari had tried to pre-empt the rain only to find out that they had burnt out their Inters by the time the rain arrived properly and then needed a new set of them anyway.
As a result of this blunder or strategic or driver error, whatever you may call it, Kimi finished 8 even though he had a strong race up until that point. This result further puts Kimi's career at a big risk. 
On the other side of the garage though, things went from worse to Oh My God, I'm Third! Such was the surprise of Vettel's perfectly timed pitstop for inters that he jumped both the Williams during the pitstop when at one point they were leading the race and Vettel languished in 9. He apparently, gained a lot of time on track when he found the sweet spot with those Inters while others struggled on their slicks for grip on the slippery Silverstone asphalt.
MERCEDES 1-2: NOT THE EASISEST ONE BY FAR
Both the Mercedes cars struggled off the line during the start due to poor grip and languished third and fourth before the first stops. They were either managing their pace or just holding something in reserve but they seemed to struggle to pass the Williams on pure pace on track this afternoon in the initial laps.
Hamilton did the undercut and jumped both the Williams at the first round of pitstops while Rosberg couldn't. Hamilton then drove off into the sunset leaving Rosberg to play catch up. In the changing conditions, Rosberg found his feet and kept his slick tyres in perfect condition – temperature and pressure – and cleared the Williams quickly and was about TWO seconds a lap quicker than his teammate at one point in the race. This pace difference probably spooked Hamilton or it Hamilton was clearly struggling on those slicks and hence chose to pit for Inters which at the point where he entered his pit box seemed like the wrong choice, as the track was surely not wet enough. By some miracle, as soon as he exited the pits, it started raining cats and dogs and his tyres worked like a charm and he obtained like a 10 second gap to Nico when earlier it was a mere 1.6 seconds. After the Inters were put on both the cars it was game over. Both the cars lapped at a similar pace and with only a handful laps to go, Lewis won the race with a fair amount of ease.
The call to pit for Inters when he was struggling with the slicks (dry tyres) decided the victory today for Lewis which he calls as his "best strategy call ever in his career."
B-SPEC DOESN'T DISAPPOINT
Force India had pinned its championship hope on the new B-Spec car which as the drivers put was a huge step forward but there was still a steep learning curve with that car.
ADVERTISEMENT
Article continues below this ad
But that didn't come in the way of Force India achieving a double point's finish as both Hulkenberg and Perez finished in the points, 7 and 9 respectively. Force India was the only mid-field team to have both of its cars in the points today and that too at their sort of "home" grand prix.
Clearly the sun is starting to rise with this B-Spec car, let's see where it sets now. Only time will tell.
ADVERTISEMENT
Article continues below this ad