F1 archives: The best of Schumacher-Brawn, Hungary 1998
Published 01/03/2018, 6:27 AM EST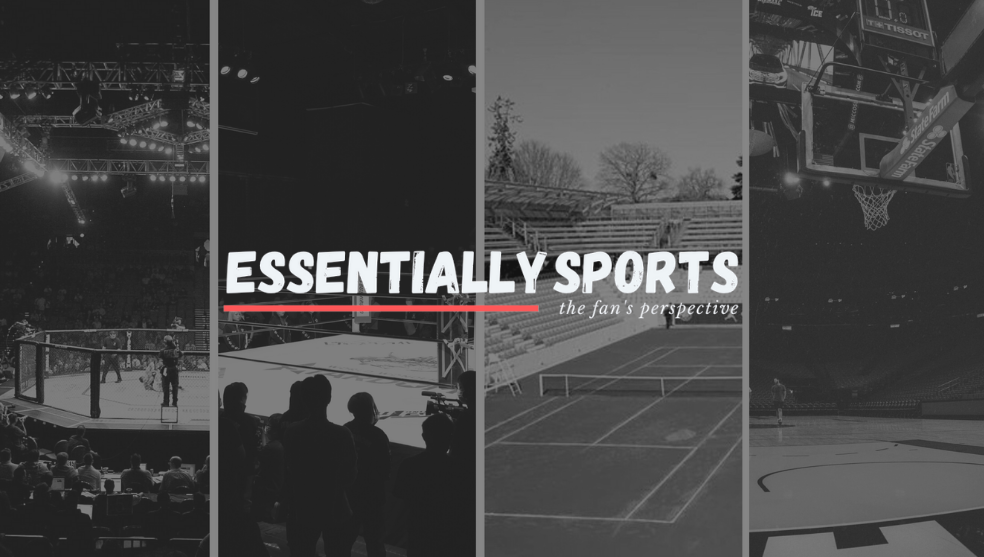 ---
---
The Hungaroring isn't too known  for all time classic battles or intense duels, apart from a few exceptions like in 1986 between Senna and Piquet and in 1989 between Senna and Mansell. But the race of 1998 proved to be a memorable one for everyone for it involved a perfect blend of strategic excellence and sheer pace. It involved the perfection of Schumacher-Brawn.
ADVERTISEMENT
Article continues below this ad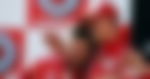 Before heading into the race, Mika Hakkinen, in his McLaren, lead Michael Schumacher's Ferrari by 16 points. Schumacher needed to finish ahead of the McLaren to stay in the championship battle. He qualified in the third place, behind Hakkinen while the McLaren of David Coulthard was second, followed by Damon Hill's Jordan in fourth.
ADVERTISEMENT
Article continues below this ad
At the start of the race, the two McLarens and Schumacher held their positions which meant trouble for Schumacher. Hakkinen had complete control over the race with more than 4s in the lead and Coulthard was under constant pressure from the Ferrari behind. He was stalling Schumacher to let Hakkinen go ahead with the race.
The first rounds of pit stops ended on lap 28 when Hakkinen pitted and rejoined in the lead, with the top 3 maintaining their position. By lap 30, he had a good gap of 4s on Coulthard, but by lap 37, it was reduced to a mere couple of seconds. It was certain that his car was not at its 100%. Schumacher was on the back of Coulthard and Hill, and Villeneuve were catching up as well. Coulthard was successful stalling everyone up and thus giving Hakkinen a breath of fresh air.
In lap 42, Schumacher decided to dive inside the pit lane again, meaning a different strategy. Ferrari's Ross Brawn decided to play a master stroke to turn the tables for itself. He decided to switch Schumacher to a three-stop strategy in order to gain some fresh air since he was stuck behind the McLarens. However, the strategy was difficult to implement as it required Schumacher to run nearly 20 laps in Qualifying pace since he had to take another pit stop later in the race.  Brawn messaged Schumacher on the radio that he had to make up 25s in just 19 laps. And Schumacher was on it.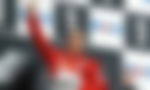 McLaren responded to Ferrari's call and decided to bring Coulthard in on lap 44, so as to ensure the Ferrari doesn't get clean air. But the McLaren's were late to respond. Michael's pit-stop, out lap and the lap after, ensured that he was ahead of Coulthard by 4s by lap 45 and catching Hakkinen and his crawling McLaren. McLaren panicked and called Hakkinen on lap 46. By the time his stop was completed, Schumacher was way past him.
He was leading after the second round of pit stop by cutting under the two McLaren cars. But, he had to take another pitstop, whereas the McLaren's were free of any such burden. What followed was a radio call by Brawn asking Michael to pick up the pace. Schumi didn't need a second invitation. THe Schumacher-Brawn plan was in motion
Such was the might of Michael Schumacher that he managed to run nearly a second faster than Hakkinen and Coulthard. Lap after lap, he ran with a Qualifying pace, lowering the fastest lap by nearly half a second. As he was running away, Hakkinen had problems with his shock absorbers. He was holding up Coulthard, and only four laps later was he allowed to go ahead of the Finn. Schumacher was running away, trying to stay in the championship and establish that 25s lead.
15 laps before the race ended, his lead was 27s. He took his pit stop and again managed to take the lead from the McLarens! It was game over for the McLarens who just couldn't survive the Schumacher-Brawn excellence. It was not just a victory for Schumacher but for Ferrari, for Ross Brawn, because the strategy required every bit of it to be perfect-perfect lap times, perfect pit stops and perfect pit calls. Schumacher finished 9s ahead of second finish Coulthard. Hakkinen on the other hand, somehow managed to steer his car to the finish line in sixth position.
Hungary, 1998 is a very fine example of why Michael Schumacher is always considered among the best. Except for a small visit to the grass on lap 52, he ran the race perfectly. Not only him, the people involved with Schumacher were also the best Ferrari ever had. There's a reason why Schumacher era will always remain amongst the most dominated period for the Ferrari team. Schumacher's excellence was not only through his sheer pace and skills but also due to the Ferrari team that ensured he always got the best.
"It was fantastically emotional at the end," Schumacher said. "The people went mad. Thanks to them for helping me and making this one of my most special wins.
ADVERTISEMENT
Article continues below this ad
"I had a dream something like this might happen, but I thought it was only a dream. I could not expect this. The team got the right strategy and did a great job.
"It didn't work at the start and I had to push like hell when Ross decided to go for the three stops. When he told me what I had to do, I said 'thanks very much'. It was like 60 qualifying laps in all, but it worked."
ADVERTISEMENT
Article continues below this ad
Schumacher ended up winning here in Hungary a record four times. It was the finest display of a Schumacher-Brawn masterclass.