F1 Archives: When No One Wanted to Win the Race, 1982 Monaco GP
Published 12/15/2019, 10:31 AM EST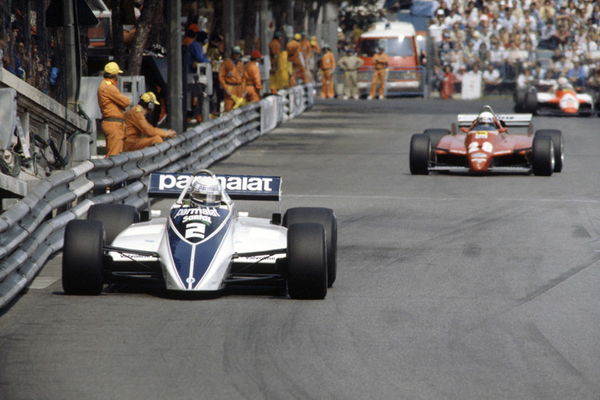 ---
---
The Monaco Grand Prix is an interesting circuit. It has been the host to F1's dullest yet F1's most exciting races over the years. The cramped streets offer little to no overtaking but are also responsible for a lot of crashes since the margin of error is negligible.
ADVERTISEMENT
Article continues below this ad
While there are many eventful races at Monaco, we're going to talk about the 1982 race, and why we say that it was a race nobody wanted to win. There was major drama at the end of the grand prix that prompted us to use this phrase. Five times the lead changed within the last two laps. The race was eventually won by Ricardo Patrese, his maiden F1 victory and if not for a push downhill by the stewards, Nigel Mansell, being a lap down would have won the race.
The F1 world was mourning the loss of the incredibly talented Gilles Villeneuve, two weeks before this race in Zolder. As a mark of respect, Ferrari only ran a single car in that race.
ADVERTISEMENT
Article continues below this ad
Pole position was taken by Rene Arnoux in his Renault who led comfortably as the race progressed. There weren't many overtakes (of course), and the order was maintained: Arnoux, followed by Giacomelli and then Patrese and Prost and Pironi.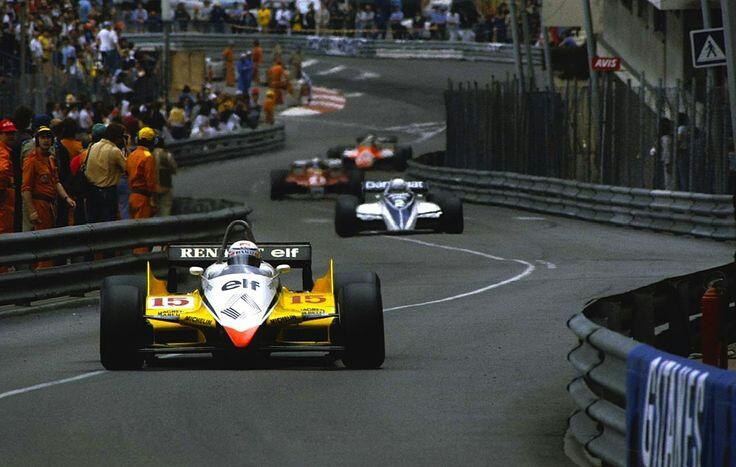 It was only until the last few laps that things got a little exciting, when it started to rain.
Keke Rosberg was the first to crash on lap 65 followed by Derek Daly in his Williams, who ran the remaining race without a rear wing.
The last three laps were when the real drama in Monaco started. Prost was in the lead on Lap 74, but had a big shunt with the chicane which ended his race, putting Patrese in the lead, who spun himself around the Loews hairpin on Lap75. The lone Ferrari drivers of the race, Didier Pironi was up next to take the lead, but his car ran out of fuel the very same lap. Andrea de Cesaris was next, but his car was out of fuel much before he could take the lead and then the victory.
Next up was Mansell, who was a lap behind. But Patrese was able to get a push from the marshals, considering the dangerous position his car was parked. Hence, he steered his car through the downhill and got a jump-start and led his way to the finish line! It was his first Formula One victory, and certainly one of the sport's most dramatic finishes ever!
Pironi was qualified second and de Cesaris third.
BBC commentator and 1976 world champion James Hunt commented, "Well we've got this ridiculous situation where we're all sitting by the start-finish line waiting for a winner to come past and we don't seem to be getting one!".
ADVERTISEMENT
Article continues below this ad
Riccardo Patrese didn't even know he'd won, considering all the drama of the last lap. Commenting on this, he later said,
"I was very cautious when I came to Loews, but I couldn't control it and I spun. Afterwards someone objected that the marshals had pushed me. I didn't feel any push. I think they pulled me back a little, as I was in an unsafe position, stuck in the middle of the track. Then they let go. The moment I released the brakes the car started to roll. I went down the hill, let the car get some speed, grabbed second gear and it started – with the Cosworth it was always quite easy to do a bump start."
"I didn't know I'd won the GP. On the last lap de Cesaris stopped, then Pironi. I thought Rosberg's Williams was still ahead of me because I thought he'd overtaken me. So I thought I was second. On the finishing lap everybody was waving flags and so on, while I was thinking I'd thrown it all away. I can remember thinking, 'maybe they are pleased I finished second and drove a good race', but I was very, very unhappy."
ADVERTISEMENT
Article continues below this ad
"I was not in a hurry to get to the podium, because in the briefing they said only the winning car should stop in front of it. Because I was not the winner I decided to give a lift to Didier. I dropped him off and instead of letting me go into the pits, I was shown the way to the podium. I didn't understand. I thought they changed the rule and wanted the first three. But only my car was there! However, there were more than three drivers; there was me, de Cesaris, Pironi and de Angelis! There was a big discussion over who was first, second or third. Somebody came to me and started to shout, 'You won, you won.' Then I finally realised…"