Lewis Hamilton Was Right, 'Cash is King': Daniil Medvedev Blasts French Open Organizers
Published 06/09/2021, 6:00 AM EDT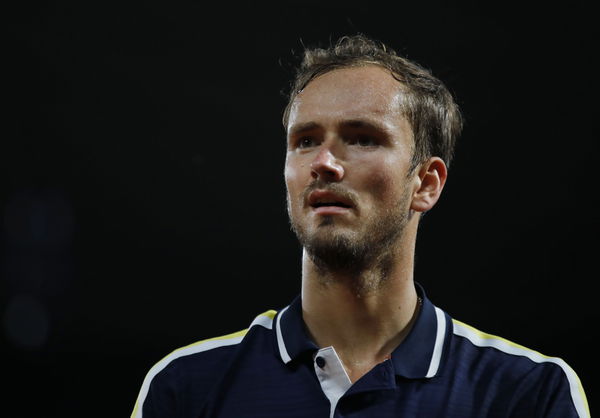 ---
---
Netflix released the third season of F1 docuseries 'Drive to Survive' in March of this year. While the season covered the extremely complicated 2020 F1 season, Lewis Hamilton made a major statement in the first episode of this season, which was titled 'Cash is King.'
ADVERTISEMENT
Article continues below this ad
Russian tennis star Daniil Medvedev is the latest to join the bandwagon of Drive to Survive fans. In a press conference at the ongoing Roland Garros tournament, the Russian referenced Hamilton's comments in Melbourne to make a point of his own.
Daniil Medvedev uses the 'Cash is King' reference made by Hamilton at Roland Garros
ADVERTISEMENT
Article continues below this ad
At the ongoing French Open tournament, Medvedev faced off against Stefanos Tsitsipas in the quarter-finals. Although the Russian put up a good fight, he lost the match in straight sets: 3-6, 6-7 (3-7), 5-7.
In the post-match press conference, he was asked whether he was unhappy about the conditions in which he played his match. The match took place with no audience in the stands and in the night at 9:00pm local time. The Russian responded by referencing Drive to Survive, focusing on Hamilton's comments in the press conference while in Melbourne.
He said, "It's actually funny because just yesterday, I started the third season of Drive to Survive. And I think the first, or second episode is called 'Cash is King,' which I didn't know why it's called.
"So, just before the pandemic, like when the pandemic started, they were in Australia ready to race. They asked Lewis Hamilton what does he think about racing in the conditions the world was in right now. He said, 'I don't know what we're doing here.'
"And so, they asked him, 'Why do you think they make you race?' He said, 'Cash is King.'"
WATCH STORY: Toto Wolff Swears, Valtteri Bottas Bares: Funniest Moments From Drive to Survive
Why did Medvedev use this reference?
The World No. 2 used this reference to show how Roland Garros based its decision making for his match. He believes the French Open organizers have the same approach as F1: make sponsors happy.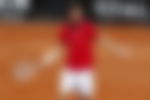 "Our match was definitely match of the day, so Roland Garros preferred Amazon to two people, it's as easy as that," said Medvedev.
ADVERTISEMENT
Article continues below this ad
"I think it's good when you have sponsors and everything because that's how we tennis players can make money. But actually we have more people this year in Roland Garros. We have Amazon, I don't know if they had it last year, and we get 15% less prize money. 
"So, the question is, where is the Amazon money?"
ADVERTISEMENT
Article continues below this ad
While Hamilton's comments drew a variety of reactions, the reactions towards Medvedev's comments are yet to be seen.