F1 to Introduce Measures to Avoid Canada Repeat
Published 06/14/2018, 11:42 AM EDT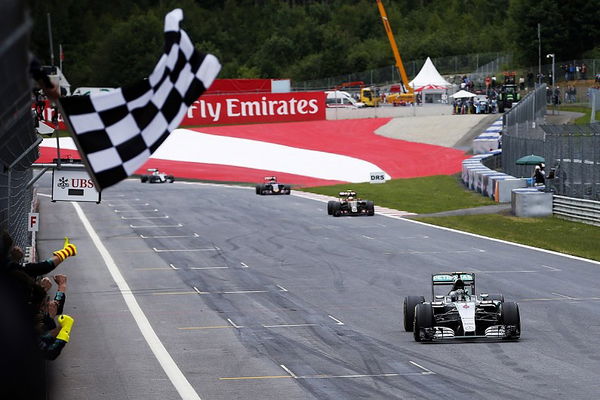 F1 race director Charlie Whiting has suggested that an automated chequered flag system could be introduced in the future. The idea was put forward in the aftermath of the controversy of the Canadian Grand Prix.
ADVERTISEMENT
Article continues below this ad
Model Winnie Harlow waved the flag after 69 of the 70 laps in Montreal were completed.As it turned out a local official miscalculated and informed her that the 69th lap was the last one.
The results subsequently rolled back to the end of lap 68, robbing Daniel Ricciardo of his fastest lap.
ADVERTISEMENT
Article continues below this ad
A similar incident has happened in the past at the Chinese GP in 2014. Meanwhile, football legend Pele once missed the leader at Interlagos and waved the flag too late.
In cases such as Montreal there are also important safety considerations, as marshals could go onto the track believing that the race was over, and that drivers are cruising, when they have been told to race on by their teams.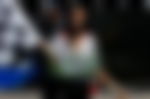 Whiting thought about having the the end of the race shown on the light boards above the start/finish line. This would override any issues with the actual flag and clear up any confusion.
"I think we'd need to probably think about having a better end of race signal," said Whiting.
"The chequered flag is traditional, but it's something that, as we've seen today, is prone to mistakes.
"You could, and it would be quite straightforward for us, make the big black panel that you see show a chequered flag at the appropriate time.
"But if you're going to do it automatically, then you've got to think about exactly when you're going to do it, when you're going to activate it. It's not completely straightforward, it needs a little bit of thought.
"We need to try and get to the situation where drivers only look at the chequered flag on the light panel. If they don't see that, then the race hasn't ended.
ADVERTISEMENT
Article continues below this ad
"Whether we need to go to that length to rectify a situation that happens every 10 years is arguable. But it's something that I'll certainly be looking at."
Whiting has no intention to stop the F1 organisation designating VIPs to wave the flag.
"The celebrity was not to blame, I don't think that that is anything that we need to consider, certainly not at the moment, anyway.
ADVERTISEMENT
Article continues below this ad
"We may need to look at other things, like the amount of people that get up there sometimes. That can be a little bit difficult.
"It's the same at the start, you often get people up at the start, and they tend to bring friends with them, and it gets a bit busy up there."