F1 Driver Daniel Ricciardo Appeals to the World to Pray and Donate for Australian Wildfires
Published 01/04/2020, 11:54 AM EST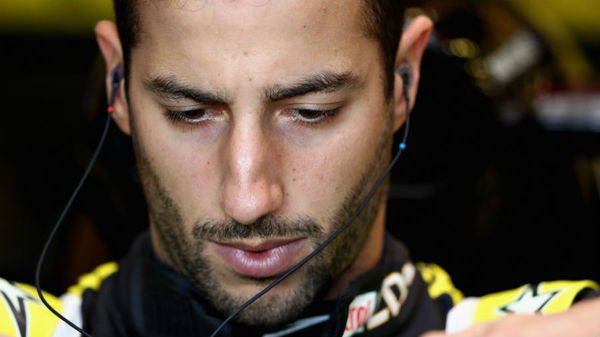 Over the past few days, parts of Australia had been ravaged by wildfires, which got triggered by the continent experiencing one of the hottest day ever on record. It was believed that the massive heatwave had temperatures reaching near 50°C, and combined with on-going drought and strong winds, the recipe of wildfire was born. Now, Australian driver Daniel Ricciardo has joined the likes of several well-known Aussies in sending his prayers for the ones affected by the blaze.
ADVERTISEMENT
Article continues below this ad
Ricciardo took to Instagram and requested that if anyone wanted to donate to the people affected by the fires, then they should do so. He named organisations like, the Australian Red Cross, Wildlife Rescue and a few others, as well as asking fans to spread the word. He promised that he will auction off the race suit that he wears to the Australian Grand Prix, and all the proceeds will go to those charities.
You can donate to the victims of the blaze, here.
ADVERTISEMENT
Article continues below this ad
ADVERTISEMENT
Article continues below this ad
How was the 2019 season for Daniel Ricciardo?
Coming to the subject of Formula One, Daniel Ricciardo is aware that his first season with Renault was not so satisfying. He was irked by his 9th position in the 2019 Drivers' Championship, and insisted that it was not representative of his ability. However, he was a little glad that he beat his teammate, Nico Hulkenberg in the drivers' championship.
Interestingly, Daniel Ricciardo compared his Renault move to the time when he was promoted from Toro Rosso to Red Bull in 2014. However, he noted that the difference was that  switching to the French manufacturer last year was more challenging.
ADVERTISEMENT
Article continues below this ad
He confessed to Crash.net, "I'm having to adapt more than, I'd say Charles [Leclerc], but also for me going from Toro Rosso to Red Bull, and him from Alfa to Ferrari, coming into a car with more grip is normally easier,".
For 2020, Ricciardo will be pitted against a new teammate, in the form of Esteban Ocon, which left Nico Hulkenberg high and dry.