F1 Driver of the Day: What Is It and How to Vote?
Published 04/12/2021, 8:09 AM EDT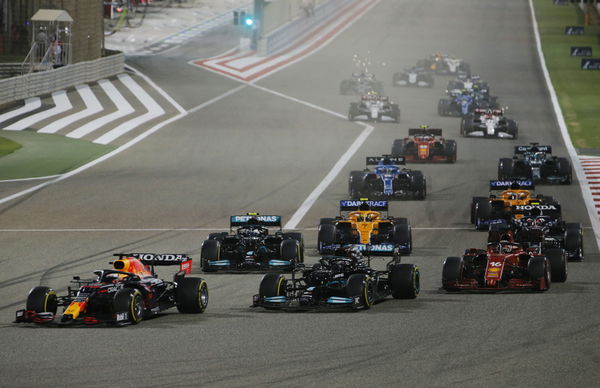 Back in 2016, Formula One introduced the concept of Driver of the Day (DOTD) awards. Over here, the idea was to engage the fans and bring them closer to the sport that they love. So the DOTD scenario says that people can vote on the standout driver during any F1 race. Of course, this is means that there is a chance that fans can also vote for their favorite F1 drivers.
ADVERTISEMENT
Article continues below this ad
So far, Max Verstappen is the driver with the highest number of Driver of the Day awards with 28. Sebastian Vettel sits in a comfortable second place with 18 DOTDs while Lewis Hamilton and Daniel Ricciardo are tied for third with eight. Additionally, Charles Leclerc, Valtteri Bottas and Sergio Perez are tied on five each.
F1 Driver of the Day vs the FE Fanboost
ADVERTISEMENT
Article continues below this ad
This concept is fairly similar to Formula E's Fanboost system. The only exception is that the voting result in F1 has no effect on the race itself. Another difference is that the DOTD voting closes when the checkered flag waves.
ADVERTISEMENT
Article continues below this ad
Meanwhile, FE's Fanboost voting closes a few minutes after the race begins. Additionally, the DOTD is limited to just one driver, while Fanboost extends to blanket five drivers. Additionally, FE voting begins a full week before the race. Every vote counts, since the Top 5 drivers in the voting list get the Fanboost.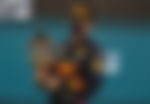 In Formula One, voting only begins when the race starts and runs through the course of the race. Furthermore, no F1 driver receives any extra perks for winning Driver of the Day. At least in Formula E, the Fanboost provides an extra 30-40 kilowatts of power.
ADVERTISEMENT
Article continues below this ad
Coming back to the DOTD, all that fans need to do is visit the official Formula One website to vote. However, they can only vote once, and there is also an option to share the fact that they voted, on social media. Admittedly, one drawback about both systems is that it can be abused to only benefit certain favored drivers.