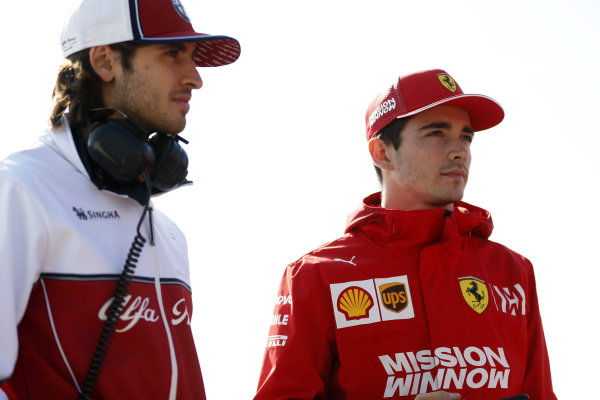 The Virtual Grand Prix Series doesn't have a complete F1 driver line up just yet but the grid is starting to take shape. Antonio Giovinazzi announced his participation in the upcoming round of the Virtual Series. The Italian will be the sixth F1 driver on the current grid to compete in the Esports event.
Giovinazzi takes the tally to 6 F1 drivers
Giovinazzi's announcement comes just a day after F1 announced 5 drivers from the current grid for Sunday's race. Antonio will join George Russell, Lando Norris, Alex Albon, Charles Leclerc and Nicholas Latifi. An ideal driver lineup would include all the drivers but this is still an impressive driver lineup.
Lando Norris was undoubtedly the star of the inaugural event which consisted of the Bahrain Grand Prix. Norris, through his playful prank calls and supreme driving, made the event thoroughly enjoyable.
Norris is definitely a favourite heading into the race. The Briton is the most experienced of the lot when it comes to sim racing and competing in Esports in general. Norris' closest rival would be Max Verstappen but the Dutchman hasn't announced his participation in Sunday's Virtual Grand Prix.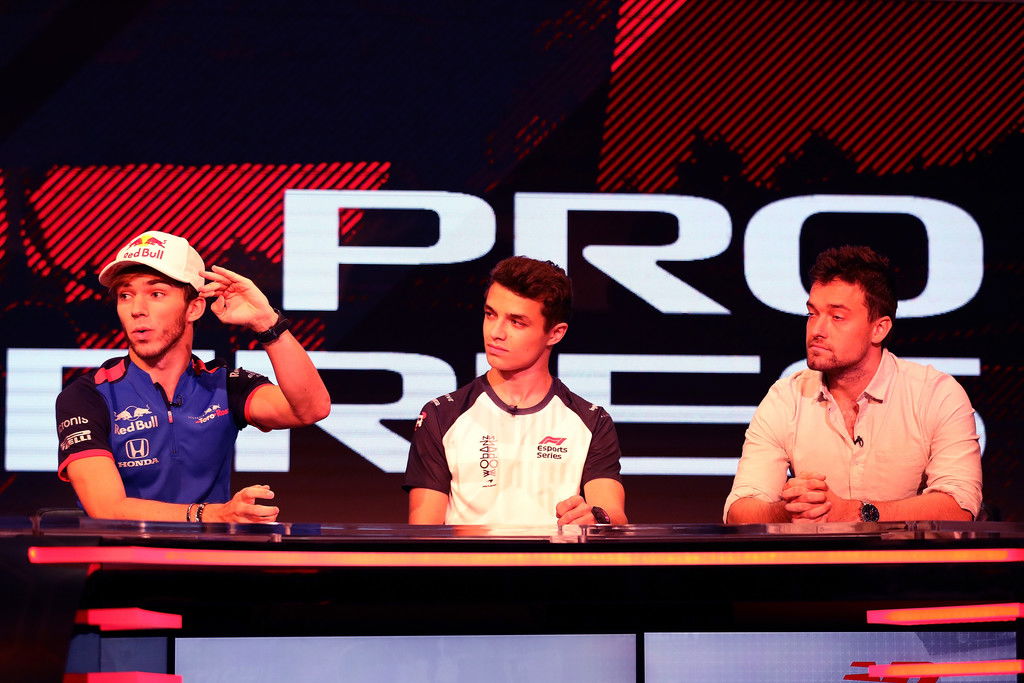 Due to the lack of the Hanoi track in-game, F1 won't be emulating the Vietnam Grand Prix this weekend. Instead, the sport will conduct the Australian Grand Prix – giving Norris the edge. This is because Norris previously competed in an Esports event which conducted the Australian GP after its official cancellation.
Formula 1 will stream the event live via its social media channels on YouTube and Facebook. Additionally, the race will be broadcasted on Twitch. The event begins at 1900 GMT on Sunday. Furthermore, the race will be held at 50% distance or 28 laps around Albert Park.
Can Norris redeem himself after 2 unsuccessful attempts? More importantly, can Norris compete for once without his game shutting down?
It will be interesting to see how the current F1 drivers stack up against a mixed field consisting of sim racers, former drivers and celebrities who have no connection to the world of motorsports.
Will the Formula 1 drivers stand tall and claim bragging rights in round 2 of the Virtual Grand Prix?