Codemasters Announce F1 2020 Game Release Date With a Host of New Features
Published 04/15/2020, 9:56 AM EDT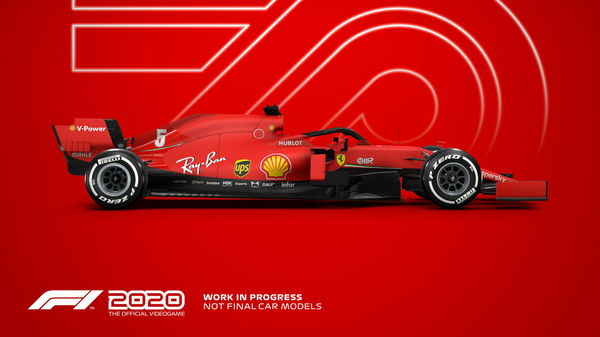 ---
---
The 2020 Formula 1 season may be delayed but the official video game is not. Today, Codemaster announced F1 2020 with a host of new features and its release date! F1 2019 brought in some welcome changes but was a bit underwhelming. So far, F1 2020 is looking good.
ADVERTISEMENT
Article continues below this ad
F1 2020 is happening and coming sooner than expected
First things first, the launch date. Even before the 2020 season properly gets underway, fans could be playing with this year's cars!. F1 2020 will release on July 11, 2020. Codemasters teased a ton of new features in its official trailer but the biggest change is in career mode.
ADVERTISEMENT
Article continues below this ad
The 2020 edition lets players add their own team in the official career mode. Yep, alongside 10 other established F1 teams, players can create their very own customized team in the game. Furthermore, gamers can play through an entire season or a shortened version of career mode with 22 or 16 races.

However, the biggest news from today's reveal was regarding the tracks. Fans can breathe easy as F1 2020 will feature both new circuits that F1 introduced for the 2020 calendar. Codemasters confirmed the inclusion of the Hanoi and Zandvoort circuits in the upcoming game.
As Formula One celebrates its 70th anniversary, Codemasters decided to honor the greatest driver of the sport in this year's edition. Formula 1 2020 deluxe edition includes a special Michael Schumacher tribute and some of the German's championship-winning cars.
Additionally, split-screen returns in F1 2020 to enable multiplayer with friends.
ADVERTISEMENT
Article continues below this ad
Speaking to Formula 1, Codemasters Formula 1 franchise director Jean Paul said:
"F1 2020 promises to be our biggest and most innovative title to date,"
 "Our core players will welcome even greater gameplay depth with the introduction of our brand-new My Team feature, alongside three customizable season lengths which allows them to pick their favorite tracks."
ADVERTISEMENT
Article continues below this ad
"We've also added new modes to enable more casual players to get up to speed more easily, and we've brought back split-screen for social play with friends. The additions reduce both the difficulty and time barrier to entry while retaining the car handling that our simulation players love" said F1 2020 game director Lee Mathers.
Formula 1 2019 was a thoroughly enjoyable game but had a few niggles. Has Codemasters succeded in creating a racing masterpiece that fans have been craving for so long?