Lando Norris Blames Lag for Esports Controversy Involving Simon Pagenaud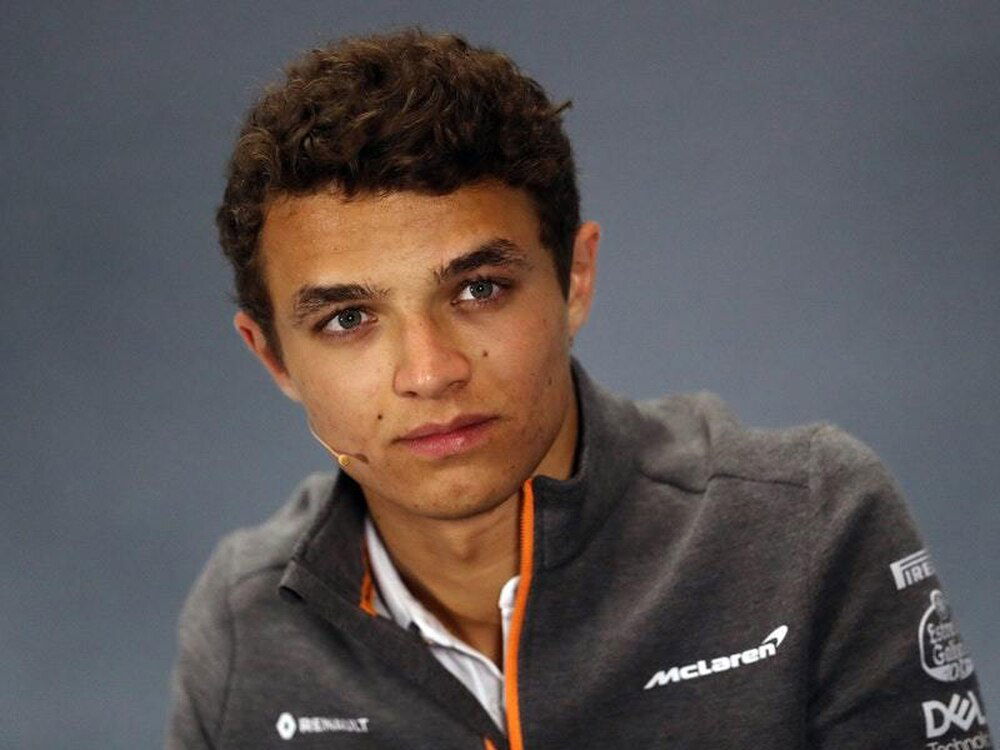 Lando Norris believes the cause for the initial incident with Simon Pagenaud was due to poor connectivity. The Briton feels Netcode issues caused the accident with Graham Rahal and Pagenaud in last week's iRacing IndyCar challenge. Pagenaud's reaction to the incident stirred up a major controversy in the world of esports and Virtual racing.
Lando Norris believes a faulty Netcode caused the crash
For those unaware, Lando Norris was involved in a controversial accident in last week's iRacing IndyCar challenge. The 20-year-old was jostling with Rahal and Pagenaud for the lead when Rahal lost control and slammed into Simon Pagenaud. The Frenchman misinterpreted the accident and wrongfully blamed Norris for the crash.

During the closing stages of the race, Pagenaud deliberately slowed down, causing Norris to run into the back of Pagenaud's car, ruining his race. What angered fans was Pagenaud's apologetic façade following the incident when he had, in fact, planned the whole thing all along. After the first crash, Pagenaud announced that he would take Norris out of the race.
The aftermath of the Indycar Challenge led to many criticizing Simon's behavior with a large section of fans calling for his ban from esports. It also caused a major debate on what the proper etiquette really was in the world of virtual racing. Nevertheless. Norris recently revealed that the first incident with Graham Rahal was due to a Netcode. Speaking to NBC, Norris said:
"The crash itself, how Pagenaud ended up being out of the race, was not my fault,"
 "It was – and again, I hate to put it down to this – it was the fact that I'm in the UK, they're in America and the internet [connection] between the UK and America is not lightning.
"There was a netcode basically between me and Rahal and that was the reason for Rahal going up into Pagenaud"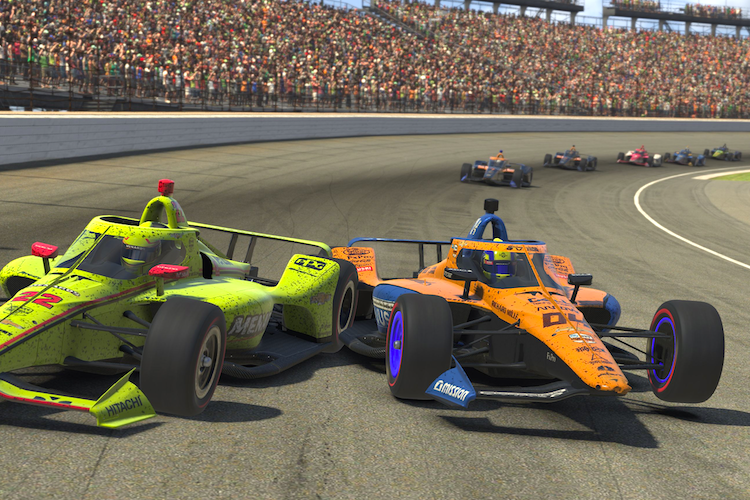 However, the British driver slammed Pagenaud for his over the top reaction and poor sportsmanship following the incident.
Norris hits out at Simon Pagenaud
"But in the instance of the crash, Pagenaud he blamed it on me straightaway. He had no idea that anything happened between me and Rahal that caused Rahal to go right,"
"which was the netcode. And he blamed it on me straight away. I don't know why he did that. But he wanted to blame someone, he blamed me for some reason."
"I was even more annoyed after watching the onboard from him and his stream,
"I tried doing what I can to make it a less awkward situation between us.
"I've done what I can but I don't think he's done a lot in terms of trying to make things better
 let's say, between me and him and then also between what he did and in front of thousands of people" concluded Norris.