F1 2021 Ratings Out: Who Is the Top-Rated F1 Driver – Lewis Hamilton or Max Verstappen?
Published 07/08/2021, 10:30 AM EDT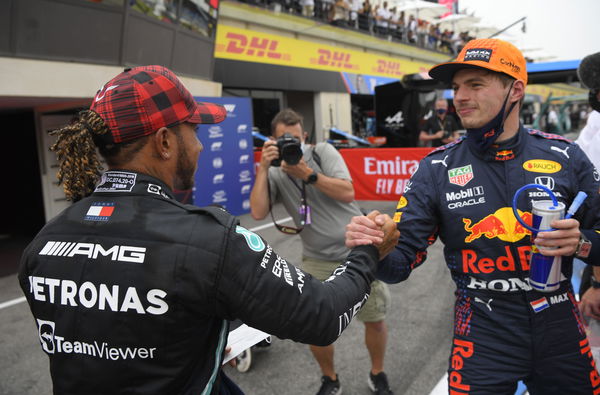 ---
---
Max Verstappen and Lewis Hamilton are in the midst of one of the most intense title battles in recent years. With 32 points separating them in the driver's championship, the two drivers continue to push each other to the limit this season.
ADVERTISEMENT
Article continues below this ad
While 2021 rolls on, F1 released the ratings for each driver in the F1 2021 video game. While there are a few surprises, the championship contenders led the way yet again.
Max Verstappen and Lewis Hamilton tied at the top of F1 2021 driver ratings
ADVERTISEMENT
Article continues below this ad
The F1 2021 game scored drivers on five metrics. Those metrics were experience, racecraft, awareness, pace and the overall rating, which is a weighted average of these four metrics.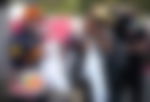 Verstappen and Hamilton have the highest rating of any driver in the game at 95. Although Verstappen is far behind in experience points, he makes up for it in racecraft and awareness points. In fact, the Dutchman has scores of 96 in awareness and racecraft, which is more than Hamilton.
Although both drivers improved on their ratings from last year, Verstappen's jump is greater than Hamilton's. In addition, their current teammates made equal jumps in ratings as well. While Valtteri Bottas jumped from 90 to 92, Sergio Perez jumped from 85 to 87.
Lando Norris gets the biggest increase in driver ratings
After a successful 2020 season, Norris stepped it up a notch with three podiums in the first nine races this season. Rated a lowly 79 in last year's game, the Briton got a massive jump to 91, making him the fourth highest rated driver. In addition, Norris rates higher than teammate Daniel Ricciardo, who improved from 87 to 90.
However, both McLaren drivers ranked higher than their competitors at Ferrari. Charles Leclerc, rated 88 outscored his new teammate Carlos Sainz rated 87. Pierre Gasly got a massive jump in his ratings from 80 last year to 90 this year.
Although Fernando Alonso returned to the game with a rating of 89, fellow veteran Kimi Raikkonen stayed the same as last year with 87. His former teammate Sebastian Vettel also kept his 89 rating from F1 2020.
Nikita Mazepin the lowest rated driver in F1 2021
Despite this season being Mazepin's rookie season, the Russian got the lowest rating in this year's video game. In fact, Mazepin's rating of 67 makes him the only driver rated below 70 in this year's game. His teammate Mick Schumacher got a rating of 76, while Yuki Tsunoda got the highest rating among the rookies this year with 82.
ADVERTISEMENT
Article continues below this ad
With the official F1 2021 video game set to release next week, fans can look forward to racing with their favorite drivers soon.
ADVERTISEMENT
Article continues below this ad
WATCH STORY: Shortest F1 Drivers Ever Featuring Yuki Tsunoda & Lando Norris