Must See: Ricciardo Reveals His Love for 'Dangerous Sports' in F1 2021's Swashbuckling New Series
Published 09/09/2021, 7:52 AM EDT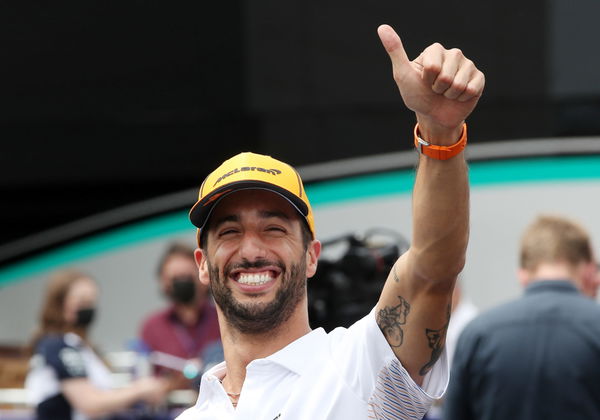 ---
---
Daniel Ricciardo is one of the fiercest drivers on the Formula One grid. The Australian driver reveals his love for danger and what gives him the adrenaline to keep pushing more.
ADVERTISEMENT
Article continues below this ad
In a new series by F1 2021, After the Apex, the McLaren driver opens up about his love for pushing the boundaries, and to learn from other athletes who face the same pressure in their respective sport.
Daniel Ricciardo talks about his undying love for the thrill and danger
ADVERTISEMENT
Article continues below this ad
Formula One and is an exciting sport, more so for the twenty drivers than the fans that witness them zip around the track. Hence, Ricciardo loves the sport, as it gives him excitement that can't be matched.
He said, "So I have always loved any sport that is dangerous, anything that would give me a rush. As a kid, I drove my parents crazy. I was always looking for the steepest hills with the biggest run-ups."
"I haven't really changed since, I'm addicted to danger. I love seeing how other athletes perform under that same sort of pressure. You're always looking for that unfair advantage, and for me, looking at other sports is an opportunity to find it," Daniel concluded.
Watch Story: From Serena Williams to Chris Hemsworth: Celebrities Lured by the Glitz and Glamor of Monaco
The Australian and his love for mountain biking
The Formula One calendar is pretty packed, giving little to no time to their drivers. However, when they do find the time, Ricciardo, unlike drivers wants to feel the same adrenaline and rush but on two wheels. He opens about his love and experience of mountain biking.
Speaking to MontrealGazette, he said, "I like the jumps, yeah. I would definitely say that I am more confident jumping than I am going fast down hills and stuff. My cornering is not as good as my jumping."
"As a kid I just always had a fascination with jumping. The feeling of kind of being weightless for a few seconds in the air and you're scaring yourself, but it's also a feeling of control," the McLaren driver explained.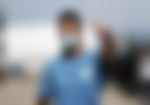 With back-to-back race weekends, it is no surprise that Daniel is missing the thrill and fun of being on two wheels. However, with the upcoming race at Monza, Ricciardo is hoping to get the rush of being in an F1 car and bring a good result for the Woking-based outfit.
ADVERTISEMENT
Article continues below this ad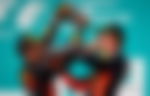 ADVERTISEMENT
Article continues below this ad