Former F1 driver Jacques Villeneuve's rivalry with Red Bull star Max Verstappen has hit a new low. The 1997 World Champion criticized the Dutchman for having an interest in Sim racing. The Canadian is of the opinion that Sim racing is merely an imitation of video games.
Villeneuve hits out at Max Verstappen again
Villeneuve has been very critical of Verstappen in the past. Recently, the Former World Champion lashed out at Max Verstappen during the 2019 Mexican Grand Prix.
Verstappen was on target to clinch pole position during qualifying at the Mexico race but failed to acknowledge yellow flags while on a hot lap. The incident led to the FIA stripping the Dutchman of the pole position.
Interestingly, Verstappen admitted to not slowing down for the yellow flags during the press conference conducted after the session. The Dutchman's attitude didn't go down too well with many portions of the fanbase and F1 pundits weren't impressed.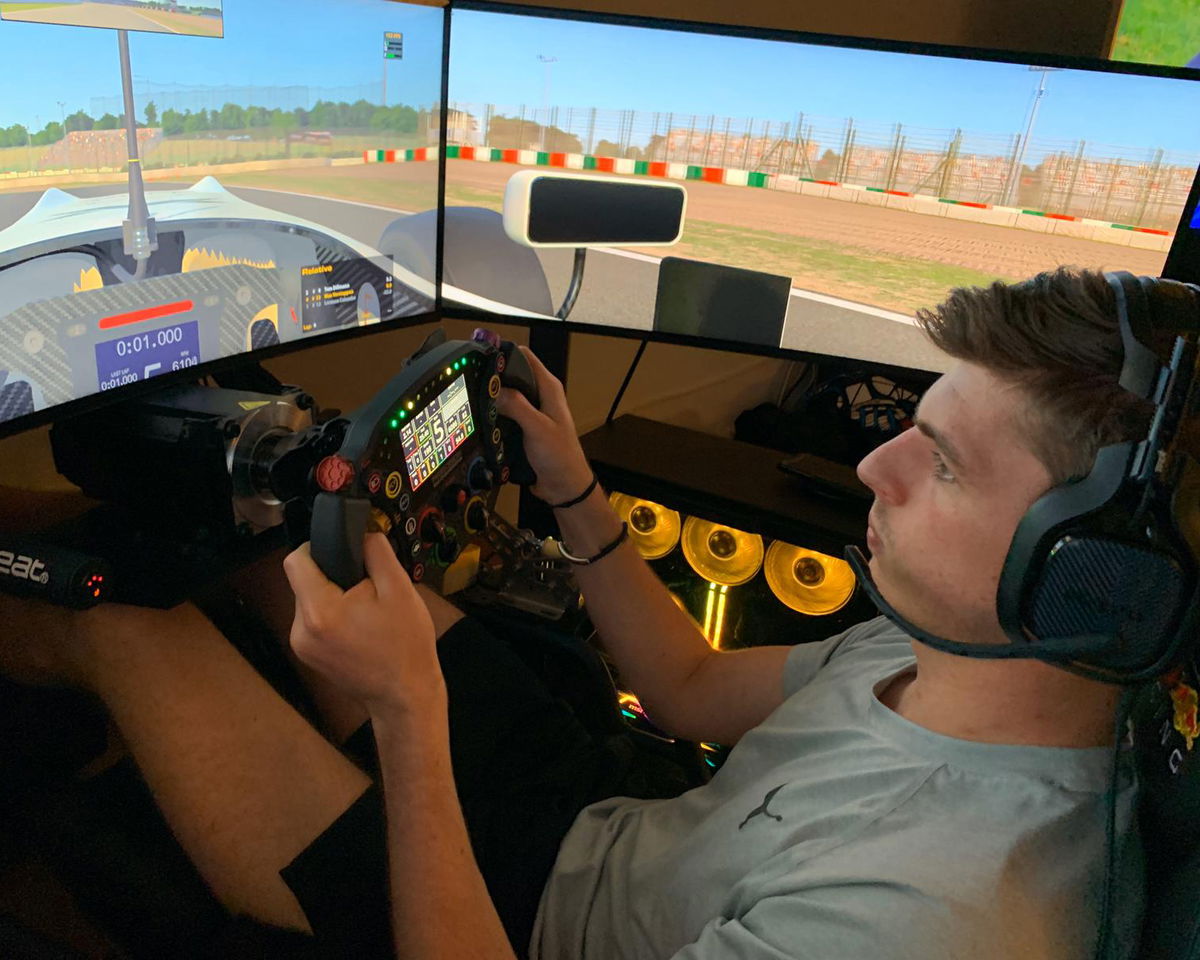 Villeneuve called Verstappen a 'bad role model' and slammed him for not prioritizing safety.
The Canadian also hit out at Verstappen during the 2018 Canadian Grand Prix and called the Dutchman 'a child'.  Verstappen struggled during the first half of 2018 and said some unsavory things during the pre-race press conference before the race in Montreal.
Verstappen spends a considerable amount of time Sim racing and often participates in Esports events. He isn't alone, as many F1 drivers have embraced sim racing and the world of Esports. With no real-life racing going on, Esports events are growing in popularity.
However, Jacques Villeneuve believes Sim racing has limited applicability in real life. Speaking to Canal+, Villeneuve said:
"Simracing has nothing to do with sports. It's just some video games." 
F1 drivers shifting towards to Esports
A majority of the fans are likely to disagree with Villeneuve's comments and are right in doing so.
Charles Leclerc made his Esports debut last week and took a commanding win at  F1's Virtual Grand Prix. The Monegasque has become a regular on Twitch and often streams his gameplay on a daily basis. Several other drivers – such as George Russell, Alex Albon, and Lando Norris are also quite active when it comes to Sim racing.
With Coronavirus showing no signs of abating, F1 Esports is the way to go for now.