Watch: Carlos Sainz Trolls Himself Following an Embarrassing Spin During Esports Event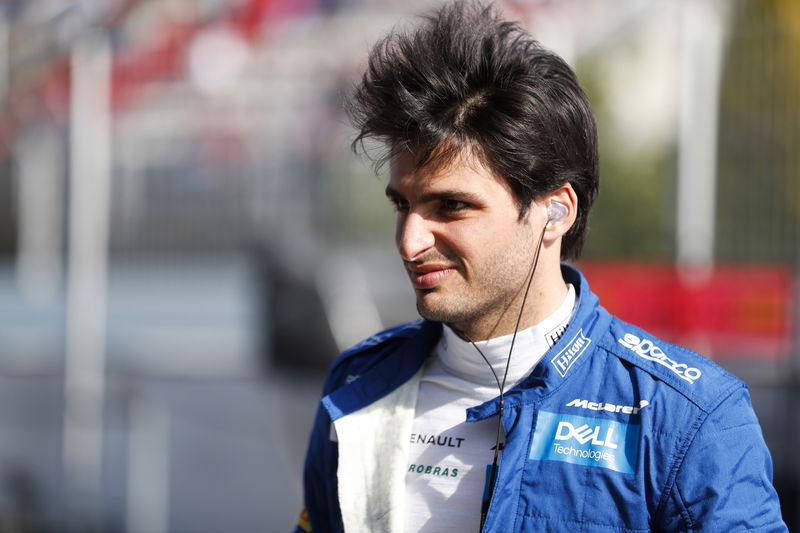 For Carlos Sainz, it wasn't quite the Esports debut he was hoping for. Yesterday, the Spaniard competed in his first competitive Esports event with the Virtual Grand Prix Series. Unfortunately, Sainz's inexperience meant the Spaniard couldn't even complete the first lap of the race without any incidents. The Spaniard spun on the opening lap and took to social media to troll himself after an embarrassing fail.
Carlos Sainz trolls himself after his Esports debut
The third edition of the Virtual Grand Prix had a stronger F1 driver presence as 7 F1 drivers competed in the event. As Always, F1 emulated the Grand Prix weekend that was originally planned in real life and this week it was the Chinese Grand Prix. Unlike previous events, the race start was relatively less chaotic and most drivers pulled away well.
As Carlos Sainz approached the tricky turn 10 left-hander, the Spaniard lost control of his McLaren and it veered into the wall. Thankfully, the game had reduced damage and Sainz could continue. After the race, Carlos took to social media to give his thoughts on his esports debut. He posted a hilarious video of his crash followed by a meme that's taken the internet by storm.
How is Sainz handling the shutdown?
Recently, Carlos opened up on what he was up to during the extended shutdown. The Spaniard revealed that he had taken up an interest in his father's businesses. Furthermore, he disclosed that he was trying to learn a lot more about his car.
"I had an idea recently that I would like to take an online engineering class with my engineer Tom Stallard. "
"[I] would like to know a bit better how some parts of a Formula 1 car work a bit more specifically, a bit more technically," said Sainz, speaking to F1.
"I don't know how it would work online but I think it would work well, at least it will keep me busy"
"And I will use it as something to improve my understanding of a Formula 1 car."
"I want to start understanding economics better, and the stock market"
"And I've been having chats with my dad and the people who help him out with his investments"
Well, that's one way to use one's time productively.