Watch: Charles Leclerc Gets Furious as Alex Albon Does a "Verstappen"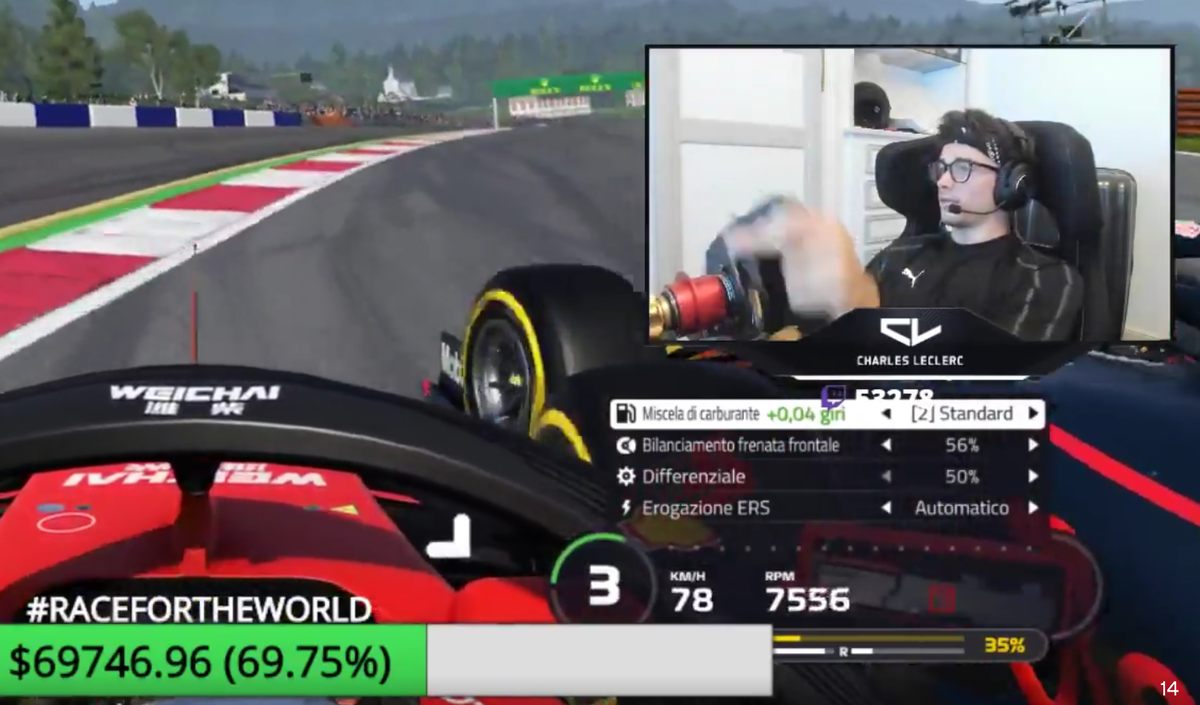 Charles Leclerc experienced a nasty flashback of the 2019 Austrian Grand Prix during yesterday's esports charity event. The Monegasque was battling Alex Albon for the lead during the virtual race when Albon pulled off a "Verstappen" on Leclerc. Ultimately, Charles won the race by virtue of time penalities and went on to win the charity championship.
Alex Albon pulls off a "Verstappen" on Charles Leclerc
Here's a backstory for those who missed last year's Austrian Grand Prix. Charles Leclerc took a phenomenal pole and started on the front row of the grid for the race. Max Verstappen joined the Monegasque on the starting row and fans were in for a treat. However, Verstappen failed to get a decent getaway at the start and dropped down many places.
Leclerc cruised ahead and looked set to win his first race in Formula 1. Verstappen had the Herculean task of clawing his way back up the field to salvage his race. It looked like the Dutchman was out of contention for the race win but Max proved everyone wrong. Verstappen embarked on a stellar fightback and charged through the field.

After many laps of chasing, The Dutchman caught up with Leclerc and the duo engaged in some remarkable wheel to wheel racing. In the end, Verstappen passed Charles for the win in a move that some felt was a bit too aggressive. Additionally, the pair's epic battle was the catalyst that began the Verstappen-Leclerc rivalry in F1.
Unfortunately for Charles, Alex Albon decided to take Charles on a trip down memory lane. Whilst jostling for position, Albon defended in a manner that was eerily similar to Verstappen's move last year. Charles joked about it via his Twitch stream.
"Oh, mate you did a Verstappen!" said Charles visibly annoyed with a tiny hint of frustration.
"Alex just did a Verstappen!" chimed in Norris.
"Oh mate you did a Verstappen, I don't even have DRS!"
As part of the Esports charity event, Leclerc and 5 other F1 drivers raised over $70000 for the fight against Coronavirus. Despite enduring a less than happy flashback, Leclerc triumphed in the Virtual Championship.
The Monegasque will compete in the upcoming F1 Virtual Grand Prix Series on Sunday. Charles won the previous event on his debut and will be looking to keep that momentum heading into Sunday's race.