F1 Flashback: When Kimi Raikkonen Got Terribly Drunk at the FIA Gala
Published 01/11/2020, 6:51 AM EST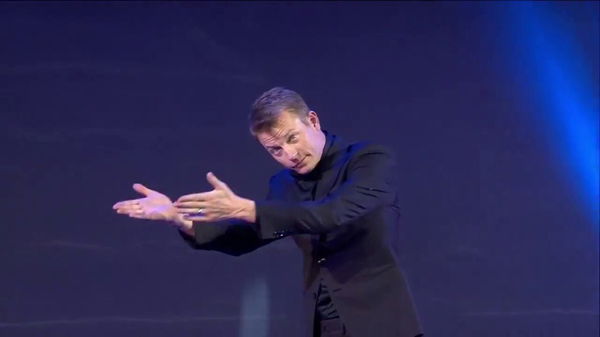 ---
---
2007 world champion, Kimi Raikkonen is undoubtedly one of the most entertaining drivers. If not on the track, he is most certainly entertaining away from it. In 2018, at the FIA Prize-Giving ceremony in Russia, many noticed that there was something off about him.
ADVERTISEMENT
Article continues below this ad
Judging from his mannerisms, it certainly looked like he had downed one too many drinks. But the fans did not care a jot, they loved it!
The veteran Finnish driver played second fiddle to Sebastian Vettel for much of the 2018 F1 season. But this time, he took centerstage at the FIA awards night on Saturday saving his best performance of the season for last.
ADVERTISEMENT
Article continues below this ad
Kimi Raikkonen finished third in the drivers' standings behind Vettel and world champion Lewis Hamilton. He even broke through for his first win in five years at the US Grand Prix and racked up 12 podium finishes. However, we reckon his effort in a suit and tie today is his most memorable of 2018.
The champagne was flowing and, because it would be rude not to, the Scuderia star took full advantage of an open bar. After that, all Raikkonen really wanted was to smoke his cigar in peace. And regale those around him with a story or two.
The 40-year-old really came to life when he walked on stage for the piece de resistance. Raikkonen looked slightly less crisp than he did in his pre-event Instagram post when he trundled out to accept his award for coming third in the drivers' championship.
He acknowledged the crowd and applauded Vettel before offering his teammate a little bow. "Kimi has enjoyed tonight a lot," the presenter said.
ADVERTISEMENT
Article continues below this ad
Afterwards, he was so sozzled that he accidentally revealed that his 2019 team was going to be Alfa Romeo.
One thing is for sure, how will he handle the raging hangover?
ADVERTISEMENT
Article continues below this ad