F1: Haas Duo Told to Avoid Crashing into Each Other
Published 06/08/2018, 11:58 AM EDT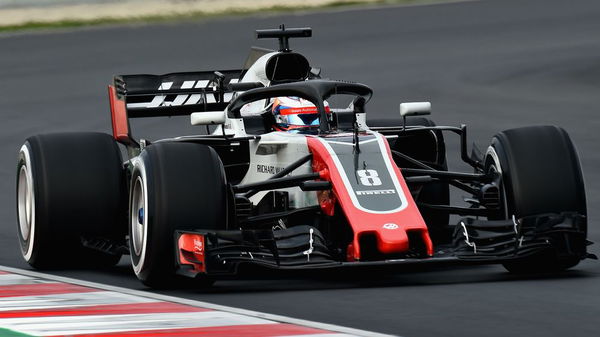 ---
---
Both Haas F1 drivers Romain Grosjean and Kevin Magnussen have been warned by the team to avoid collisions in Canada. The reason behind the warning was that the team lacks spares for its upgrades.
ADVERTISEMENT
Article continues below this ad
The team has just one complete set of its aero upgrade package for each driver. This includes the floor, bargeboard and front wing.
Grosjean and Magnussen will run that package from practice onwards. There will also be no back-to-back comparison.
ADVERTISEMENT
Article continues below this ad
It sees that the change is so big that going back to the old specification will not be straightforward.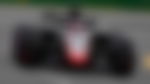 "A very lean spares situation, to say the least," said team principal Guenther Steiner.
"But we wanted to bring it here. Sometimes you have to make the step, or you keep dragging on.
"Everybody is aware of it, we try to manage as best as we can. No crashes this weekend!
"The spares situation with the old parts is also quite tough. We had a few crashes lately so that never helps.
"And at the same time we were planning to do the upgrade, we had both things going on, and that's how we ended up with no parts. It's one of those things."
The 53-year old Italian admitted that Haas has to improve its production lead time.
"All the processes need to get better, we need to get quicker," he said.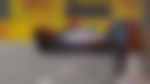 "It's a long process from aero development to aero sign-off, to design work, when you do your structural analysis, and then production, so in that span of six to eight weeks we need to find two weeks so we can up the game.
"That just comes with experience. You need to go through the learning phase there."
The drivers themselves are aware of the tough spares situation.
Steiner also spoke about one of the updates being introduced. He called it a "quite significant" step in the team's progress.
ADVERTISEMENT
Article continues below this ad
"I'm always careful with updates, because I've never seen a car in the middle of the season do magic," he said.
"We're expecting to go faster, but you never know, because we have nothing to compare it with.
"Where I take my confidence from is at the beginning of the year what we envisaged to come as a car, the downforce level, the driveability level, it happened.
ADVERTISEMENT
Article continues below this ad
"So why should it be any different putting an update kit on? I'm pretty confident that what we see in the windtunnel, we'll see on the track."