McLaren CEO Zak Brown Feels IndyCar Should Copy F1 With Drive to Survive Model
Published 05/30/2021, 4:04 AM EDT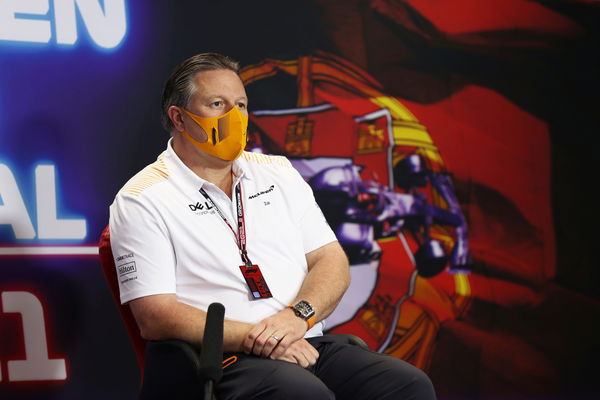 ---
---
Drive to Survive has been responsible for captivating a whole new audience to the world of Formula One. The Netflix series has three seasons till now, and a fourth one currently being filmed. Given the series' massive success, McLaren CEO, Zak Brown, would like to see a series about IndyCar to cater to new fans.
ADVERTISEMENT
Article continues below this ad
Brown would like to see a Drive to Survive series about IndyCar
As quoted from Race Fans, Brown said, "It's something IndyCar is interested in. It would be great for the sport. Drive to Survive has been phenomenal for Formula 1. Made a huge impact around the world and North America. I think more importantly it's turned new fans onto Formula 1.
ADVERTISEMENT
Article continues below this ad
"I think doing something similar for IndyCar will have a similar impact. We do have great personalities not only with the drivers but some big personalities in the sport, what goes on behind the scenes.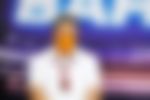 "I think that's what Drive to Survive has done so well, is it's captured the off-track action which there is plenty of. IndyCar is very similar in that manner."
Watch Story: Toto Wolff Swears, Valtteri Bottas Bares: Netflix F1 Series Drive to Survive Funny Moments
"The more we can let fans in behind the ropes of these great sports that we participate in, the more intrigue there will be and the more fans we'll create," Brown concluded.
McLaren CEO feels the series is meant to be artistic
The F1 documentary has a lot of criticism from the fans, as at times it can be portrayed to be artificial. However, Brown sees nothing wrong with it as shows like these are always meant to have an artistic feel, as the main goal is to entertain.
As quoted by Motorsport.com, Brown said, "[Look at] Top Gun, You watch it, and I'm sure every fighter pilot went, you can't do that in a jet. But it was a great movie.
"So, of course, all of us living in the sport know that Carlos and Lando had a great relationship, and there wasn't the kind of a tension portrayed there.
ADVERTISEMENT
Article continues below this ad
The McLaren CEO added, "Any time you get into a television show, they're going to create some entertainment that we all within the paddock know, maybe it wasn't quite like that.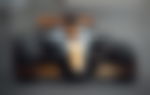 "But I think that's okay, and I think what's most important is it has done some wonderful things to bring in new fans around the world. So we're very supportive of Netflix and what they're trying to accomplish, even if they take a little bit of creative licence here and there," he concluded.
ADVERTISEMENT
Article continues below this ad
Do you feel the show should portray the reality of Formula One or is it alright to have a dramatic feel to it in order to entertain fans? Let us know in the comments below!