F1 Isn't What You See on Netflix: Kevin Magnussen Opens up on Relationship With Grosjean
Published 03/15/2020, 5:11 AM EDT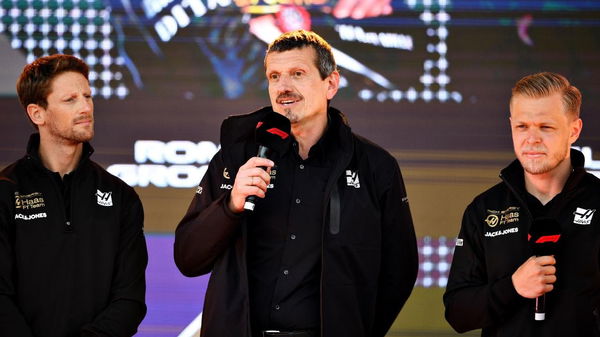 ---
---
Haas F1 driver Kevin Magnussen believes Netflix cashed in on the team's miserable campaign last year in its documentary. The Dane revealed that his relationship with teammate Romain Grosjean was wrongly portrayed and failed to tell the complete story.
ADVERTISEMENT
Article continues below this ad
Kevin Magnussen on Romain Grosjean
The biggest stars from the inaugural season of Drive to Survive were Haas. This was partly due to team principal Guenther Steiner's candid and honest reactions to the team's misadventures. Another reason for Haas gaining immense traction in the documentary was due to comical circumstances and driver-related incidents.
ADVERTISEMENT
Article continues below this ad
After fans reacted positively to Haas in the series, Netflix was quick to catch on and dedicated an entire episode to the team. The episode had Steiner's familiar and much adored colourful banter but also emphasized the rivalry between the Haas drivers. Magnussen and Grosjean had multiple run-ins in 2019, often ending badly for both and affecting the team.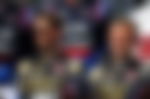 The series' second season painted Grosjean as Magnussen's arch enemy. Perhaps it was unintentional or maybe it wasn't – as ratings are everything in the cut-throat world of showbiz. Nevertheless, the Dane voiced his opinion regarding the series and his teammate.
Speaking to Danish newspaper BT, Magnussen said:
"We talk even between the races, also with his wife and I like his children, so it's not right to believe that Romain and I are enemies."
"That's how sports are,"
Magnussen revealed that the pair get along fine outside the race track. The Dane disclosed their mutual love for water sports and suggested using the same as an icebreaker.
ADVERTISEMENT
Article continues below this ad
"You also shout at each other on a football team too, but when the game is over and the boots are taken off and you're on the team bus, it's completely different."
"But at the same time, I also hope the viewers understand that Formula 1 is not just what you see on Netflix. You see the highs and the lows, and that's what is most exciting, but you don't see everything in between,"
Interestingly, the most talked-about incident from the Haas featured episode involved Magnussen. Apparently, the Dane smashed Steiner's office door as a result of frustration at a race weekend.
ADVERTISEMENT
Article continues below this ad
After a disappointing 2019, Haas needs to deliver this year to survive in F1 beyond 2021.