WATCH: F1 Driver Nikita Mazepin Crosses Paths With UFC Legend Khabib Nurmagomedov
Published 08/23/2021, 3:40 AM EDT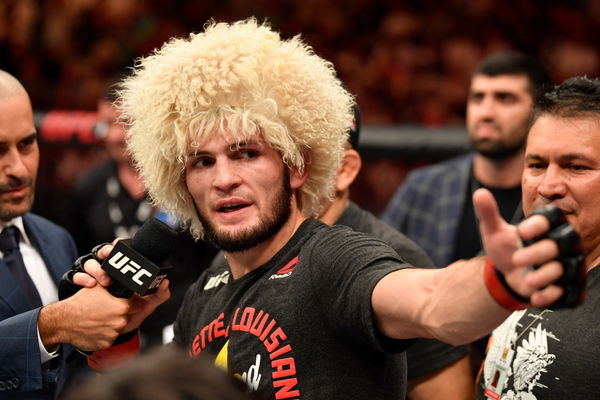 ---
---
After the conclusion of the Hungarian Grand Prix, Formula 1 entered its summer break. The drivers are in relaxed mode and recharging their batteries for a hectic second half of the season. And so is the Haas F1 driver, Nikita Mazepin, who recently met Khabib Nurmagomedov.
ADVERTISEMENT
Article continues below this ad
Taking to Instagram, Mazepin uploaded an image from his official Instagram account with his fellow compatriot and former UFC lightweight champion Khabib Nurmagomedov ahead of the Belgian Grand Prix.
ADVERTISEMENT
Article continues below this ad
Watch Story: From Shocking Lewis Hamilton Crash to Ferrari Pit Stop Blunder: Most Sensational Moments in Bahrain GP History
Mental health played a pivotal role in dealing with criticism: Nikita Mazepin
Nikita Mazepin has had a disastrous start to his rookie season in F1. The young Russian was involved in several controversies on and off the track. Since the start of the season, Mazepin has struggled to maneuver his car and as a result, he was involved in several crashes and spun frequently. Eventually, the young Russian was given the nickname: 'Maze-spin'.
Meanwhile, when asked about his mindset and whether he was gaining confidence, Nikita Mazepin told GPFans Global, "I went through some difficult times, some learning times.
"I think mental health is an important thing. There are people out there who are struggling much more than me, so I can't really complain. At the end of the day, when I turn up to a racetrack in Bahrain, everything is new to me."
ADVERTISEMENT
Article continues below this ad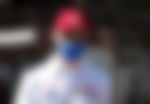 "I think the confidence you're referring to is more to do with me not being confident in driving that very fast new car that I only had one-and-a-half days of testing in.
"Obviously, it's one thing testing. The other thing is 19 very fast drivers around at a very high speed. Life's a big learning curve. I'm just getting better in everything I do and try to improve as the day goes on," added Mazepin.
ADVERTISEMENT
Article continues below this ad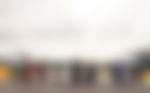 As the season progressed, the Russian did seem to struggle less. Can he continue on the same trajectory and out-perform his teammate, Mick Schumacher, in the second half of the season? What do you think? Let us know in the comments section below.