"F1 Drivers Just Jealous" – NASCAR Fans Berate Former Lewis Hamilton Teammate for Slamming Joey Logano's Move on William Byron
Published 05/11/2022, 1:50 PM EDT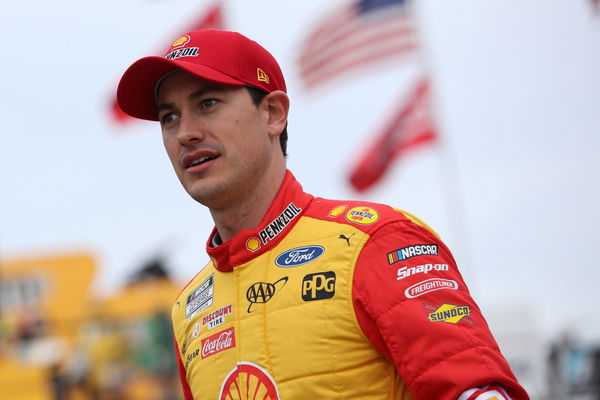 In the closing laps of the NASCAR Cup race at Darlington, there was an incident involving William Byron and Joey Logano. Byron was leading when Logano did a bump and run. As a result, the Hendrick Motorsports driver lost the race.
ADVERTISEMENT
Article continues below this ad
In light of the incident, 2009 F1 champion Jenson Button had some scathing remarks. He quipped that there was no 'talent needed' to shove another driver into a wall.
ADVERTISEMENT
Article continues below this ad
F1 drivers just jealous they can't root someone out the way like that.

— Kevin McAdams (@Kevin_McAdams) May 10, 2022
Sad story for you @JensonButton in NASCAR the bump and run is fare game. Been done for years and will always continue. F1 you as much as touch another car your being investigated and more then likely penalize. Two different worlds of racing. The best in Nascar use the BR

— Timothy Allard (@tallard24) May 10, 2022
Admittedly, many fans hit back at Button, saying that it is how things are done in NASCAR. The likes of Dale Earnhardt was notorious for these kinds of stunts.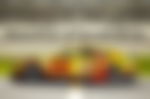 In fact, Dale Sr built up a reputation based on this tactic, and was known as the 'Intimidator'. Fans even pointed out that these kind of tactics are difficult to employ in F1 because the cars are little more delicate.
Well to fair F1 isn't really racing it's just follow the leader hot laps I wouldn't expect him to understand bump and runs or the concept of racing with fenders , F1 guys cry if someone winks at them while getting passed

— 🦈-🅿️rice Ti💤dale (@Price_Tizdale) May 10, 2022
🤔 so @JensonButton follows a virtual pace car….I think it's just envy. @F1 won't let them pass for the lead. Have they ever really raced or is it just qualifying?

— Hank (@buddybakerfan) May 11, 2022
Does every move in a race need to be talent-based to acceptable? History points to no…

— Cassie (@mama_cass412) May 10, 2022
Quite a few fans even took a number of swipes at the quality of racing in Formula One. Many said that F1 was simply about following a 'virtual pace car'. As a result, there were hardly any overtakes on the track. The bitter NASCAR fans also decreed that the F1 drivers complain at the drop of a hat when they get into some minor contact.
What else did the NASCAR fans say about the F1 driver's opinion?
Others defended Logano's actions, suggesting that he legitimately fought his way to victory. Quite a few people observed that the most important thing in NASCAR is to win races to enter the Playoffs. So, Joey Logano pretty much put everything on the line with his last gasp bump and run on William Byron.
I mean, it takes some talent to even be in that scenerio in the first place.

— CFD (@Sourmander) May 10, 2022
Takes talent to be in position to make that move in a cup race, hate to break it to you

— Thanks Elon (@NASCARCREW12) May 11, 2022
jenson is missing the mark. If the 22 was THAT fast, which he wasn't, the 24 would've never got there. b&r has long been accepted as acceptable here

— Ridged8 (@Alby_Bach) May 10, 2022
Suffice to say, the bump and run tactic worked spectacularly for the Team Penske driver. While a fuming Byron was left grinding the wall, Logano rabbited away, won the race and booked his Playoff berth.
WATCH THIS STORY: Hendrick Motorsports Announce Exciting News for William Byron Fans at Martinsville
On the bright side, the #24 driver can take comfort in the fact that he is in the running for the Playoffs. He already has a Cup Series win to his name, namely at the Atlanta Motor Speedway.
ADVERTISEMENT
Article continues below this ad
He doesn't understand Nascar! It's not point racing anymore like F-1! Playoffs are made by wins! I rather do points but whatever! 2nd is first loser! 24 Needs to learn that

— Frank (@Frankmcgonigle) May 10, 2022
No talent needed to press send on a tweet either. But here everyone is. Running their fingers faster than Usain Bolt. 🤷‍♂️

— Sean Huggins (@SeaHuggi) May 10, 2022
ADVERTISEMENT
Article continues below this ad
Now, he will have to forget about the race at Darlington and look ahead to the next race. The next race at the Kansas Speedway offers the #24 driver another chance to grab a third Cup Series win. Already, Ross Chastain has levelled with him on the win counter, and there are other top drivers who are just as hungry to race. However, Byron has the caliber to tussle with them, and the car to help in his quest.