NASCAR Drivers and Fans Outraged at Eye-Watering Prices of F1 Merchandise at the Miami GP
Published 05/09/2022, 12:12 PM EDT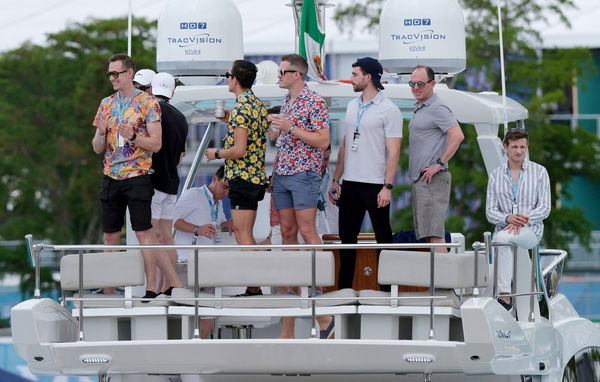 On Sunday, the inaugural Miami F1 Grand Prix concluded with Max Verstappen taking the chequered flag. While the event itself was a resounding success, there were a few details that flew under the radar.
ADVERTISEMENT
Article continues below this ad
For example, many fans observed that the F1 prices were insanely exorbitant. For the merchandise alone, something as simple as a cap, cost between $80 and $130. Naturally, many in the NASCAR community noticed the situation and were pretty outraged.
they're $51 on the website!!!!!

— Daylon Barr (@BarrVisuals) May 7, 2022
ADVERTISEMENT
Article continues below this ad
That's a joke

— Jeb Burton (@JebBurtonRacing) May 8, 2022
Can you buy me one? I'll pay you back $10 a month for the next year

— Josh Bilicki (@joshbilicki) May 7, 2022
It didn't help matters that various websites were selling the cap at a more affordable rate. Even NASCAR drivers Josh Bilicki and Jeb Burton commented on the crazy prices, with Burton calling it a joke. Meanwhile, Bilicki jokingly asked journalist Jenna Fryer to buy him a cap and he would pay her back in installments. What isn't a laughing matter, is the fact that the joke only highlighted how expensive this inaugural race was.
What else did the NASCAR fans say about the Miami F1 race?
The prices also prompted many fans to compare both F1 and NASCAR in terms of ticket prices. Some acknowledged that some often complain that attending a NASCAR race was expensive. However, they do not hold a candle to how expensive attending a Formula One race is. A few people even heard rumors that the cheapest tickets cost close to $2000. Whether that is an exaggeration or not, is anybody's guess, but the point is that it definitely costs an arm or a leg.
And people complain NASCAR races are too expensive lol

— RACIN' SZN (@KyleTheRacinFan) May 8, 2022
Heard the cheapest tickets were 2 grand! Looks like I'm not going to an f1 race any time soon.

— Colin With Cars 🇺🇦 (@colin_with_cars) May 7, 2022
Last year during the championship battle I was all in! Formula 1 had me hooked and I was ready buy some merchandise and let the world know that I was a fan. Shopped around online and closed the browser, never to return again. Just insane!

— Bryson Wright (@BrysonWright) May 7, 2022
A lot of fans of the stock car series were at least glad that the NASCAR prices were not as bad. Many were just angry that something as banal as a hat cost around $130 dollars.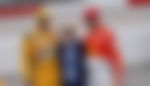 Glad NASCAR prices aren't this bad. This is insane.

— Caleb (@caleb_matthew21) May 7, 2022
ADVERTISEMENT
Article continues below this ad
Imagine paying $130 for a fucking hat

— Burt Macklin (@TeamBubba23) May 7, 2022
Disgusting prices for hats. They make it quite obvious they're not competing for the same demographics as NASCAR. Clearly… 😳

— Kyle (@ekylef) May 8, 2022
ADVERTISEMENT
Article continues below this ad
As per several observations, F1 was making it obvious that they were not operating at the same wavelength as NASCAR. To put things in perspective, tickets for the upcoming race at the Kansas Speedway had a minimum cost of $32 dollars for the Cup Series. Whereas a general admission area seat for the Miami GP set fans back $500.