Almighty Michael Jordan, Hero to F1 Champ Lewis Hamilton, Impacts Yet Another Driver With His Mantra
Published 09/27/2022, 11:35 AM EDT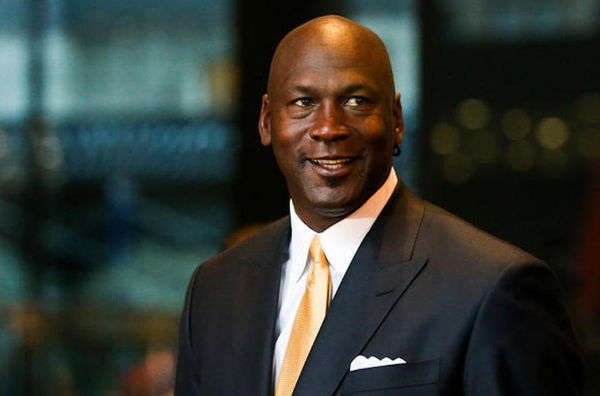 Michael Jordan is undoubtedly one of the most popular and prestigious names in the world of sports. So much so that even other renowned athletes take inspiration from him. Apart from Lewis Hamilton, Daniel Ricciardo is one such sportsman who took inspiration from the NBA legend.
ADVERTISEMENT
Article continues below this ad
Talking about his Renault days, Ricciardo's performance coach Michael Italiano shared the reason why the Australian got inspired by The Last Dance, a documentary on Michael Jordan. Ricciardo and Italiano emphasized the 'live in the moment' attitude of the NBA star.
ADVERTISEMENT
Article continues below this ad
Talking about this on beIN SPORTS MENA's Dailymotion, Italiano shared, "He had the ability to be in the moment better than anyone else.
The performance coach further stated, "His life was full on, he was followed by people. But then as soon as he stood on the court, he had the ability to cancel out any negativity, any stress outside basketball in his life that's going on."
"He was able to cancel it all out, block it all out and just be in the moment," conveyed Italiano.
The Last Dance is a sports documentary on Michael Jordan produced by ESPN and Netflix. It was released in 2020 and received huge appreciation from the public with a 9.1 rating on IMDB.
Lewis Hamilton considers Michael Jordan a hero
One of F1's greatest of all time, Lewis Hamilton considers Michael Jordan his hero. The Mercedes ace has always publicly showered his respect for the NBA legend. However, there was a time when he considered Jordan equal to his father.
During the 2022 Miami Grand Prix in the United States, the Bulls legend paid a visit to the Mercedes paddock. This was when he met the Silver Arrows driver and his father, Anthony Hamilton. The two got a picture together, which Hamilton later shared on Instagram with the caption, "Two of my hero's."
ADVERTISEMENT
Article continues below this ad
Not only this, but also there were chances of Lewis Hamilton leaving F1 to join Michael Jordan's NASCAR outfit, 23XI Racing in 2022. Despite the close connection between them, it would have been a shocking move.
ADVERTISEMENT
Article continues below this ad
WATCH THIS STORY: Daniel Ricciardo Pushed Aside as Lewis Hamilton Takes The Spotlight With Avid F1 Fan
All in all, Michael Jordan has proved time and time again why he's one of the greatest personalities ever graced the earth. Being great in sports is one thing, being an inspiration to countless is another. Jordan excels in both cases here, for sure.