Infuriated Lewis Hamilton Amplifies Warriors Coach Steve Kerr's Message as F1 Champ Gives Voice to Texas Tragedy
Published 05/26/2022, 6:08 AM EDT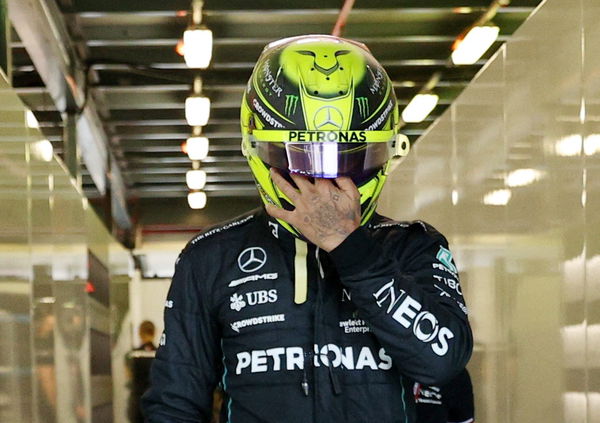 It has been a rather saddening couple of days as the entire world mourns the death of 21 people, including 19 children, in a deadly attack at Texas Elementary School. This has consequently triggered a wave of criticisms over the active gun laws in the United States, with several celebrities, including Lewis Hamilton, echoing the same through social media.
The seven-time Formula One world champion, in his latest Instagram story, shared one of the most viral videos at the moment featuring Golden State Warriors head coach, Steve Kerr. Hamilton further lauded the American's heart-wrenching press conference and further insisted the fans watch it as well. "So well said. Please watch," the Briton wrote.
But, before we move further into the train of stories that Hamilton managed to post on his social media feed, here's what Kerr said. "When are we going to do something?" Kerr yelled. "I'm tired. I am so tired of getting up here and offering condolences to the devastated families that are out there. I am so tired of the excuse. I'm sorry. I am tired of the moments of silence. Enough!"
ADVERTISEMENT
Article continues below this ad
 

View this post on Instagram

 
Kerr's rage is quite understandable considering the painful story of his late father, who was killed in an attack in Beirut. The eight-time NBA champion further took on the US Senators, who allegedly avoid reforming the gun laws to "hold on to power."
Watch Story: From Prince to the Queen: When F1 Stars Interacted With the Royal Family
Lewis Hamilton backs American poet's strongly-worded poem
Hamilton followed Kerr's press meet video with a tweet of Amanda Gorman, an American poet famously known for her oppression, feminism, and race-related poems.
ADVERTISEMENT
Article continues below this ad
"Schools scared to death.
 The truth is, one education
under desks,
Stooped low from bullets;
That plunge when we ask
Where our children
Shall live
& how
&if"
The Briton further shared the link to a non-profit organization desperately fighting to end the rising gun violence across the world. "@everytown is a nonprofit organization fighting to end gun violence. Donate and share if you can," Hamilton's message read.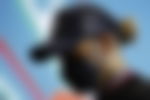 Overall, as always, Hamilton has sprung into action when the world needed a voice! The Briton, along with several others, including Kerr and LeBron James, have made strong statements over the Texas shooting incident. But with a change long overdue, will the celebrities' recent statements force the US lawmakers to finally reform the gun laws?
ADVERTISEMENT
Article continues below this ad