Twitterati Bite Back at F1 Pundit as #1 NBA Draft Pick Brings Back Bitter Patrick Mahomes Memory
Published 06/24/2022, 5:26 AM EDT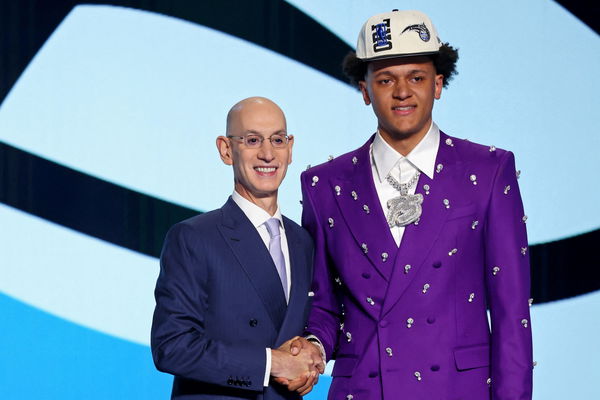 It was quite an eventful inaugural Miami Grand Prix in May this season. The circuit was full of celebrities from many fields, like sports and entertainment. One of the people who attended the race and was also on the grid was Paolo Banchero, No.1 pick in the NBA draft.
ADVERTISEMENT
Article continues below this ad
He was having a grand old time when former F1 driver and Sky Sports pundit Martin Brundle decided to have a chat with him. Brundle was in the middle of his infamous Grid Walk and spotted the rising star- who, unbeknownst to Brundle, will end up playing for Orlando Magic in the 2022 NBA season.
ADVERTISEMENT
Article continues below this ad
"This is crazy. I've never been to an F1 race, so this is spectacular. You can see they're locked in. It reminds me of myself," said Banchero to Martin. As the conversation went on, one thing was starting to become clear.
Alas, he did not recognize him and kept referring to him as NFL star Patrick Mahomes to the audience. The Duke Basketball star laughed the incident off on Twitter, and his doppelgänger joined in as well.
Paolo Banchero Cements his name with his latest achievement
By being the No.1 pick in the NBA Draft, Banchero has become the next big superstar in waiting for the sport. He will garner a lot of eyeballs when the new 2022-23 NBA championship season begins.
Banchero revealed that he is very much looking forward to the new season and will give his best to Magic. "I plan on bringing everything I have to Orlando. First off, just a winning mindset, a work-first mindset.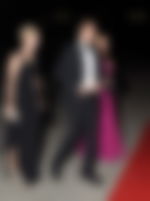 Just ready to get in with the guys and get to work. This is one of the best moments of my life. I'm super excited," said Banchero.
I'll forever know Paolo Banchero as the guy Martin Brundle thought was Patrick Mahomes at the #MiamiGP 😂 #NBADraft

— Corey Cohen (@CoreyECohen) June 24, 2022
I just wanna stop anu Brundle slander at the gate. Dude has no idea who Patrick Mahomes or Paolo Banchero is. This is on whatever producer was in his ear.

— Kirby Pate (@thekirbyt) June 24, 2022
Banchero mentioned Martin Brundle lmaoooooooo

— Greg, MBA (@itsgreg72) June 24, 2022
Banchero had more in-person meetings with a confused Martin Brundle than he did with the team that took him first overall.

— Kevin Clark (@bykevinclark) June 24, 2022
Martin Brundle thought Paolo Banchero was Patrick Mahomes II. Then thought he was a nobody.

Paolo Banchero just went 1st overall in the NBA Draft.

People really don't know how to treat you until they're "told" your worth by others first.

— Drew Comments (@sjs856) June 24, 2022
Brundle apologizes to Patrick Mahomes and NBA Draft pick No.1 Paolo Banchero
In his column, after the race for Sky Sports, the pundit mentions that he often gets confused doing grid works before the race. He apologized to both the Kansas City Chiefs QB and Banchero, confessing that there were many people there.
 

View this post on Instagram

 
ADVERTISEMENT
Article continues below this ad
"The grid was incredibly busy pre-race too, and my sincere apologies to Patrick Mahomes and Paolo Banchero for the confusion," wrote Brundle.
WATCH THE STORY: From Cristiano Ronaldo to Shaquille O'Neal: When Other Athletes Mingled With F1 Stars
We could forgive the Brit for not knowing who Banchero is, as USA college basketball is not popular in the UK. But it is nice to see that the confusion got resolved quickly afterward with an apology from Brundle. Yet we would remember it as one of the funniest moments of the pre-race grid walk, uniting NFL, NBA, and F1 in a commotion of laughter.
ADVERTISEMENT
Article continues below this ad
Was truly not ready to relive the Martin Brundle Paolo Banchero interview I barely survived when I watched it live

— Samantha Sobolewski (@SamSobolewski) June 24, 2022