F1 is Not Neglecting Europe Despite Miami Push: Carey
Published 05/03/2018, 2:16 PM EDT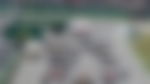 ---
---
Formula 1 CEO Chase Carey has insisted that F1 is not brushing Europe aside in favour of the USA. His clarifications come on the backdrop of F1's attempts to lure Miami as a potential venue.
ADVERTISEMENT
Article continues below this ad
If the Miami plan goes ahead, it will be the second race in the United States. The city of Miami's local authority will vote next week on whether to push for a multi-year deal to host an F1 race.
Liberty Media are also eager to get a race in Vietnam, fuelling rumours that the sport could shift its focus to other regions. However, it runs the risk of losing some of its traditional events.
ADVERTISEMENT
Article continues below this ad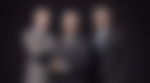 Meanwhile, the future of certain European venues like the German Grand Prix is in jeopardy. The Belgian Grand Prix authorities also need to work out a contract extension beyond.
Carey reassured F1's fans that core European races wont be axed for the sake of new venues.
"We have been very clear from probably the day we came in about our goals and ambitions to grow the sport in the US, and grow the sport also in Asia," he said.
"We are very proud of the race we have in Texas, but we have talked about destination cities and I guess the three we have thrown out most often have been New York, Miami and Las Vegas. So it fits with what we have been talking about and saying.
"But to be clear, it is not at the expense of the sport in Europe – which is the foundation of this sport, the home of this sport and this sport will always be built, as far as I am concerned, on its foundations."
Eyeing a booming business in key markets, Carey believes that there are opportunities to make F1 more popular in other continents.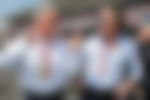 He continued, "This is a strong sport in Europe, but we believe there are opportunities to grow the sport in places like in China and the US, the two biggest media economies in the world.
ADVERTISEMENT
Article continues below this ad
"We have announced some initiatives in China recently when we were there in Shanghai and have taken some steps to do that. We are likewise looking to do that in the US.
"There are obviously steps we have to go through, we are engaged with other cities in the US, but we think Miami would be a wonderful city to host a race.
ADVERTISEMENT
Article continues below this ad
"We are working through the process to determine if that is something we can put together with the city in a way that works for both of us."