$100 Billion Company Goldman Sachs Announces Mega Partnership With McLaren F1
Published 06/23/2022, 9:14 AM EDT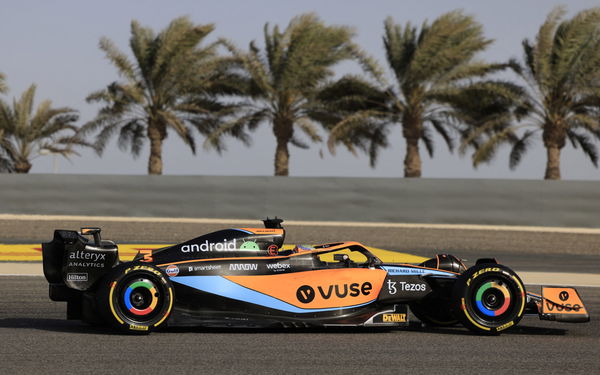 It was back in 2020 when the McLaren Group suffered one of the most painful financial crises ever witnessed in the automotive industry. Needless to say, their biggest asset, the McLaren F1 team, too, had to cope with the impact as well.
ADVERTISEMENT
Article continues below this ad
And there were even shocking rumors going around that McLaren would sell the historic racing outfit to an interested buyer. However, as the rumors continued to echo across the paddock, McLaren silently played a smart game of chess to revive themselves from the downfall. In 2021, MSP Sports Capital agreed upon a 15% stake buy-in for $185M, which would steadily increase to 33% by the end of 2022. A game-changing deal indeed!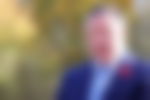 This move opened the floodgates as a load of American companies swarmed McLaren for a potential sponsorship deal; For instance, Google, Android, contract extension with Cisco, and others. Now, barely months since this major unfolding, McLaren has made another impressive signing with the help of marketing maestro Zak Brown.
ADVERTISEMENT
Article continues below this ad
Watch Story: Biggest Pitlane Mishaps Featuring Hamilton, Raikkonen & Verstappen
This time, it isn't just a company that dominates in the field of technology, but a company that is a force in the field of finance.
McLaren Racing announce latest F1 sponsor
The name is Goldman Sachs! Goldman Sachs is worth nearly $100 billion, having witnessed revenue of over $60 billion in 2021. All in all, the numbers are absolutely staggering.
"In McLaren Racing, we have a partner with a passion to lead—with an unambiguous commitment to accelerate their transition to net zero," the statement read on Goldman Sachs' official website. "Our colleagues in Investment Banking who advise clients on decarbonization will be working with the McLaren Racing team to help them drive forward their decarbonization plans."
ADVERTISEMENT
Article continues below this ad
As of now, McLaren are in partnership with over 20 American companies, and the team boss, Zak Brown, has well been the key factor behind this major transition. Hence, it is safe to say that the Papaya team will continue to lure more such companies from the United States in the coming years.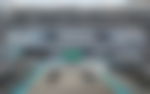 ADVERTISEMENT
Article continues below this ad
And this could well kindle a wave of deals between other F1 teams and American companies yearning to break their way into the sport. So, will the 'Americanization of F1' continue amidst McLaren's persistent signings? Well, only time will tell.