20-Year-Old F1 Headline Unravels Bitter Michael Schumacher Accusation: "…Since He Became a Dad"
Published 06/28/2022, 9:55 AM EDT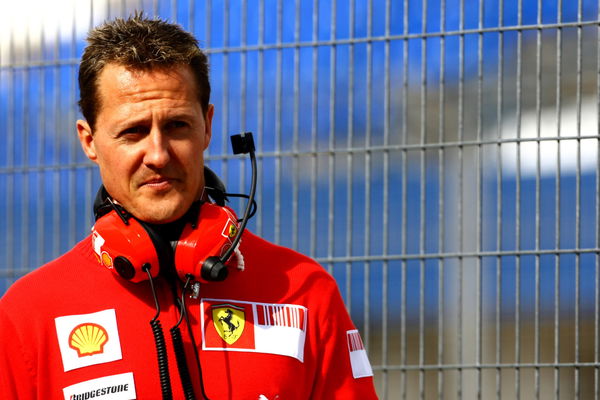 Michael Schumacher won 7 world championships during his reign in Formula One. He dominated the sport from 2000 to 2004 and took 5 consecutive titles home. But like many great champions in the past, he too had a dull phase where he was not in the race for the championship.
ADVERTISEMENT
Article continues below this ad
The 1999 season was arguably one of the toughest of Schumacher's career when he was in his prime. He started the season well but things turned around after his crash at the British GP. The crash left him with a broken leg and forced him to sit out quite a few races. He finished the season in P5 while his teammate Eddie Irvine missed out on the title by 2 points.
ADVERTISEMENT
Article continues below this ad
During the season, there were reports brought to light by media that claimed Schumacher's son, Mick, has shifted his focus from the sport. According to The Mirror, it was Eddie Jordan, Michael's former boss, who had mentioned that "Michael's lost his edge since he became a dad".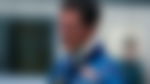 But he quashed all these reports when he returned to the Malaysian GP that year and finished in P2 behind his teammate.
How much did the crash in Silverstone affect Michael Schumacher?
The German crashed into the barriers at around 150 km/h. The crash was one of the biggest of Schumacher's career and during that moment, he felt that he might pass away.
ADVERTISEMENT
Article continues below this ad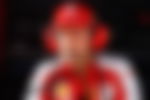 "The front wheel had smashed the cockpit, and it was still stuck somewhere in there. I couldn't get out, and I was trying to pull my leg out, which was trapped. I'm lying there and notice that I'm calming down a bit.
Suddenly I feel my heartbeat fading, becoming slower and slower until suddenly it stops completely. I think, 'This is probably how it feels when you're on your way upstairs'," said Schumacher of the crash.
ADVERTISEMENT
Article continues below this ad
WATCH THE STORY: Insane Michael Schumacher Records That Lewis Hamilton Hasn't Broken Yet
Had he not crashed at the 1999 British GP, he could have lifted the champion that year as well. But many would like to see the 1999 season as a stepping stone in Schumacher's career that he needed to dominate the sport the way he did.