$200 Million Worth Max Verstappen Was Once Forced to Race in Pre-Owned Boots in Doomed Championship-Defining Grand Prix
Published 08/30/2022, 10:25 AM EDT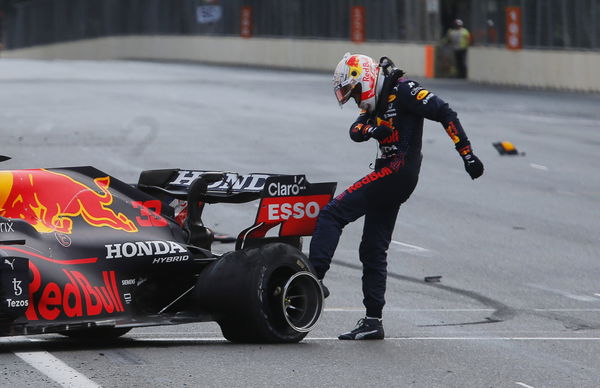 The premier motor sporting competition is one of the hardest sports to get into. However, once one does, it's a handsomely paying job, with the most money being earned by regular race winners. Keeping that in mind, we don't even need to mention how well-paid Max Verstappen would be.
ADVERTISEMENT
Article continues below this ad
Verstappen has seen a meteoric rise in the sport in the past few years. The 2021 champion win also earned the Dutchman a mega contract until 2028. Couple his salaries with the endorsements and the Red Bull man is worth around $200 million. However, even men worth $200 million are sometimes helpless, as Verstappen's personal trainer details a story from Baku.
ADVERTISEMENT
Article continues below this ad
Brad Scanes is the world champion's personal trainer and revealed an interesting story on the PitStop podcast. He told the hosts, "In Baku last year, he (Verstappen) was wearing a blue pair of boots. That was basically because we were sent the wrong size boots and we borrowed off of someone in F2."
Scanes later revealed the boots were of one, 20-year-old New Zealander, Liam Lawson. Scanes also revealed he and the team tried everything to get the Red Bull man his boots, but nothing was possible. The last flight was out so Scanes was running around himself looking for an alternative.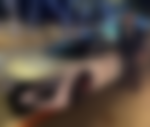 In the end, the alternative was the pre-owned boots of Liam Lawson. The boots did not bring any luck to Verstappen as the Red Bull man had a tire failure on the Baku straight from a leading position.
This incident really outlines the real and human aspects of the sport. A topic that is further discussed in the Podcast.
Brad Scanes gives his thoughts on Drive to Survive's contribution to F1 as Max Verstappen makes his return
ADVERTISEMENT
Article continues below this ad
Scanes talks about human aspects of the sport, which was arguably missing in the past. The fans, thanks to Drive to Survive, can get closer to the drivers and get insights into a driver's characteristics.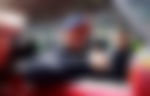 Discussing the same, Scanes said, "I think with Drive to Survive, no one really knew that there were like stories within the paddock. — No one really knew all this stuff that was going on."
ADVERTISEMENT
Article continues below this ad
WATCH THIS STORY: F1 Stars Max Verstappen & Lando Norris Go Wild With Their Girlfriends in Monaco
He then later reveals Verstappen will make his return to the series after being absent in the past few seasons. With this long time coming, the Dutchman will be a central figure, one would assume.
Edited By: Ranvijay Singh