2021 F1 Calendar Under Serious Threat as 3 More Events Risk Being Cancelled
Published 01/13/2021, 4:50 AM EST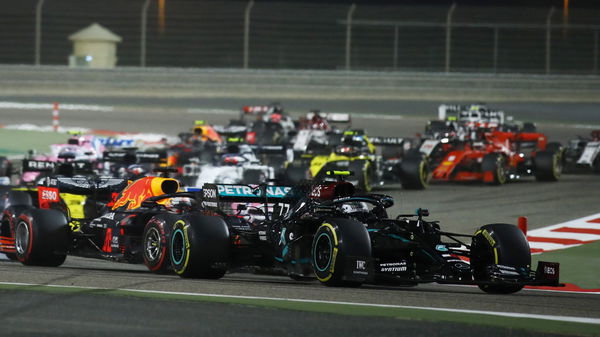 ---
---
COVID-19 strikes back with its new strain this year, and it's effects are already starting to show in the F1 world. The Australian Grand Prix has been pushed to a later date in November, and the Chinese Grand Prix stands postponed until further notice. However, with other races also at risk, it gets worse.
ADVERTISEMENT
Article continues below this ad
The pandemic forced an entirely new calendar last season, and given the similar transmission rates, we could see a repeat of last year.
The FIA announced a 23-round championship calendar late last year, and the pilots were concerned about the stress. However, it seems that it may not be possible for the authorities to hold so many rounds. Owing to the pandemic, the FIA might have to cancel a few races.
ADVERTISEMENT
Article continues below this ad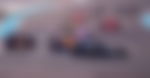 The races that appear mostly to be at risk are Monaco, Azerbaijan, and Canada, according to a report by Motorsport Turkey. Interestingly, the common factor in all three of these is that they are street tracks. They are made by joining public streets, thus making them race-ready has a huge cost involved in itself.
Besides that, it takes almost seven weeks to prepare the roads to hold a Grand Prix level event. The entire affair culminates to be a huge financial gamble. Thus, if the races were to be canceled at the last moment, the state would not be able to bear the loss.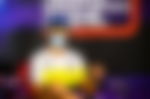 Problems may aggravate for F1 in 2021
If any of these three GPs are canceled, the most obvious replacement would be Istanbul Park, Turkey. Given that Ramadan is in April, the city will not have issues hosting races in May. As Imola has already replaced the Shanghai circuit, a few other replacements would not shock the fans.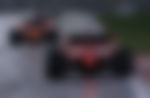 The Chinese Grand Prix currently stands postponed until further notice. The COVID regulations in the Asian country include a two-week quarantine period, and it is impossible for an F1 party to abide by that. Although Imola has replaced it to continue the season, there is no guarantee that China will get another date.
ADVERTISEMENT
Article continues below this ad
Given the rapid rate at which COVID is spreading again, FIA president Jean Todt had already foreseen these difficulties arising. He had warned this party to brace for the incoming difficulties, and it has already begun.
The exciting calendar may not be so exciting once the problems increase, but as fans, we have nothing but hope.
ADVERTISEMENT
Article continues below this ad