2021 F1 Drivers' Last Championship: When Did Vettel, Hamilton and Verstappen Clinch the Big Prize?
Published 02/21/2021, 9:00 AM EST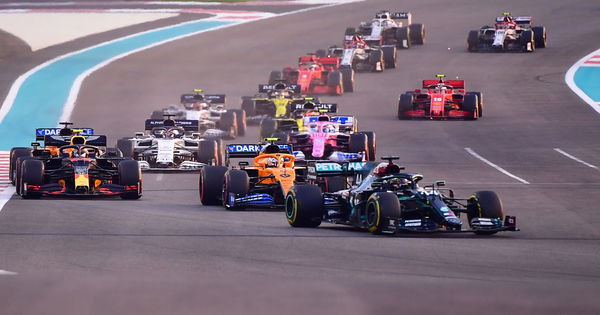 ---
---
A road to F1 racing is usually mapped out by a driver's successful junior career and championship wins. A recent report takes a deep dive into the 20 Formula 1 drivers on the grid and their latest motorsport title.
ADVERTISEMENT
Article continues below this ad
Lewis Hamilton, Sebastian Vettel, and Kimi Raikkonen are the only drivers that have the F1 championship as their latest title. Max Verstappen made his Formula 1 debut as the youngest driver ever at 17 years and 166 days. However, the Red Bull driver has claimed no motorsport title in the last five years.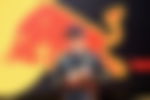 The hottest F1 talent, Verstappen, has never won a Formula series title. Nicholas Latifi and Max are the only two drivers whose last title win was during their karting days; the Dutchman held his last championship trophy back in 2013.
ADVERTISEMENT
Article continues below this ad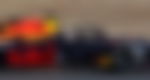 The lower Formula series winners waiting for their F1 title
There are several Formula 2, Formula 3, and Formula 4 champions in the paddock. such as Charles Leclerc, George Russell, Mick Schumacher, who is making his F1 debut this year. All three of these drivers have won the F2 championship.
Lando Norris, Lance Stroll, Daniel Ricciardo, and Antonio Giovinazzi have the F3 title under their belts. Yuki Tsunoda, the youngest driver on the grid next season, lifted the F4 championship as his latest title in 2018.
Out of the 20 drivers on the grid this season, Nikita Mazepin is the only driver who has won no championship title through his racing career. His best finish was at the 2018 GP3 championship, where he finished in the P2 behind Anthoine Hubert.
ADVERTISEMENT
Article continues below this ad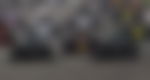 Max Verstappen was the only driver who could challenge the almighty Mercedes and Lewis Hamilton last season. Thus, the F1 community expects him to be the one to topple the current champions in the coming future.
Verstappen won the Karting championship in 2013 and after a year jumped into the F1 grid. Since then, the Dutchman is gunning for the world title at the pinnacle of motorsport.
ADVERTISEMENT
Article continues below this ad
Do you believe Verstappen will eventually claim the Formula 1 championship?