2021 Regulations Were 'Designed to Destroy' Claims Mercedes F1's Technical Director
Published 03/03/2021, 9:30 AM EST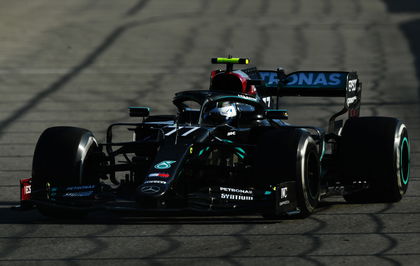 ---
---
All 10 F1 teams have had to face major obstacles in the past 1 year. Even the mighty Mercedes are left biting their nails. The Brackley-based outfit are unsure whether they'll be able to hold on to their throne in the face of F1's decision to bring in new regulations.
ADVERTISEMENT
Article continues below this ad
With a new set of tires being rolled out for this year, F1 asked the teams to restructure the floor of their car. The reason? So that the tires are under lesser stress, with the weight of the car distributed more evenly. This was done to to save cars from witnessing the kind of punctures that we saw last season.
While the motive may be noble, Mercedes believe that it has put them on the back foot. The Silver Arrows' technical director James Allison opened up about how the new regulations have left the team vulnerable on their quest to an eighth straight title.
ADVERTISEMENT
Article continues below this ad
He said, "Anyone who does understand the sport knows that the floors are from where most of the aerodynamic efficiency comes from. You don't have to cut them up very much before you destroy the goodness in them.
"These regulations were designed to destroy some of the goodness that was in them."
Mercedes F1's statements could make Red Bull optimistic
Due to the changes in the floor, the Silver Arrows and most other teams don't know how their car will behave on track. However, due to the differences in car setup, Allison believes that Mercedes could suffer more than most.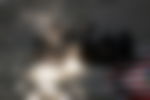 Allison said, "Exactly how the regulation landed on each team, no one knows. We are a low raked car. Everyone knows that we are a car that runs with the back of the car nearer the ground than say Red Bull.
"Will these rules hurt a low raked car more than a high raked car? We don't know."
This news could be a massive shot in the arm for Red Bull. The Milton Keynes-based team might view this as the best possible opportunity to dethrone Mercedes.
However, they'd like to exercise caution, after all not being entertained by gossip is just what Mercedes boss Toto Wolff preached. Until the cars hit the track, there is no telling who will be superior. Will fans see a new champion crowned in 2021? We shall soon find out.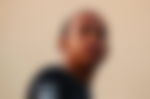 ADVERTISEMENT
Article continues below this ad
ADVERTISEMENT
Article continues below this ad