24-Year-Old George Russell Enjoys Lavish Mercedes Lifestyle After $15 Million Bump in Networth
Published 01/17/2023, 8:55 AM EST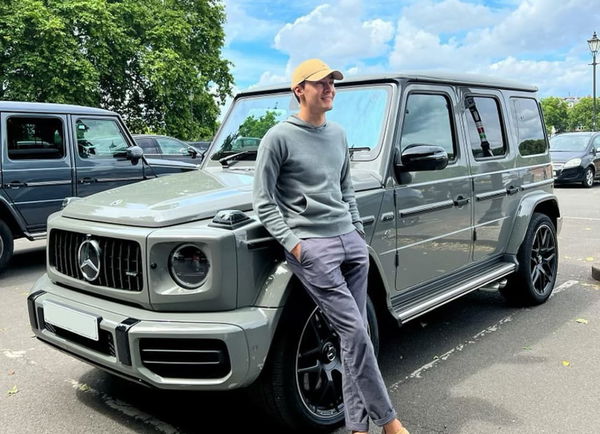 George Russell has been an exciting talent who made staggering progress in F1 recently. From being in a backmarker outfit and scrapping for a single point, Russell went to the top team and beat a 7X world champion. It was quite rare to see Lewis Hamilton lose to George in his first season at the Silver Arrows. Still, Russell's first Mercedes season performance was highly commendable. Though, the growth from 16 points in 2021 to 275 points in 2022 ain't the only rise in George's career.
ADVERTISEMENT
Article continues below this ad
Russell's financial standing, relative to other drivers, has grown exponentially since he left Williams. After all, coming to Mercedes was certainly going to yield him a higher salary and a lot of fame. Thus, George's finances have also taken a boost in the past year or so.
The major boost has come to the net worth of George Russell. According to the Spanish outlet MARCA, Russell's net worth is currently $16 million. In comparison, back in his Williams days, this net worth was just $1 million, as per Express UK. So, this is an impressive $15 million bump for George on his net worth. Given his current form, this growth may carry on as he wins more in his career.
ADVERTISEMENT
Article continues below this ad
If we compare his salary at Williams Racing and at Mercedes-AMG, it is a big pay raise for the man from King's Lynn. According to Express UK, George was earning approximately $1.2 million for a year back at the Grove-based team in 2021. Although, as per the latest reports from Forbes, Russell has got a 10X increment on his salary at the Brackley outfit.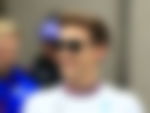 The 24-year-old has got earnings of $10 million a year at Mercedes. This $10 million is split into a $3 million salary and $7 million worth of bonuses. Currently, Russell ranks at #10 in the Highest-Paid F1 drivers list by Forbes updated in November 2022. In contrast, his teammate Lewis Hamilton is #2 on this list.
This improved financial health certainly indicates how Russell may enjoy the lavish Mercedes lifestyle enjoyed by Lewis Hamilton. While there is still a glaring difference between their salaries, George still must have gained a lot more sponsorships, cars, and several assets, relative to his time at Williams.
The Assets, Cars, and Sponsorships of George Russell
George Russell has accumulated some decent wealth in his brief 4 years of F1 career. The Briton has got a nice collection of cars, watches, and many more luxury items. While the tenure of his deal with Mercedes is not known, until he gets a lucrative salary from the Brackley team; these collections will keep on increasing.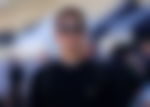 Firstly, Russell has two Mercedes-AMG cars, as per Express UK. He owns a blue Mercedes AMG C63 and a white Mercedes AMG C63S. Both these cars have an estimated value of up to $80,000. George is quite fond of cars and also owns another Mercedes GT S Coupe. This model owned by the Briton is Selenite Grey in color and can hit top speeds up to 190 mph.
Apart from cars, George also has a keen interest in watches. Given IWC is a big partner of the Silver Arrows, it is natural that Russell will be owning a few IWC watches. One of his IWC Schaffhausen watches may be around $12,600. Besides, Russell's family also has several assets and properties.
ADVERTISEMENT
Article continues below this ad
 

View this post on Instagram

 
Coming to the Briton's sponsorships deals, Russell has a number of brands under his belt. Some of the brands he does endorsements for are AMG, Bell Helmets, BRDC, Alpinestars, and Puma. Apart from these, George also has to appear for the Mercedes sponsors like Tommy Hilfiger and Petronas as per his contractual commitments.
ADVERTISEMENT
Article continues below this ad
WATCH THIS STORY: F1 drivers congratulating George Russell for his First-ever win at Sao Paulo GP
George Russell has certainly grown by leaps and bounds in both sporting and financial terms. After what has been a career-changing year for the man from King's Lynn, he would want to capitalize on this growth momentum. What do you think of George Russell's growing stature in F1?
Edited By: Varunkumaar Chelladurai