$29 Billion American Revolution Takes Over Ferrari F1 With Immense Repercussions
Published 01/18/2023, 6:30 AM EST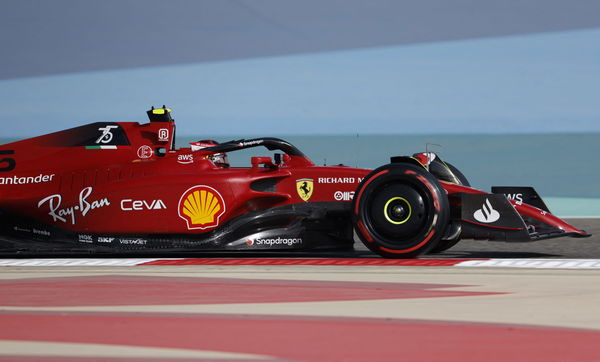 The exodus of F1 went on for a long time between drivers, teams, and, later on, sponsors. Though, now that the dust has settled on some of the partnership conclusions, teams are looking to sign up new partners to fill the vacant spots on their cars. Of all teams, Ferrari was one of the latest teams to end its partnerships with Velas and Snapdragon. Thus, to replace those sponsors, Scuderia seems to have signed up two new brands for 2023.
ADVERTISEMENT
Article continues below this ad
According to Ferrari's official website, the team has signed up Genesys and Harman Automotive as partners for the 2023 season. Genesys is an American cloud and digital technology company that is present in 50+ countries globally. The Ferrari-Genesys partnership will be a multi-year deal, as mentioned on the official Ferrari website. Thus, the American tech revolution will take over the technological aspects of Ferrari's F1 team.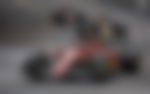 Back in 2021, the valuation of Genesys was around $21 billion, at which the company raised some funding. As of date, this valuation may be higher. Overall, Ferrari's two new partners are worth at least $29 billion combined, making it major signings and probably a long-term association.
ADVERTISEMENT
Article continues below this ad
Genesys deals with improving customer experience with its cloud tech. The American tech firm operates in several industries to deepen customer connections.
In the retail industry, Genesys has been working to personalize the shopping experience. While, in the financial services sector, it aims to transform banking engagement. Genesys is also aiming at delivering digital governance in the government sector. Lastly, healthcare is also another sector in which the American tech brand looks to pioneer technological solutions.
🏁 F1 teams use real-time data to make split-second decisions that determine race results.
🏆 Genesys provides the right data, AI & predictive capabilities to empower organizations to drive superior #CX. #Ferrari #WEC https://t.co/mbZcAH1CRd

— Genesys (@Genesys) January 12, 2023
For Ferrari, Genesys will probably look to improve data analytics and AI predictive analytics, which can have positive repercussions. The role and contribution may be similar to Qualcomm's Snapdragon partnership with the Maranello outfit. Although, besides the American tech firm, Scuderia has another partner for 2023 and beyond.
Harman Automotive – Another New Partner for Ferrari
Harman Automotive is a subsidiary of Samsung Electronics that deals in electronics technology, operating in the automotive industry. This will also be a multi-year deal, as per Ferrari.
Samsung acquired Harman International in 2016 for an equity valuation of $8 billion. 7 years later, the current valuation of the brand is not known. The automotive business sector, being a major part of Harman's business, has been the focal point for Samsung.
Scuderia Ferrari announces @Harman Automotive as a new Team Partner.

— Scuderia Ferrari (@ScuderiaFerrari) January 13, 2023
Harman operates mainly for developing audio platforms, cybersecurity systems, in-car systems using cloud technology, and digital cockpit systems as well. The amount of experience Harman has got with automotive brands is immense. Over the years, Harman has collaborated with many car brands, thus this partnership with Ferrari shall yield great results for the Scuderia.
They may be another useful tech partner for Ferrari's F1 outfit, especially for the digital cockpit aspect. The Italian team is looking to increase its reliance on technology. Therefore, Genesys's extensive tech experience in the US and other countries, combined with Harman's automotive experience look to be handy for the team.
Ferrari would be happy to find replacements for its exited partners Velas and Snapdragon. Though, going forward, they would hope that these new partnerships live up to their multi-year tenure. As one of them will also be involved in Scuderia's hypercar program for endurance racing.
Genesys and Harman's Visibility with Ferrari in WEC and F1
Ferrari has signed up a multi-purpose deal with Genesys that sees them featured in two of the Italian team's racing programs. One of them will indeed be F1. Genesys logos will be visible on the 2023 cars of Carlos Sainz and Charles Leclerc. Though, Ferrari's hypercars in the World Endurance Championship will also feature Genesys.
ADVERTISEMENT
Article continues below this ad
The 2023 499p hypercar program will involve a lot of the reserve drivers from Ferrari's driver pool. Former F1 driver Antonio Giovinazzi is also a part of this lineup for the 2023 World Endurance Championship campaign. The 2023 WEC begins with 1000 miles of Sebring.
Ferrari's hypercars will also race in the 6H races in Portimao and Spa-Francorchamps before the major event of the 24 Hours of Le Mans. Genesys is definitely delighted to be part of Ferrari's hypercar program too, given they will also be visible at Le Mans with the Italian team.
The WEC season has the 6H races in Monza and Fuji after Le Mans. While the season ends with the 8 Hours of Bahrain. Ferrari looks quite ambitious this year to take on the challenge of endurance racing. They would still hope Genesys contributes as much as possible in both F1 and the WEC programs.
ADVERTISEMENT
Article continues below this ad
WATCH THIS STORY: Speculations end as Ferrari's Team principal Mattia Binotto resigned after troublesome 2022
Meanwhile, Harman is mostly going to feature on the F1 cars. As of now, there is no indication of their involvement in any other program. Still, what do you think of Ferrari's new partners?
Edited By: Varunkumaar Chelladurai