When people talk about the 2019 F1 season, Valtteri Bottas' campaign with Mercedes is often overlooked. The Finn had a difficult 2018 but came back a stronger man the following year. Fans don't consider Valtteri Bottas as a serious threat to Lewis Hamilton but we beg to differ. Here are 3 instances when the 'Flying Finn' proved he was no pushover.
Australia 2019 – Valtteri Bottas 2.0 debuts
The first entry on this list has to be the 2019 Australian Grand Prix. The land down under will forever be remembered as the birthplace of 'Valtteri 2.0'. Bottas came into the race a broken man whom many considered an afterthought. However, the man that crossed the finish line was a force to be reckoned with. Bottas successfully shed the moniker of 'wingman' and instead became the "beard to be feared".
A win couldn't have come at a better time and a win at the season opener is something special. The Finn jumped Hamilton at the start and sped away to a dominant win. That was only the beginning for the Finn.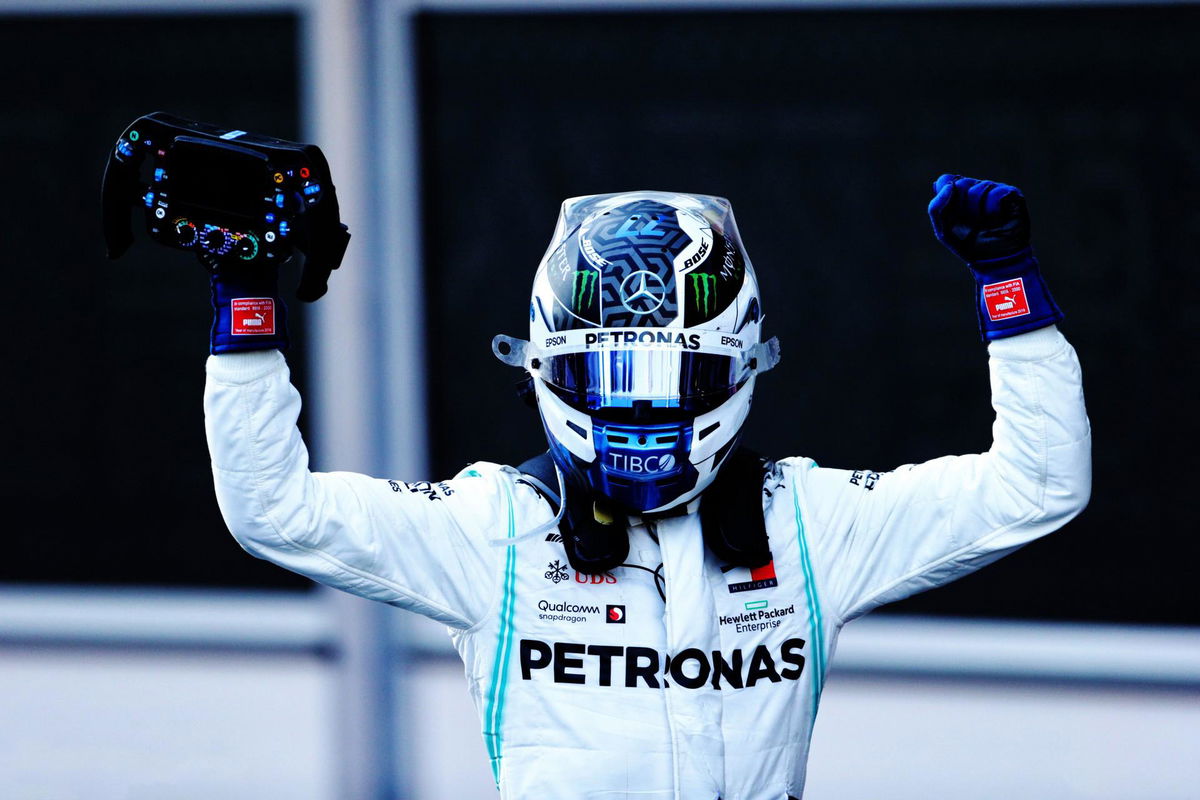 Azerbaijan 2019
The 2019 season and the 2019 Azerbaijan Grand Prix have one thing in common. Redemption. The Finn was on course to win last years' race but suffered an unlucky puncture during the final stages of the Grand Prix. Hamilton picked up the spoils that day but the Finn wasn't going to let that happen a second time.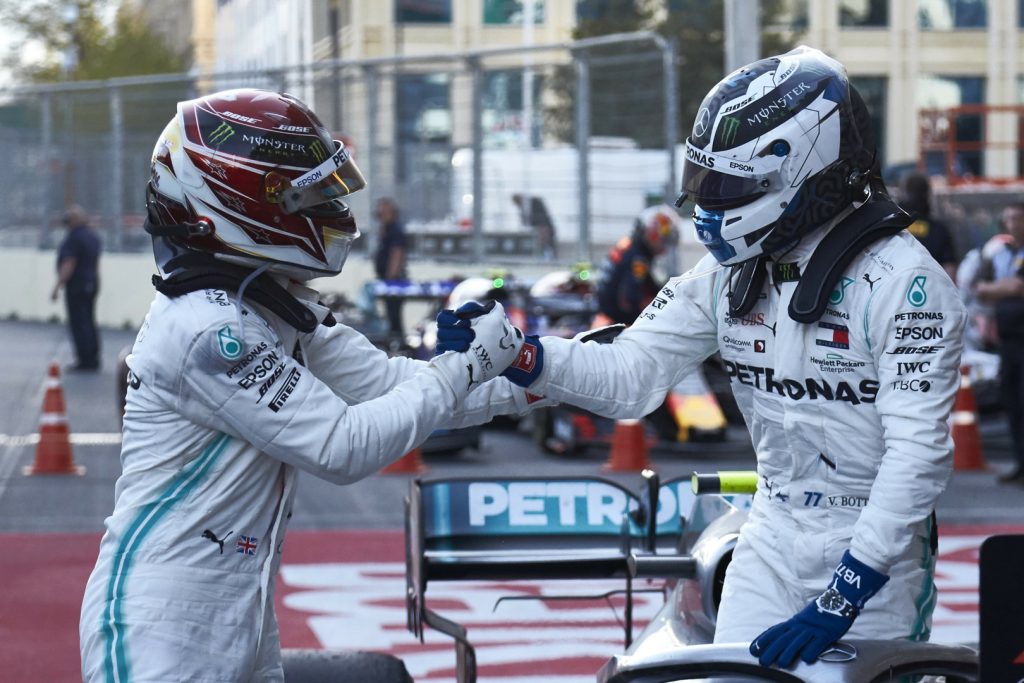 Bottas went wheel to wheel for the first few corners with the championship leader at the start. Neither man gave an inch but the Finn emerged victoriously. It was also the first time fans got a glimpse of Valtteri's aggressive and defensive style. It was at this race when Hamilton realized how serious of threat Bottas really was to his championship hopes.
The post-race cooldown room had the vibes of a war room. Neither man said a word but it was clear through the silence that Hamilton had a challenge on his hands.
USA 2019
The final entry on this list is the 2019 US Grand Prix. An odd choice, considering Hamilton wrapped up another World Championship with ease. However, the race also showcased Bottas' mental strength in the face of adversity. Despite seeing his teammate inching closer to the one thing he wanted most, Bottas never lifted.
The Finn kept his cool and passed Hamilton not once but twice on his way to victory in Austin. Many drivers would have given up on seeing their rivals succeed with such dominance but not the Finn.
Valtteri Bottas didn't win the World Championship last year but he did earn second place in the standings. He redeemed himself and silenced the fans who always mocked him.