30 Seconds of Charles Leclerc Is All It Took to Break the Internet
Published 08/11/2022, 2:29 AM EDT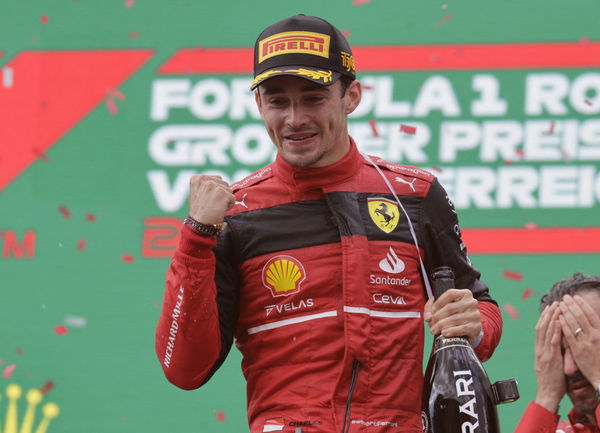 TikTok, one of the world's most famous social media applications, has often stood out as the primary entertainment zone for Formula One teams like Ferrari, Aston Martin, and Mercedes. In fact, in 2021, pretty much every race weekend had the teams pushing out a TikTok video, featuring their respective drivers, including Valtteri Bottas and Sebastian Vettel. However, unfortunately, Ferrari's shining star, Charles Leclerc, was never a fan of it.
ADVERTISEMENT
Article continues below this ad
Well, it looks like his reluctance to join TikTok has finally ended! Yes, you heard it right – The Monegasque has officially made it to what is indeed the most successful entertainment app. What's interesting is that this news comes barely weeks after his former teammate, Vettel, made it to Instagram in a shocking turn of events. Hence, 2022 has certainly been a year of surprises for the entire F1 fandom.
ADVERTISEMENT
Article continues below this ad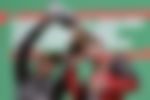 Now, let's return to Charles Leclerc. Not only did the Ferrari driver join TikTok but, also managed to unleash his first video as well, which left his die-hard fans yearning for more such content.
Charles Leclerc joins TikTok
As soon as Leclerc sneaked his way into the world of TikTok, the official TikTok Twitter handle decided to offer the 24-year-old a warm welcome. They wrote, "Welcome to TikTok, Charles Leclerc! We're so excited to have you." But, that wasn't it. There was a video underneath the caption featuring a message from Leclerc to his fans. 
Kimi Raikkonen's Ferrari F1 successor said, "Everyone, welcome to my TikTok channel! I am finally here to show you a little bit more about my life. I hope you all enjoy it."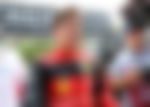 Soon after, Charles Leclerc officially posted his first TikTok video, which opened with him saying, "Okay, let's go!" while at the wheel of his yacht. Then followed a series of perfectly edited short video clips of himself working out, swimming, and even winking at the camera.
As of now, Charles Leclerc has gained a total of over 500k fans on TikTok. It wouldn't be a surprise if the number doubles over the next couple of days.
Twitter falls apart over Leclerc's insane TikTok video
As expected, the one near-30-second video left the Twitter world trembling, as fans swarmed to react to this insane revelation. Well, here are some of the tweets that really caught our attention:-
arctic monkeys concert timothée tweeting again and charles leclerc posting on tiktok this is too much for one day

— nat (@Iaserqeust) August 10, 2022
charles leclerc making his first tiktok to deceptacon, that's a man with taste

— e🏹 (@divineysl) August 11, 2022
I click on tiktok and first thing I see is CHARLES LECLERC AND NO ONE TOLD ME. FRIENDS HELLO?!!!!

— Jen ¹⁰ (@jenhunt_) August 10, 2022
Today is such a good day:

CHARLES LECLERC IS ON TIKTOK.

— Laen 🎙️ (@ecatharsisz) August 10, 2022
ADVERTISEMENT
Article continues below this ad
ADVERTISEMENT
Article continues below this ad
What did you make of the news of Ferrari's Charles Leclerc joining TikTok? Let us know.
Watch Story: Charles Leclerc & Carlos Sainz Achieve Rare F1 Feat With Colossal Disney Lightyear Collaboration
Edited By: Reubyn Coutinho