$300 Million Worth Lewis Hamilton Makes Bold Claim Despite His Heavy Wallets: "Shouldn't Be Able to Have Billions"
Published 01/23/2023, 9:00 AM EST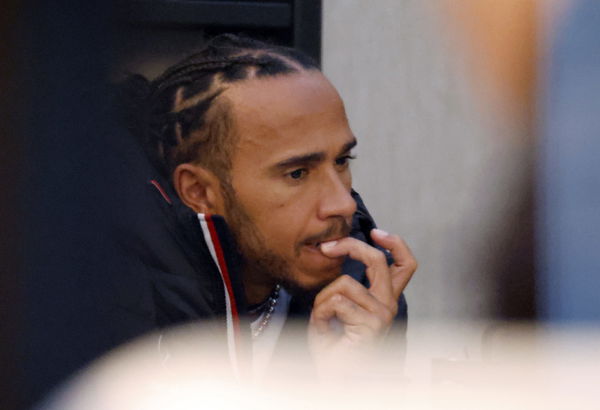 Ever since his entry into Formula 1, Lewis Hamilton has always raised his voice for inclusivity and equality. As his stature has grown over the years, so has his voice against many forms of discrimination. It looks like he is stepping up his crusade against inequality as the issue of income disparity comes to the fore. In a recent interview, Hamilton expressed his desire to see a law in place that, given his own wealth status, seems a little bold.
ADVERTISEMENT
Article continues below this ad
Hamilton is the only black driver in F1 currently and is certainly among the minority when it comes to drivers with no prior strings attached to the sport. Coming from a working-class family, he had to go through an extra set of hurdles just to fund his career in motor racing. Despite now being a $300 million worth athlete (as per The Sunday Times Rich List), he certainly knows a thing or two about living a life with limited means. Therefore, it didn't come as a surprise when he revealed his choice for a law that everyone would follow.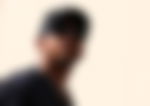 Recently, Speaking with Jay Shetty on his podcast 'On Purpose', Lewis said, "You shouldn't be able to have billions, right? I think there should be a limit to how much you can have because there's enough to go around. So, creating a law that creates more equality, equal access to everyone."
ADVERTISEMENT
Article continues below this ad
Hamilton spoke passionately while the Black Lives Matter movement was at its peak. Be it his socials or any walk of life, he lent his support to the movement whenever required.
Lewis Hamilton explains why he went behind his team's back to display a special gesture
Lewis famously wore a shirt with "Black Lives Matter" printed on it while other drivers wore ones with "We Race As One". In the same interview with Jay Shetty, the Mercedes ace explained the reason behind it.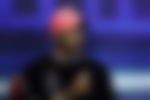 "The first day I was going to take the knee, I remember I didn't feel like I could tell my team because I felt that they wouldn't understand how important it is for me to do this to this day. So I remember I had my Black Lives Matter shirt hidden, and I just wore it out there, and I went ahead with it."
ADVERTISEMENT
Article continues below this ad
"No one knew. The sport had made all these t-shirts with the "we race as one" slogan, and they gave these t-shirts to everybody. I was like, I'm not wearing that. That's not what this is about. This is what I'm doing," he told.
"And afterwards my team were like, well, if you just told us, we could have prepared better but I had this fear that they would try and stop me perhaps. But that was just a fear," Hamilton added.
ADVERTISEMENT
Article continues below this ad
Watch This Story: Watch: Lewis Hamilton Narrowly Dodges Losing $57,000 Over Misunderstood Footage
Lewis contributes to many charities each year, doing his part for society. But how many millionaires and billionaires will agree with his utopian dream?
Edited By: Ranvijay Singh