37 Year Old Lewis Hamilton Harnesses Inner Rebel With a Goal to Take on the World Only to Prove Haters Wrong
Published 08/27/2022, 9:18 AM EDT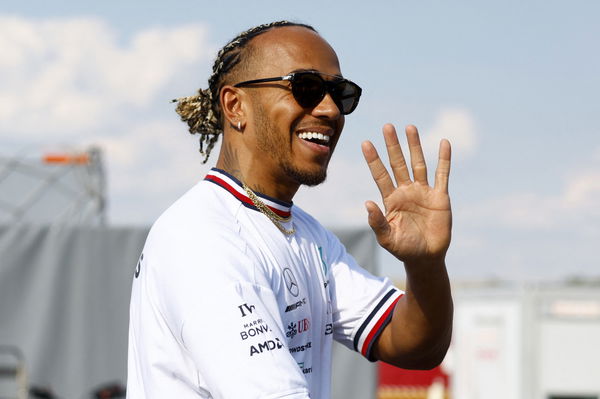 Skydiving, scuba diving, traveling to new places, Lewis Hamilton loves to do it all. The 7-time world champion loves to explore life off-the grid. He is an adventure seeker who is always trying something new, something unique. Moreover, it's no surprise that the Mercedes driver loves his life and enjoys it to the fullest.
ADVERTISEMENT
Article continues below this ad
When he's not racing on the track, Lewis can often be seen enjoying time with his pets, attending fashion shows, or trying a new adventure. Being a race driver, it's no surprise Lewis loves the rush of adrenaline. In a recent interview, Hamilton explains how he plans to enjoy life and seize each day like it was his last.
ADVERTISEMENT
Article continues below this ad
When asked whether he thought he was defining orthodoxy in the sport given he is the only one on the grid to do this. He replied,
"Yeah, I think that's just how I've been through my life, I've been, you know I've grown up in a, I've grown up with so many people, so many voices telling me that I cannot, the word cannot; you cannot be something, you cannot do something,"
He continues, "My whole life, and I never, I kinda rebelled against that, I like to prove people wrong."
Lewis Hamilton loves proving people wrong, and it shows. Being the only black driver on the grid, the F1 legend has broken many records and continues to strive for more.
Lewis Hamilton says there's so much more left to do in this life
If a 7 time world champion told me he has more to do in his life, I would be surprised too. Lewis might have won everything on the track, but he feels there's still so much left for him to explore about "The beauty of life".

"That's the beauty of life, there's so much to do, so much to learn, so much to see and so much so experience, and I can't do absolutely everything, but I want, I don't know how long my time is here, I want to maximize,"
The 38-year-old also talks about how he wants to embrace all the different places and their culture around the world. He speaks passionately about wanting to listen to different languages, trying different types of cuisines and sports the world has to offer.
ADVERTISEMENT
Article continues below this ad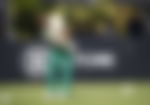 The Mercedes driver plans on making optimal use of his time and not be satisfied by doing just "the one thing and it all end". Lewis also reveals his fascination with taking up a pottery class, inspired by his friend.
WATCH THIS STORY:  Lewis Hamilton Joins Zendaya As the Latest Face for Fashion House Maison Valentino
ADVERTISEMENT
Article continues below this ad
After a spiritual and humbling trip to explore Africa, Lewis Hamilton wants to continue exploring different paths of life when he is not racing. He reveals how we only have one life, so why not live it to the fullest?
Do you agree with Hamilton and his views?
Edited By: Ajinkya Aswale