37-Year-Old Lewis Hamilton Keeps An Eye Out For the "Younger Guys" As Leclerc, Norris Take on F1 World
Published 09/25/2022, 11:35 AM EDT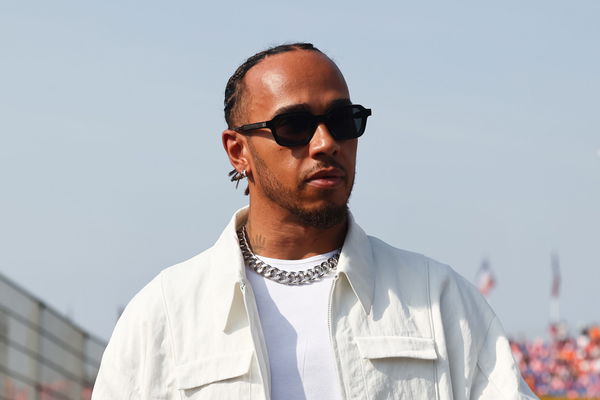 At the age of 37, Lewis Hamilton is the second oldest driver in F1 at the moment. Hamilton's name is a behemoth in the motorsports universe, but it was not always so. There was a time when, like everyone else, Lewis Hamilton was a young rookie, filled with the fire to make a name for himself.
ADVERTISEMENT
Article continues below this ad
Hamilton might have made a name now, but he hasn't forgotten what it feels like to be new to the game.
ADVERTISEMENT
Article continues below this ad
What does Lewis Hamilton think of the younger and hungrier generation of F1 drivers?
In a recent interview with Racer, the Mercedes driver opened up on his views about the newer generation of F1 drivers.
"With the younger guys, there's so much talent here and there's more coming through. I remember when I came in and thinking I could beat everybody… I know what it's like, because I've been there."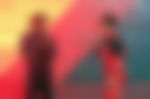 Adding more to his statement, Hamilton went on to speak about how he was navigating being the veteran on the paddock.
"I'm really just trying to work on those relationships bit by bit and be supportive of them because, as I said, I've been there. I know how tough it is at some of these teams. When you're in your early 20s, you don't know what you can and can't say or how best to navigate (things). All you have is just raw strength, talent and ability."
The Mercedes driver also went on to point out Lando Norris and Charles Leclerc as promising newcomers.
"And I'm super-excited to start to see Lando (Norris) and Charles (Leclerc), these guys really excel and move forward. There's some really good guys here."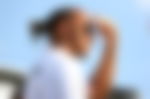 It is heartwarming to see that Lewis Hamilton has not lost his empathy despite being where he is. Charles Leclerc and Lando Norris are lucky to have a mentor in him.
Hamilton and Leclerc being comedians on the internet
There are dozens of compilation videos of Charles Leclerc being funny with his fellow drivers. Now, it seems like there will be one of him with Lewis Hamilton.
The two have quite a charming bond over social media. Recently, Leclerc posted a picture of himself in a cryo-chamber on Instagram.
ADVERTISEMENT
Article continues below this ad
Leclerc was undergoing cryotherapy, a medical practice useful for muscular injuries, as well as post-workout therapy.
The Ferrari driver had creatively captioned the picture with, "It's cold."
In response, Hamilton commented, "How cold?"
ADVERTISEMENT
Article continues below this ad
"As cold as the hard tyres in Barcelona winter testing," answered the 24-year-old driver cheekily.
WATCH THIS STORY: Lewis Hamilton & Fernando Alonso Are The Last Men Standing As Sebastian Vettel Exit Marks The End Of Iconic F1 Era
Edited By: Ranvijay Singh