5 Formula 1 Drivers Gaining the Most From Delay of 2021 Regulation Changes
Published 03/19/2020, 6:38 AM EDT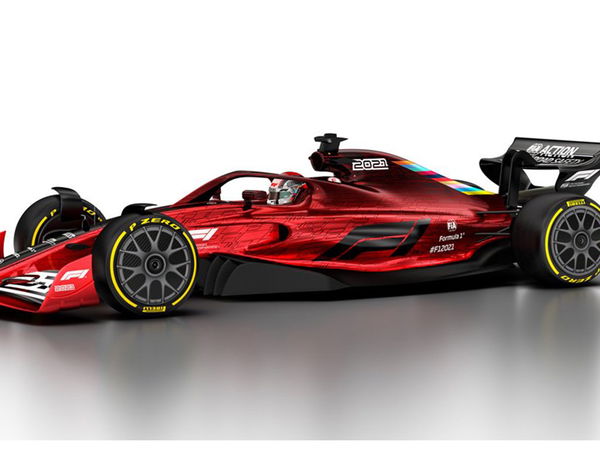 ---
---
The coronavirus has affected the ongoing Formula 1 season with 4 races canceled. Races in Europe are expected to be canceled soon. The summer break has been advanced. Now according to reports teams want the new regulations postponed to next season.
ADVERTISEMENT
Article continues below this ad
This is because Formula 1 is currently observing an advanced summer break. As a result, all factories have ceased production for the next 3 weeks. The decision to advance the summer break was made to open up weekends to slot canceled races in August.
New Formula 1 Regulations to come into force in 2022
ADVERTISEMENT
Article continues below this ad
Formula one is expected to announce a delay in the 2021 regulations by a year. The move will hamper some mid-table teams. They will have to compete for another year and watch the current front guys dominate. The biggest beneficiaries would be Mercedes. However, could this decision benefit some mid-table teams too? A rule change postponement could see them work on a new car properly as this season's canceled Grand Prix weekends will have caused significant financial losses
Who stands to benefit from the delay in the new Formula 1 regulations?
1. Lewis Hamilton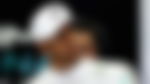 Lewis Hamilton will be the biggest beneficiary if F1 postpones the new regulations. Hamilton has dominated the sport ever since the current set of regulations were introduced. The Mercedes driver has won 5 of the last 6 drivers championships. In 2016 he finished second to his teammate Nico Rosberg.
With the changes being postponed Hamilton can attempt to equal Michael Schumacher's record 7 drivers Championships this season. In the next season, he could go for a record 8th world title.
There remain doubts over other teams spending big on a car for just one season with the impending rule changes. Hence, Hamilton and Mercedes could have an extended free run at the title.
2. Valtteri Bottas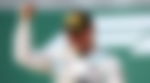 Hamilton's teammate is seen as number 2 of the team. After a dismal 2018 season which saw him finish 5th without a single win, the Finn came into his own in 2019. He won 4 races en route a runner-up finish in the driver's standings. Driving for the Silver Arrows in the next 2 years will ensure that Bottas has a highly competitive car with which he can be at the top of the grid for the next 2 seasons.
3. Sebastian Vettel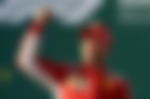 Ferrari have not won a World Championship for over a decade. Their last driver's championship win was in 2007 when Kimi Raikkonen won the title by a solitary point. The Maranello based team won their last constructors championship in 2008.
Fernando Alonso tried and failed. So did Sebastian Vettel. Vettel cost himself the title in 2018. He never was the same after sliding off in wet conditions in that year's German Grand Prix.
In 2019 his place as the number one in the team came under threat. Charles Leclerc came up with a series of incredible drivers. The Monegasque youngster was in scintillating form following the summer break. He notched up conservative wins. First in Belgium and then at Ferrari's home race in Italy.
Vettel finished 24 points behind his young teammate. He won just one race all season. Ferrari would no doubt be impressed by the youngster's performance in comparison to his world championship-winning teammate.
Ferrari has not confirmed their driver lineup for the 2021 season. Rumors are abuzz that Ferrari academy graduate Antonio Giovinazzi could replace the German next season.
With the postponement of new regulations, Ferrari could retain the services of the 4 time World Champion for another season. This would give Vettel another season to fight for his spot and cement his position as the team's number one.
4. Lando Norris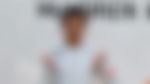 Norris has been with McLaren for a year. He finished the season in eleventh. I picked him over last year's 6th place finisher, Carlos Sainz, as unlike Sainz, Norris has already secured his seat with the Woking-based team for the next season.
McLaren will have Mercedes engines next season. Granted that Williams and Racing Point too have Mercedes engines in their cars and are near the bottom of the constructor's standings. This means that the Mercedes engine isn't a prerequisite for success
But McLaren finished 4th last season. They were the best of the rest. They will have improved on their car. A Mercedes engine has the potential to make them contenders. Anyone who partners Norris (mostly Sainz) is likely to be the other beneficiary of the postponement of the new regulations.
5. Romain Grosjean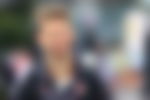 Romain Grosjean started racing with Haas four seasons ago in 2016. The 2019 season saw Haas struggle. They finished 9th. This was a major drop off after their inspiring run to 5th in the 2018 constructors standings.
Haas team principal Gunther Steiner revealed the reason to renew Grosjean's contract after a dismal season which saw the Frenchman score just 8 points. Haas team principal Gunther Steiner said, "The team knows his highs and lows." The clincher was that Grosjean knew the team very well as he had been with them for 4 years.
ADVERTISEMENT
Article continues below this ad
This means that he stands to be among the biggest beneficiaries if the rule changes are delayed by a season.
This is a certainty as Steiner said, "we didn't want to have any more unknowns. We know what we have got and how we can work with that. That's why we took the decision to stay with Romain for another year."
With this thought process, it is difficult to see Grosjean move away from Haas for 2021.
ADVERTISEMENT
Article continues below this ad
Can anyone else benefit by a potential postponement of the 2021 regulations? Let us know.