Five or Six Years at Mercedes Means I Need To Win F1 Title Atleast Once: Valtteri Bottas
Published 05/19/2021, 11:59 AM EDT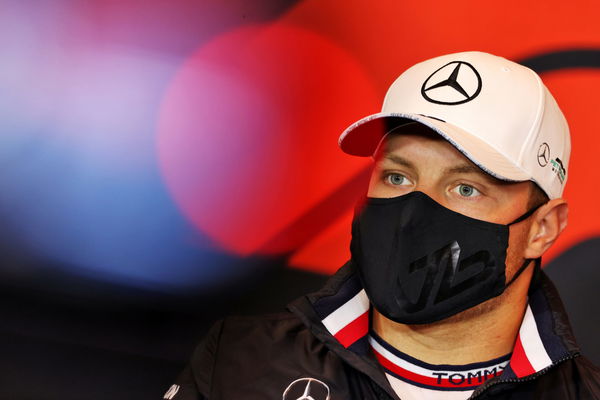 ---
---
For a while Valtteri Bottas has come under fire for not being able to keep up with Lewis Hamilton. The Finn joined Mercedes in 2017 after Nico Rosberg's sudden retirement after winning the title. Since then, he has not provided an adequate challenge to his teammate, Hamilton.
ADVERTISEMENT
Article continues below this ad
Bottas, too, is well aware that he needs to do better and fight for the title. He said, "If you have spent 5 or 6 years in the best team, they expect you to win the championship at least once.
"This is how it works, so is F1, and I totally understand that. I definitely have to push the team, but of course in a good way. I want all the advantages to be on my side and I want to make sure that I am the one with the better strategy."
ADVERTISEMENT
Article continues below this ad
Valtteri Bottas knows that he needs to step up to the plate
There have been occasions where the Finnish driver has made Hamilton sweat. However, those moments are often few and far in between and not at the level of Rosberg's own challenge. For example, he matched Hamilton on the win counter in the early part of the 2019 season. However, his challenge soon fizzled out and he had to settle for second best.
ADVERTISEMENT
Article continues below this ad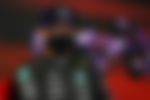 In 2021, Valtteri Bottas is in danger of seeing his championship challenge fade out yet again. Instead, Max Verstappen has taken his place as Hamilton's title rival. On the bright side, Bottas seems to be doing well enough to help the Mercedes team in the constructor's championship.
That will be little comfort for him, as he knows that the driver's title is the real prize. In his fifth year with Mercedes, the 31-year-old has acknowledged that it is high time that he grabbed a championship of his own. Of course, he will have to try and muscle past his own teammate, Max Verstappen, and other potential rivals.
ADVERTISEMENT
Article continues below this ad