$500 Million Reason Why F1 Gambles With Risky Business On Las Vegas GP
Published 01/08/2023, 7:45 AM EST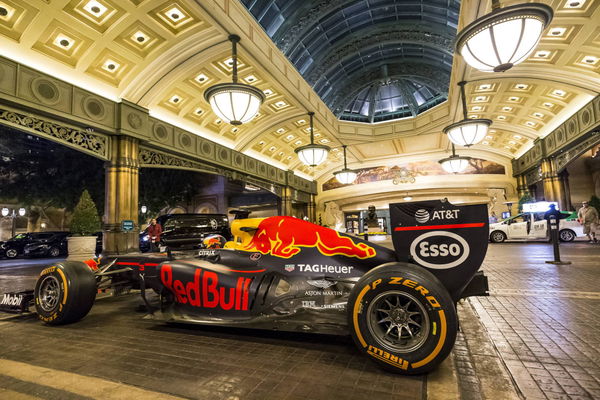 This time around, what will happen in Vegas, won't stay in Vegas. In fact, the entire world will talk about it, or that's what Liberty Media hopes for. We are of course talking about the showstopper event on the American subcontinent, the Las Vegas GP. The race has given owners Liberty Media 500 million dollars worth of reason to invest massively.
The Vegas Grand Prix is the third race that will bring the circus to America. The race is returning to the calendar after four decades and the race will feature a lot of unique aspects. One unique aspect is that Vegas will witness the race on a Saturday night. This is probably why the American owners have taken up the responsibility to host the race upon themselves.
ADVERTISEMENT
Article continues below this ad
In usual proceedings, a local investor, with the help of sponsors organizes a race weekend. The investor then hopes to recoup their investment with ticket sales. However, for the race in Vegas, Liberty Media is taking over that responsibility for the first time breaking away from usual practice. The American owners acquired land worth $240 million spread across 39 acres. They are also expected to spend a similar amount for the construction of the pit and the 3.8-mile circuit.
The motivation? According to the investor documents and as reported by Financial Times, Liberty Media is confident the race will generate $500 million in revenue.
Vegas is already robbing Monaco of its title for the most luxurious venue with extravagant race weekend packages. However, this is an inevitable turn of events as new venues become a part of the sport.
Additionally, these new American venues are given extra attention because of the owners' focus on the subcontinent.
Las Vegas GP is just another example of how F1 is catering to a larger American audience
Ever since Liberty Media's $8 billion takeover, the sport's popularity in America has skyrocketed. In fact, ESPN reported an average of 1.2 million people watched each race weekend.
ADVERTISEMENT
Article continues below this ad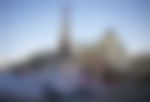 This is why ESPN and Formula 1 renewed their broadcasting rights till 2025. Moreover, the fans purchased the first batch of tickets in 45 minutes. The tickets ranged from $500 to $15,000
F1 chief Stefano Domenicali also confessed, "Our objective is to make sure that all the fans attracted by the lifestyle, the protagonists behind the scenes . . . get into real racing."
ADVERTISEMENT
Article continues below this ad
WATCH THIS STORY: Rich History of F1 races in Las Vegas Throughout the Years
Safe to say, the American owners are right on track with their objective of making Formula 1 a massive part of the American lifestyle.
Edited By: Akash Pandhare